Robin Trower talks tone, Strats and soulful phrasing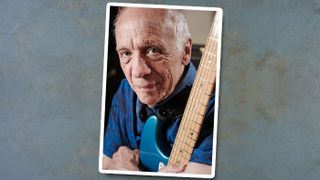 Introduction
A chance to visit Robin Trower, one of the country's great guitar legends, in the studio where he's laying down tracks for a forthcoming release is not something you turn down. So, we set off for a top-secret location somewhere off the M4 corridor in eager anticipation.
We ended up so far off the map that our otherwise trusty sat-nav initially failed to pinpoint Robin Trower's exact location, but when we eventually rolled up to the studio's car park, we were sure we were in the right place. Even with modern soundproofing, the sound of a Fender Strat with that familiar signature vibrato could still be heard echoing around the countryside.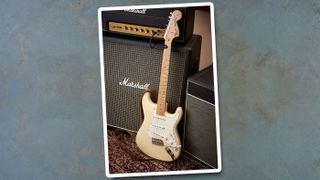 Gear for the years
So, in that respect, would you say you're a fan of how the industry has gone over to the more digital side?
"Certainly, in terms of recording. I still don't think it sounds as good as tape and analogue and all that, but the convenience of it is just unbelievable.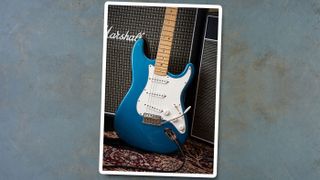 Strat's the stuff
Have you always been fond of the 70s Strat in particular?
"No. I mean, for quite a while I was playing 50s vintage stuff, but when it came to having my signature model made I had to decide what I was going to have, and with the bigger headstock, I thought you might get a bit more resonance through a bigger piece of wood.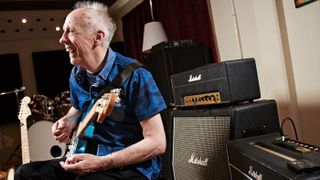 Staying in shape
Moving on to touring… It's been pretty non-stop for you over the years. How has that changed since you started?
"I'm not sure it has changed at all. I mean, for me, I still go out to do exactly the same thing. Obviously, newer songs, but it's the same approach completely. Guitar, bass, drums and vocals. Maybe I play quieter now [laughs]. That may be the big change, really.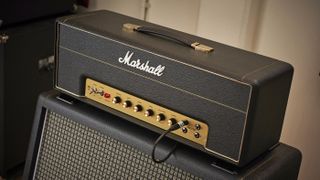 The human voice
And so when you get into the recording studio, do you then put down the guitar against a drum track?
"Yeah. I mean, all my songs are based on a guitar idea and I've got a good idea of what the drum beat should be, so I'll put down a guide against a drum machine or a click track or whatever. I'll probably do the bass then - try and get the bottom-end happening - and then I'll redo the guitar and put a guide vocal on and build it up from there.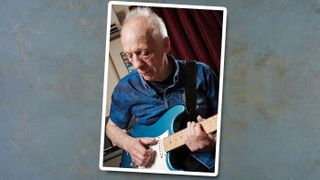 The next generation
What do you think of the new generation of guitarists, particularly blues players, who are coming up now?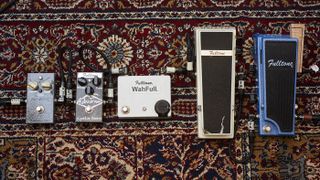 Robin's 'board
Fulltone FB-3