Precious metal: the history of Zemaitis guitars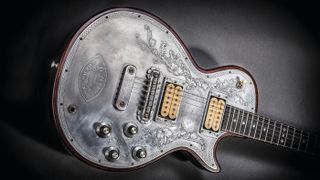 Introduction
Tony Zemaitis worked alone in his own home, was unimpressed by celebrities and built only a few instruments every year.
So, why did Eric Clapton, Keith Richards, Ronnie Wood, George Harrison, Ronnie Lane and many other legendary guitarists beat a path to his door? And how did he create some of the most beautiful - and copied - guitars of all time? We explore the Zemaitis story, examining a bevy of classic original guitars in detail…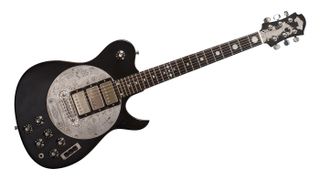 A meeting of minds
What was different about this particular meeting was that it marked the inception of a long line of Zemaitis electrics that were to become - in their own way - almost as iconic as the top players who used them.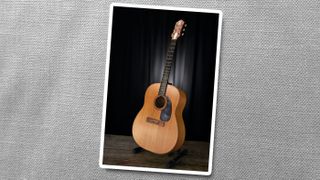 London Calling
Tony Zemaitis was born Antanus Casimere Zemaitis in London, in 1935. Fascinated by model making as a child, he learned professional craftsmanship during a five‑year apprenticeship as a cabinet maker: exacting skills that he transferred to guitars after taking an interest in playing during the 1950s.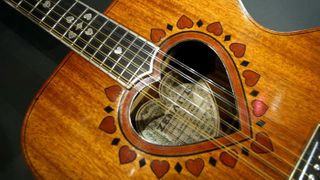 Big name customers
Nonetheless, the high-profile players kept calling and in 1965 Tony went pro, dividing his output into three grades - Standard, Superior and Custom - according to the cost of the materials and the amount of time needed to complete the guitar.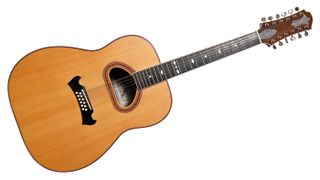 Wood and metal
Likewise, when Steve Hackett of Genesis ordered an acoustic from Tony Zemaitis in the 70s, he was advised to ease off on the ornamentation if he wanted optimum tone.
"I got my 12-string Zemaitis acoustic guitar around 1976, I think, and it's a nice-sounding machine," Steve recalls.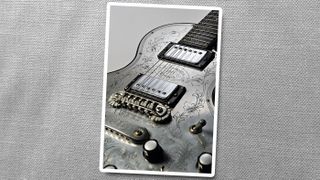 Putting On A Front
Happily, when it came to his electrics - which began appearing from 1969, Tony estimated - form and function worked in harmony. As mentioned, the engraved duralumin front screened the pickups and electronics as well as providing an ideal canvas for the engraving skills of Danny O'Brien.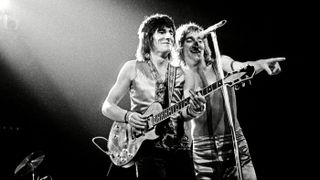 Big neck, big tone
In terms of pure tone, however, Tony was an advocate of chunkier necks - though not all of his customers wanted them.
"The sustain and warmth from the wood is minimal on a solidbody," he argued. "It's more keeping the neck still. A heavy, thicker neck is better than a light neck. But most people seem to like light necks, so you're continually fighting what people want as opposed to what they should have!"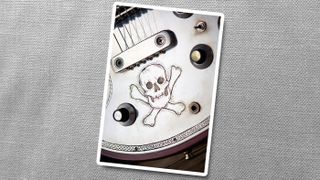 Black Market
The engraving of the metal fronts entailed yet more painstaking hand-work, so Tony decided to add a 'Custom Deluxe' tier to his range of instruments, which now sat at the top of the tree - "generally the 'popstar' models", said Tony.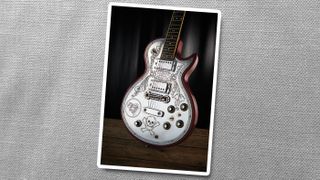 The Zemaitis zenith
Ironically, too, it was the forgeries that made Tony, in mid-'93, put up his prices to match the fakes.
As the 90s progressed, interest in Zemaitis guitars grew and grew. In January '94, Tony wrote, "just heard from a client that he's sold two Zs for £20,000 in the UK. They were NOT top models!"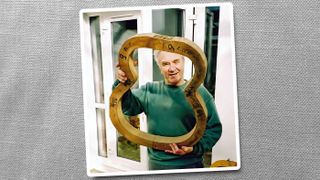 Name Brand
During the 90s, Zemaitis was approached to license his designs to large offshore makers capable of producing enough good-quality guitars to make Zemaitis instruments widely available, but a deal was never struck.