Nathaniel Rateliff: the 10 records that changed my life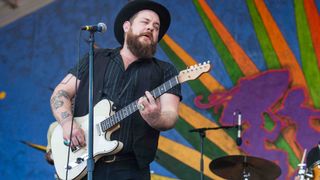 Introduction
If you're lucky enough to have caught Nathaniel Rateliff & The Night Sweats live, then you'll know what an exhilarating, energy-fuelled show the guys dish out.
Rateliff's soul-scorched vocals and the band's seamless, tight-as-you-like grooves ensure their crowds have no choice but to shimmy, twist and holler along to every onstage beat.
The Night Sweats' debut self-titled platter was released back in August 2015, breaking the Top 30 in the UK and the Top 20 in the Billboard charts across the pond, shifting over half-a-million copies in the process.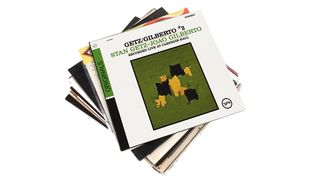 1. Stan Getz and João Gilberto - Getz/Gilberto #2: Recorded Live At Carnegie Hall (1966)
"I love this record. It's kind of like one of my rainy day andsunny day albums.
"I feel like a lot of the stuff I listen to is primarily mood-based stuff. I think I just stumbled across Live At Carnegie Hall, but I already had the studio recordings they did."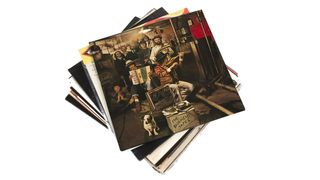 2. Bob Dylan and The Band - The Basement Tapes (1975)
"My second choice is The Basement Tapes, but not the extended version - the original Bob Dylan and The Band's Basement Tapes.
"I think the first introduction I had to this record was actually a bootleg that my friend's mom had, who was also the same woman who introduced me to Leonard Cohen, so I owe her a lot, really!
"At first, I used to dig through records of my dad's after he'd passed away, and I found Bob Dylan and other things. As a kid, I think I got into the Best Of [Volumes] 1 and 2 and then started to dig into more of his stuff, but The Basement Tapes record was really the thing that stuck out for me.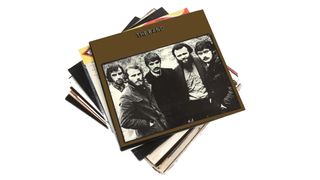 3. The Band - The Band (1969)
"I love Music From Big Pink but the second record is another one of those that Joseph and Robert and I spent years listening to.
"I think at one time I had it on a tape cassette. Side A was The Band and then the second side was the Bob Dylan Bootleg Series album 2, so it was a fucking killer tape cassette to listen to. The Band - The Band is terrific, and I think it's one of the top 10 records of all time, personally."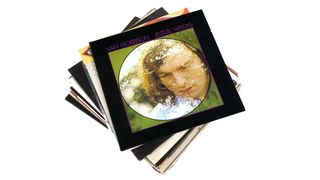 4. Van Morrison - Astral Weeks (1968)
"I grew up listening to Moondance with my mom. I was a janitor for a high school, and me and my mom would drive to work every day together and have 30 minutes of music. It was either a Van Morrison cassette or it was Frampton Comes Alive! and I always chose Van Morrison over Peter Frampton.
"I loved Moondance as well, but I remember the first time I ever heard Sweet Thing [third song on Astral Weeks] and I was just like totally, 'Wow!' I think the only song I'm not that into is Beside You. I'm always like, 'Why did he put that song on there?'… but it's a great record overall.
"Astral Weeks was kind of the transformation from Them and the blue-eyed soul or Irish soul thing, and it saw Van moving into the more jazzy stuff."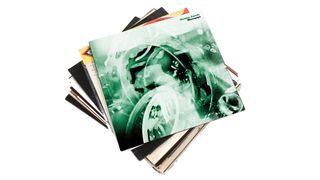 5. Damien Jurado - Maraqopa (2012)
"I'm going to go with a more modern record. I'm going to have to say Damien Jurado's Maraqopa, but the deluxe edition, which I think you can only get on digital with all the extra songs.
"It's produced by Richard Swift, it came out in 2012 and it's just such great songwriting. His last four records should all be listened to. Saint Bartlett [2010] was before that, and then Brothers And Sisters of the Eternal Son [2014] was great, and his most recent one, Visions Of Us On The Land [2016] is fantastic, too."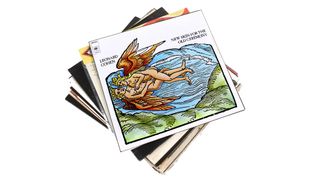 6. Leonard Cohen - New Skin For The Old Ceremony (1974)
"I really prefer Leonard's earlier stuff, like Songs Of Leonard Cohen [1967] and Songs From A Room [1969], and Live Songs [1973] is actually another one of my favourites of his. But New Skin for the Old Ceremony was that weird transition period where Leonard Cohen was trying stuff out.
"The songs on it are fantastic. Even when the arrangements are kooky, the writing is just outstanding. Songs Of Love And Hate [1971] and Songs Of Leonard Cohen were probably my favourites because of the material on them, but New Skin For The Old Ceremony was one of the ones that I got into after I'd kind of burned out all the other early records."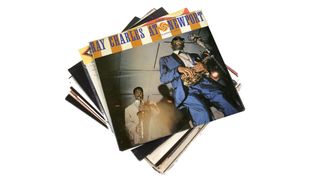 7. Ray Charles - Ray Charles At Newport (1958)
"A buddy of mine showed me this record. I know it's one of everybody's favourites, but I could not believe how amazing the performances are on it - and it's live.
"His vocal performances are so outstanding and his band is just insane."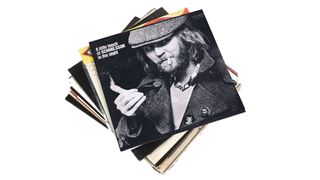 8. Harry Nilsson - A Little Touch Of Schmilsson In The Night (1973)
"I fell in love with that album. I think I first discovered it just from the documentary about Harry Nilsson's life.
"I really liked how courageous he was with the idea behind it. You know, he had just put out a hit record, but then he went through a divorce, and his follow-up was You're Breaking My Heart, with the 'fuck you, you're breaking my heart' lines, so the producer was like, 'Okay, we've got to come back and do another record.' He says, 'No, man, I want to do a bunch of standards, actually!'
"I think the vocal performances on that are gorgeous. He really was a stunning singer."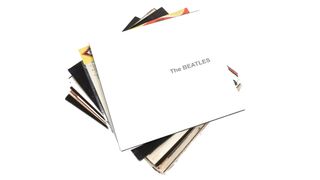 9. The Beatles - The Beatles (1968)
"This was so influential on me as a young musician. My mom liked The Beatles, but she didn't know every record. I just kind of grew up with them.
"Then I discovered the 'White Album', and it's just an album that kind of makes no sense. Let it Be is just fantastic as well. They reached that point in their career where everybody was just doing whatever they wanted to in the songwriting. They'd kind of made it through their psychedelic phase.
"When I was a kid, I thought Yer Blues was like the coolest thing ever. Happiness Is A Warm Gun is a great one, but my mom was always like, 'Well, you know he's talking about a penis?' 'Really?' 'Yes!'
"I also love The Continuing Story of Bungalow Bill and Dear Prudence and then I'm So Tired. When I was a kid and depressed, I used to listen to that song."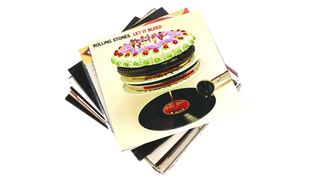 10. The Rolling Stones - Let It Bleed (1969) and Beggars Banquet (1968)
"It's a tough call. Joseph and I spent so much time listening to Let It Bleed and Beggars Banquet, although I know everybody else loves Exile On Main St.
"Let It Bleed was just awesome. I know we did a lot of drugs to a couple of the other records, but I like those two the best. I think I'm going to say my number 10 is those two records, because there's so many classic fucking rock songs on them.
"I remember just screaming my head off to those songs, just going wild. Keith and Mick always just really had a knack for writing just killer fucking choruses and guitar hooks."