NAMM 2015: Martin unveils 2015 acoustic guitar models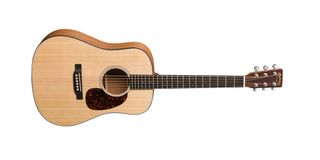 Dreadnought Junior
NAMM 2015: There are a number of surprises in store for Martin acoustic guitar fans this year, most notably the debut of the company's new Junior Series, while the Vintage Tone System also allows the company to accurately emulate the top and braces of a specific era using torrefaction.
A handful of new limited-edition models are set to be introduced, too, as well as a new 000-15M Burst – take a flick through our gallery for the lowdown, and check out the official Martin site for more info.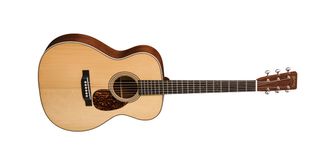 OM-28 Authentic 1931
Based on a rare 1931 OM-28 model originally owned by Mike Seegar, this Orchestra model is faithful to the original specs, aside from a few minor alterations, while Martin's Vintage Tone System replicates the aged look and tonality of the original.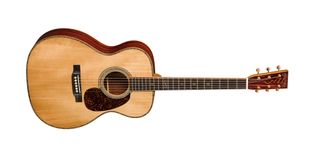 Custom Shop CS-00041-15
Limited to 75 guitars worldwide, the SC-00041-15 is a good looker, all right, with orange and black grained solid cocobolo back and sides, and a torrefied Adirondack spruce top, courtesy of the Vintage Tone System, which also offers high-performance bracing for a standout tone.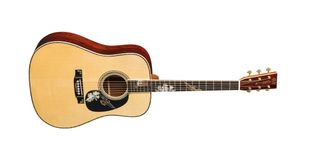 Limited Edition D-41 Purple Martin Cocobolo
Named after a North American swallow, this D-41 is adorned with a Purple Martin motif across the black pickguard, ebony fingerboard and bridge. Only 50 will be produced, and each guitar will include a numbered interior label signed by C.F. Martin IV.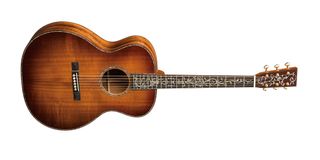 SS-GP42-15
Martin's NAMM Show Special for 2015 features an aged torrefied European spruce soundboard and flamed Hawaiian koa back and sides. Only 50 of these guitars will be produced, and each will be personally signed by C.F. Martin IV.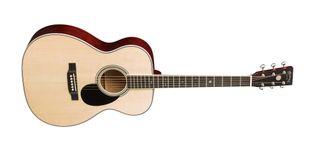 Limited Edition SSC-OM35-15
Martin's other NAMM Show Special guitar, the SSC-OM35-15 features a 35 three-piece back, with solid cherry wings and a Pacific big leaf flamed maple centre wedge. Again, only 50 models will be made, each signed by C.F. Martin IV.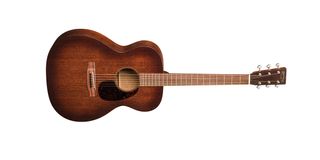 000-15M Burst
The 000-15M Burst is an 000 version of the popular D-15M Burst, with mahogany top, back, sides and neck and a tasty price tag to boot.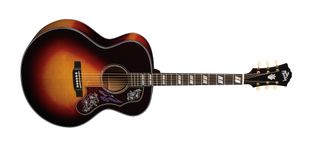 CEO-8
With specs chosen by CEO & Chairman Chris Martin, the CEO-8 features a Grand Jumbo body size, plus D-Tar Wave-Length Multi-Source electronics and an interior label individually numbered and signed by C.F. Martin IV.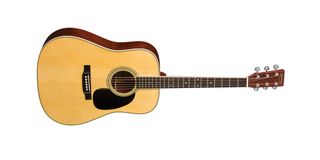 Martin D-35 Brazilian 50th Anniversary
Celebrating 50 years of the classic model, the D-35 features solid Madagascar rosewood sides and back wings, plus a Brazilian rosewood back centre wedge and headplate, and FSC-certified European spruce top. Each guitar features a numbered interior label signed by C.F. Martin IV plus an Anniversary booklet.