Halestorm talk 'idiot guitarists', Gilmour and Into The Wild Life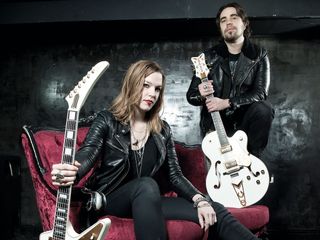 Introduction
Grammy Award-winning nu-rock heroes Halestorm are back with Into The Wild Life, their most ambitious album yet. Lzzy Hale and Joe Hottinger reveal how they ripped up the rule book and hit gold.
"What do you do when you win a Grammy and have a lot of success on a record?" Lzzy Hale wonders aloud as we sit with Halestorm backstage at Nottingham's Rock City. "You throw it all away for the next one."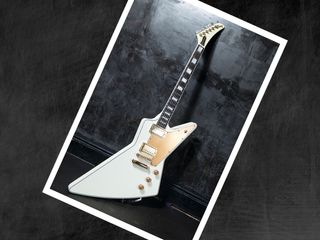 Live and kicking
You've always been a high-octane live band, and you seem to have captured that better than ever on this album. Was that a major goal at the outset?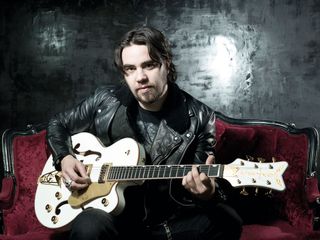 Going for Gilmour
Coming back to the album, there are some great interludes and guitar moments on there. The solo on Bad Girl's World is a highlight. Who had the idea to fade the rest of the band out there?
Joe: "I didn't know that was going to happen. For most records, I work the solo out ahead of time, but this time there was only one or two where I knew where I was going, otherwise it was in the moment.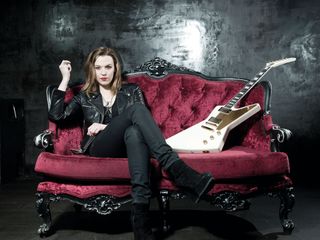 Stepping up to the plate
It feels and sounds like a step up. Is that something that you feel as well?
Joe: "I'm excited about where it can take us. This album has a mix of styles and hopefully it can bring more people into rock. Rock 'n' roll is in the ghetto of Music City right now. We want to get it downtown, or at least into the nice suburbs!"
Lzzy: "We have this audience where we've got the 80s rocker dudes that think you're bringing 80s metal back, and then we have these little girls that have a Halestorm poster in their room between their Frozen and Taylor Swift posters."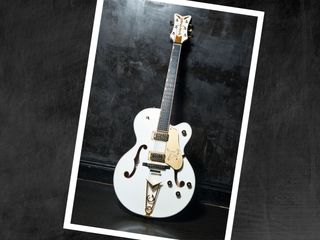 Tone King
It was a tale of two approaches when it came to gear in the studio. Lzzy kept things stripped back, using her road gear and plugging her Explorer straight into her Marshall JCM800 2203. Joe, however...
Joe: "Jay had a few amps, he had a 50-watt 70s Marshall Plexi and a Tonemaster. I was excited about the Tonemaster, because I had never used one but I knew Jimmy Page had used one and Dave Grohl. I'd heard it was just this great rock amp from Fender's Custom Shop, all hand-wired. I'd never heard one and Jay had the 2x12 cab to go with it.