Gojira's Joe Duplantier talks Magma, guitar gear and building his New York studio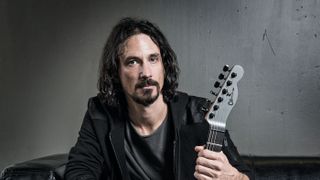 Introduction
As Gojira return with Magma, Joe Duplantier reveals the story of blood, sweat and tears behind it…
There are metal bands and then there is Gojira. Since their formation in 1996, close to the Spanish border in the south western French surf town of Ondres, there's been something inexplicably different about their take on heavy music.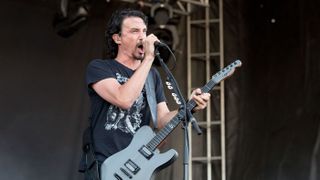 Testing, testing
The challenge of building a fully operational professional recording studio from scratch would probably prove impossible for most people.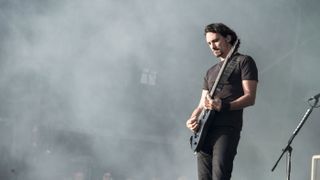 Dreams and nightmares
The studio opened for business this June. It's a dream scenario for any modern recording artist hoping to recoup label advances in an industry hit by declining physical sales - while streaming and other somewhat less legal means of music consumption continue to soar.
Sonic simplicity
The 10 tracks that build their sixth opus could very well embody Gojira's finest work yet. While Joe's vocals sound cleaner and more focused than ever before, the riffs themselves are still powerful to trouble the very laws of physics.
It echoes the spiritual pilgrimages of predecessor, L' Enfant Sauvage, however at a simplified pace that creates a more bludgeoning overall vibe.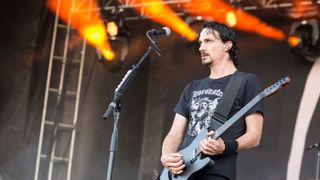 Van Hailing
For a band that by their own admission grew into the habit of stacking endless guitar tracks on top of each other, with a single vocal line squeezed into whatever's left in the sonic spectrum, Magma has seen the Gallic metal titans gravitate towards the opposite extreme.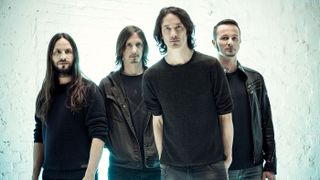 Through the never
In many ways the fact that Gojira stand before us in 2016 is an achievement in itself. They've had to become one of the hardest working bands in metal to elevate themselves outside France - a country that doesn't export a lot of heavy music.