Career in gear: Steve Hackett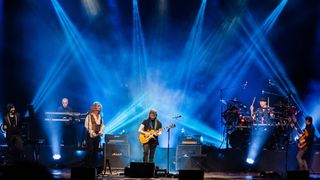 Introduction
Initially with Genesis and then in his extensive solo catalogue, Steve Hackett forged tones and techniques that have become standard practice among modern players. This is the gear that helped him on that journey…
Throughout his career, Steve Hackett's kept an open-mind about gear, questioning his equipment and refusing to tow the worn-out line that 'old is gold'.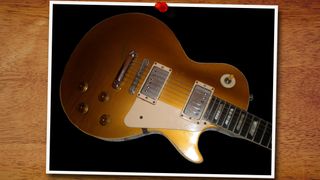 1957 Gibson Les Paul
"I think I got my Les Paul in about 1972. It's the one I used on Selling England By The Pound - on Firth Of Fifth and Dancing With The Moonlit Knight and various other things through my Genesis time.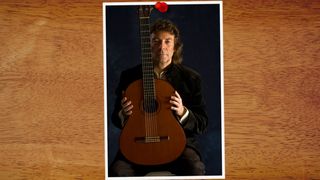 1973 Yairi nylon-string acoustic
"I bought this one at the beginning of 1974 - when we were rehearsing for Lamb Lies Down On Broadway - from Ivor Mairants' shop on Rathbone Place [in London].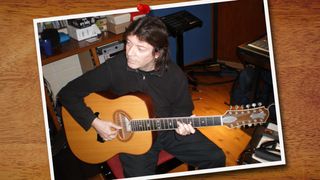 1976 Tony Zemaitis 12-string
"Mike Rutherford got a 12-string made by the late, great Tony Zemaitis. I was very impressed with Mike's one and I borrowed it for my first solo outing, which was Voyage Of The Acolyte, and lent him my nylon at the same time. The following year, I got Tony to make one for me.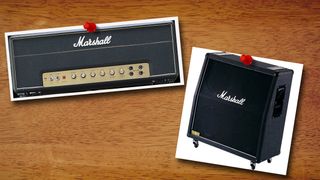 2x Marshall 50-watt 1987x Plexi heads
"I use these for live work. I think it's pure fetishism. I'm a Marshall fetishist and those are the first amps I heard really screaming and doing the business.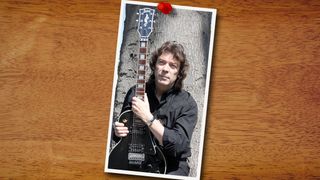 Fernandes Burny
"They made this for me as a gift, because I'd been buying multiple versions of Fernandes guitars. First, I had a Strat-shaped one in the 1990s and then I think they made this one for me about 15 years ago, though I'm not very good with dates!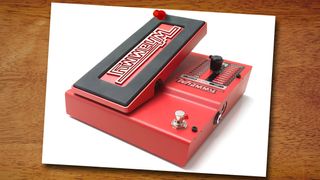 Digitech Whammy
"I was working with John Paul Jones in Japan and he was using one on the bass. I thought, 'Very interesting!' Essentially, it's a harmoniser operated via the foot and it's got a number of parameters on it that are very clever.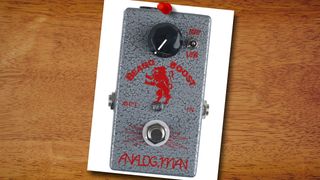 Analogue Man Beano Boost
"Eric [Clapton] says that he didn't use an Treble Boost back in the day, but then there are other people who swear that the [Dallas] Rangemaster was part of that setup.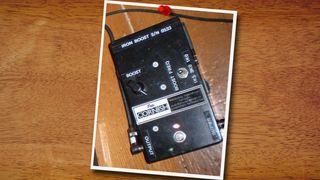 Pete Cornish Iron Boost
"Then I've got the Pete Cornish Iron Boost, which is less toppy, but seems to screw the sound up into a ball and make it sound more alive. It gives it a real kick.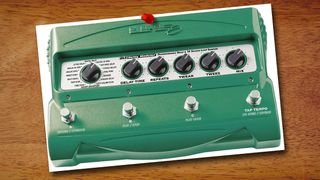 Line 6 DL4 Delay
"I first got into this because of the interesting backwards delays. You could play almost in time with yourself but everything would come out reversed and you could surprise yourself.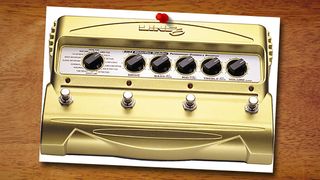 Line 6 DM4 Distortion Modeller
"[Another relatively recent acquisition], I use this to impersonate a fuzz box - to get that really high upper-harmonic distortion that's very toppy and brassy.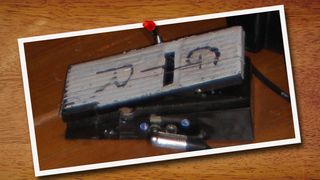 Korg Volume Pedal
"The era of the volume pedal player is really where I came in, so that you could adjust your level, but not necessarily change your sound.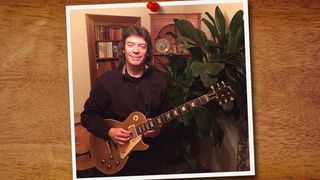 Conclusions
"I think, if anything, my sound has hardened up over the years, whereas I think it was creamier at one time. Of course, all of these sounds are all equally wonderful - you just have to find the right context for them.