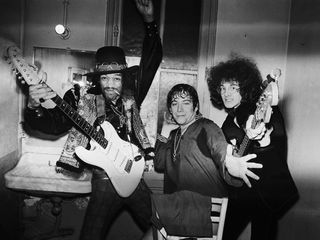 Introduction
As Jane Austen once said, it is a truth universally acknowledged that Jimi Hendrix was one of - if not the - most inspiring players of all time. But what were the albums that introduced rock's greatest guitarist to music and inspired his own playing and songwriting? We've put together this gallery of 14 albums to answer just that question.
All of the notes on the albums come from Jacob McMurray of Seattle's EMP Museum, a leading Hendrix expert who's had near-unrivalled access to the guitarist's record collection and is well-placed to talk on the subject.
Jacob's latest exhibition, Hear My Train A-Comin' - Hendrix Hits London, is due to open at The Hospital Club, London tomorrow (28 July) and offers an insightful look at the guitar god's formative period in the UK capital, including some of his outfits, interviews, letters, diaries and even the guitar Jimi 'sacrificed' in his last London performance of the period.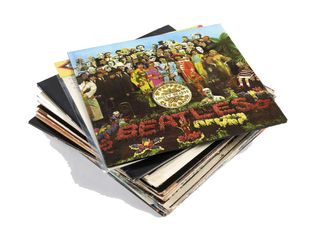 The Beatles
On June 4, 1967, Jimi Hendrix played two shows at the Saville Theatre – his last before leaving for America and the Monterey Pop Festival.
He started off the legendary evening set with a rendition of Sgt. Pepper's Lonely Hearts Club Band, to acknowledge the Beatles' album being released at No. 1 three days prior. For the last song, Are You Experienced?, Hendrix took a guitar from the wings that he had painted that day and at the end of the song smashed it to pieces.
Jimi Hendrix - Sgt. Pepper's Lonely Hearts Club Band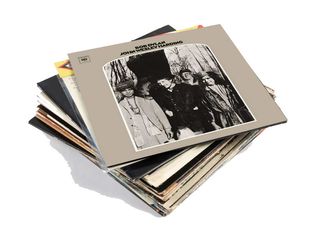 Bob Dylan
Hendrix was a huge Dylan fan, going back to Jimi's time playing in New York. Hendrix would record two cover versions of Dylan songs from John Wesley Harding – the song Drifter's Escape and Hendrix's iconic version of All Along the Watchtower.
Jimi Hendrix - All Along The Watchtower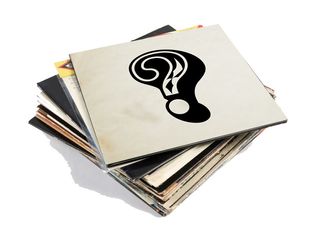 George Frederic Handel
Jimi Hendrix moved to 23 Brook Street in Mayfair, London in July of 1968. The flat just happened to be next door to the house that composer George Frideric Handel lived.
According to Kathy Etchingham, Hendrix's girlfriend at the time, when Hendrix found out that Handel lived there, he went out to a local record shop and bought this copy of Messiah.
George Frederic Handel - Messiah: For Unto Us A Child Is Born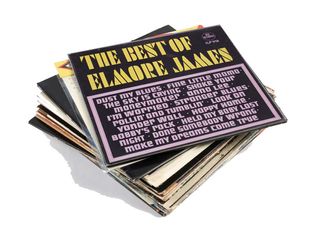 Elmore James
"I was digging everything from Billy Butler, Buddy Holly, Eddie Cochran, B. B. King, and Elmore James. Those were the people that gave me the feeling to get my own thing together." - Jimi Hendrix
Elmore James - Dust My Broom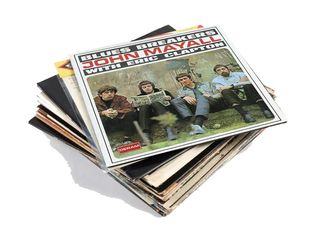 John Mayall
London in late 1966 was enamoured with American R&B and Blues. John Mayall was at the forefront of the British Blues scene, and along with Eric Clapton, the Bluesbreakers were some of the first musicians Hendrix was jamming with when he arrived in London.
John Mayall And The BluesBreakers With Eric Clapton - Hideaway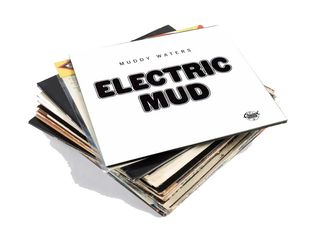 Muddy Waters
"The first guitarist I was aware of was Muddy Waters. I heard one of his records when I was a little boy and it scared me to death because I heard all of these sounds. Wow! What is that all about? It was great." - Jimi Hendrix
Hendrix often played a version Muddy Waters' classic "Mannish Boy" during his concerts. The song was first recorded in 1955, but a version also appears on Waters' Electric Mud album.
Muddy Waters - Mannish Boy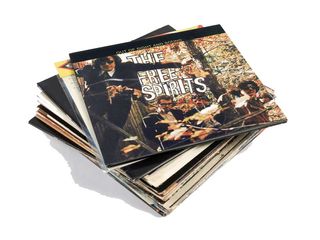 The Free Spirits
The Free Spirits were a New York City-based group often credited with being the first jazz fusion band. In 1965-66, when Hendrix was playing in Greenwich Village, The Free Spirits were the house band at Steve Paul's "The Scene" – a venue frequented by Hendrix.
The Free Spirits - Cosmic Daddy Dancer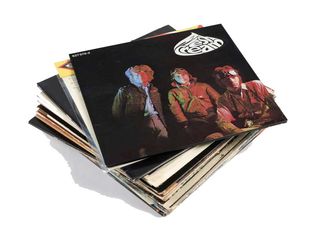 Cream
On October 1, 1966, not even a week after Hendrix landed in London, he sat in and jammed with Eric Clapton and Cream at the Regent Polytechnic College. Clapton was considered by many to be the best guitarist in Britain at the time - it would have been interested to be a fly on the wall that night.
Cream - I Feel Free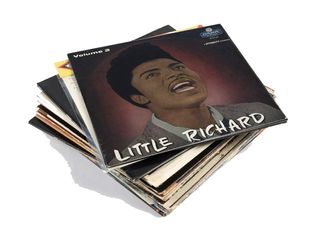 Little Richard
Jimi Hendrix, as a teenager, saw Little Richard for the first time in Seattle in 1957. 7 years later, in 1964, Hendrix was part of Little Richard's backing band, touring around the "chitlin' circuit" in the American South, before finally quitting (for the second time) in the summer of 1965.
Little Richard - Long Tall Sally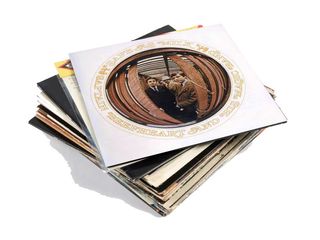 Captain Beefheart & His Magic Band
Hendrix's musical compositions increasingly illustrated his interest in pushing the limits of popular music. This avant grade streak is mirrored in many of the records in Hendrix's collection, including the above, plus their 1966 album Freak Out and The Red Crayola's Parable of Arable Land, 1967.
Captain Beefheart & His Magic Band - Sure 'Nuff 'N Yes, I Do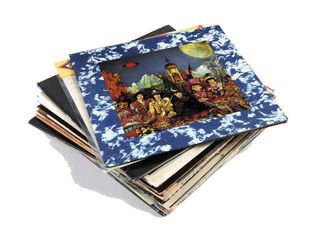 The Rolling Stones
"That Jimi Hendrix record is just great! I wish I'd done this. I remember that there was some talk about us doing something called 'Hey Joe' about a year ago." - Mick Jagger, Disc and Music Echo, February 4, 1967
Hendrix ran in the same social circles as the Stones. Jimi struck up a particular friendship with Brian Jones, who would end up introducing the Experience to the American crowds at the Monterey Pop Festival on June 18, 1967.
The Rolling Stones - She's A Rainbow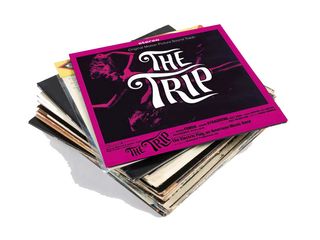 Electric Flag
Electric Flag's drummer was Buddy Miles, who met Hendrix in 1964 when both musicians were touring as part of the backing bands for soul and R&B acts (Hendrix was playing with the Isley Brothers at the time). Hendrix would later form the Band of Gypsys with Miles.
The Electric Flag - Fine Jung Thing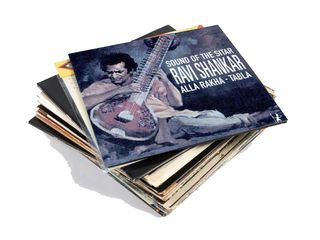 Ravi Shankar
Living in London in 1967, Hendrix was well familiar with Indian musical elements that were being incorporated into popular music by the Beatles, Stones, Yardbirds, etc., but his first encounter with master sitar musician Ravi Shankar would have been at the Monterey Pop Festival on June 18, 1967, where they both performed.
Ravi Shankar - Live At Monterey Pop Festival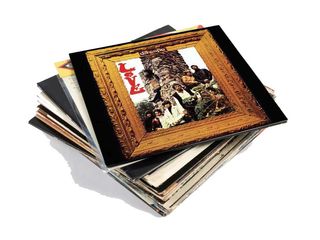 Love
Jimi Hendrix recorded with Love guitarist/vocalist Arthur Lee in early 1965 when Hendrix played guitar on the( Lee-penned) Rosa Lee Brooks song My Diary.
In addition, Love, along with several other Los Angeles-based bands, released versions of the Billy Roberts tune, Hey Joe, which Hendrix would later cover, sparking his initial popular success.
Rosa Lee Brooks - My Diary