The 15 best ever groove drummers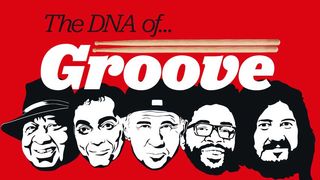 The 15 greatest ever groove drummers
We asked you who your favourite groove drummers were, and you answered in the thousands. Here, from all your votes, we a proud to present your favourite 15 'groove' players. We take this to mean that these drummers who can best make a drum beat 'feel' good, they're deep in the pocket, and their grooves make you want to nod your head and shake your hips.
In this month's Rhythm, we delve into the concept of groove more deeply, with contributions from some of the world's best groove players, and present video lessons on how to make your grooves feel good!
Meanwhile though, check out our Top 15 groove drummers…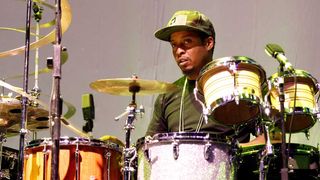 15 - Chris Daddy Dave
Associated act/s: Me'shell Ndegeocello, Maxwell, Robert Glasper, Adele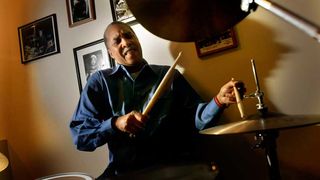 14 - Zigaboo Modeliste
Associated act/s: The Meters
The drummer with influential New Orleans funkateers The Meters, Ziggy's 'Second-Line' feel is second to none, and his highly-syncopated grooves on the band's work, such as their most famous track 'Cissy Strut', have made him one of funk's grooviest players. Check out his effortless second-line grooving on Hey Pocky Away, superb hi-hat feel on Fire On The Bayou, and incredible syncopation and snare rolls on Look Ka-Py-Py.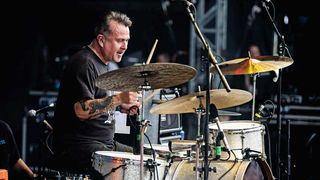 13 - JP Gaster
Associated act/s: Clutch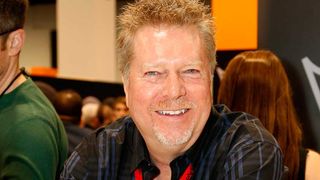 12 - JR Robinson
Associated act/s: Rufus, Michael Jackson, Steve Winwood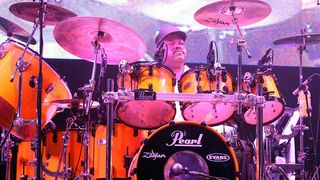 11 - Dennis Chambers
Associated act/s: Parlliament/Funkadelic, Maceo Parker, Carl Filipiak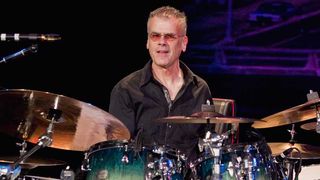 10 - David Garibaldi
Associated act/s: Tower Of Power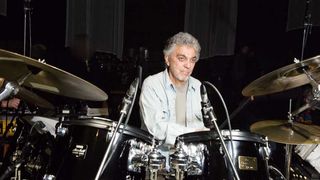 9 - Steve Gadd
Associated act/s: Steely Dan, Rickie Lee Jones, Paul Simon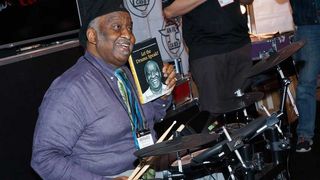 8 - Bernard Purdie
Associated act/s: Aretha Franklin, Steely Dan, King Curtis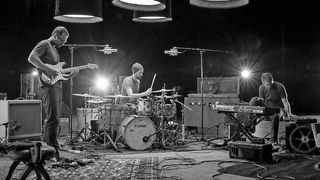 7 - Benny Greb
Associated act/s: Blue Touch Paper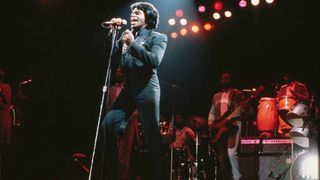 6 - Clyde Stubblefield
Associated act/s: James Brown
With Jabo Starks, Clyde Stubblefield was one of James Brown's go-to drummers; and if you can please the infamously demanding Godfather Of Soul, you must be doing something right in laying down the tightest of tight funky beats. And Clyde, after all, was the man behind Funky Drummer, with its tricky snare part and perfectly balanced dynamics, not to mention Cold Sweat and Say It Loud I'm Black And I'm Proud.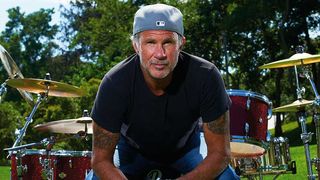 5 - Chad Smith
Associated act/s: Red Hot Chili Peppers
The man who has given the 'funky monks' their mojo for the last quarter-century; Chad Smith has been making rock fans move with swinging grooves, deep pocket rhythms and a bounce to his kick drum that's locked in tight with Flea's swaggering bass lines. There are so many great Chad grooves, from the genius pick-up into Give It Away, via the Bonham-esque Suck My Kiss to the sweet Scar Tissue and beyond.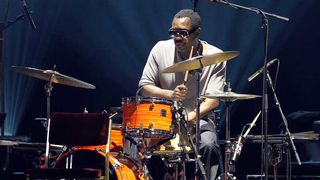 4 - Steve Jordan
Associated act/s: The Blues Brothers, Patti Austen, Keith Richards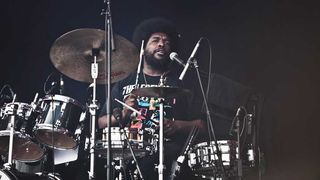 3 - Questlove
Associated act/s: The Roots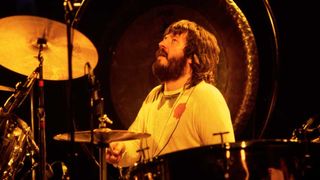 2 - John Bonham
Associated act/s: Led Zeppelin
The god of rock drumming had power, bombast and a unique sense of groove that to this day sets him apart from all who've gone before or since. There are so many great grooves behind Zeppelin's music, it's difficult to know where to even start. How about the insistent, crunching Kashmir with its Eastern feel; the oh-so-sexy Whole Lotta Love, the swinging, intricate Good Times Bad Times or the massive blues groove of When The Levee Breaks…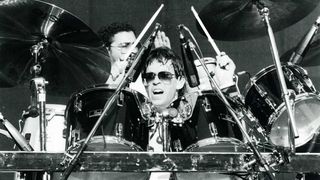 1 - Jeff Porcaro
Associated act/s: Toto, Michael Jackson, Steely Dan