The story behind Martin's astonishing two-millionth acoustic guitar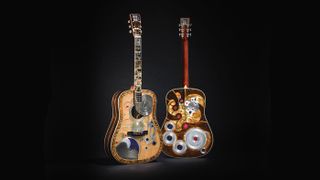 Introduction
ACOUSTIC WEEK: The design for Martin's two-millionth guitar was never going to be a thrown-together affair. But, as we found out, the team really pulled off a 'timeless' piece when making their latest piece, drawing inspiration from the revered craft of watchmaking.
When it came time to commemorate the sale of their two-millionth acoustic guitar, Martin Guitars wanted to create a presentation model that would not only celebrate this milestone, but also serve as a visual landmark in the company's timeline.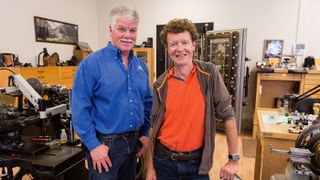 Multimillionaire
The impetus behind the 2-Millionth began with Tim Teel, Martin's director of instrument design, and Scott Sasser, director of the custom shop. Both men are watch aficionados, and had discussed the idea of somehow merging guitars and timepieces.
Teel recalled having a conversation with Roland Murphy, owner of RGM Watch Company, a year prior. When it came time to formulate a theme for the two-millionth guitar, the concept of time made sense, and Teel placed a call to RGM.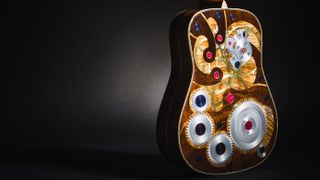 First gear
Teel, a 30-year Martin veteran who has worked in manufacturing and R&D, with 20 years of experience designing guitars, calls the 2-Millionth "by far the most complicated" he's ever worked on, surpassing even the highly detailed 1-Millionth model.
"Probably the first year and a half was all decisions around design - move this, move that, then what materials the parts would be," he says.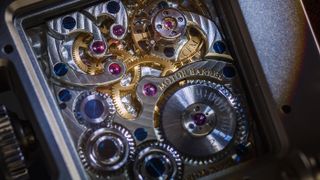 The Watchmen
Martin himself "came in and out of the process" as the guitar developed from renderings to build.
The significance of two million guitars is more than a sales figure, he says. "For this company that my great-great-great-grandfather founded 180-something years ago to have gotten to this point means that the acoustic guitar is still alive and well.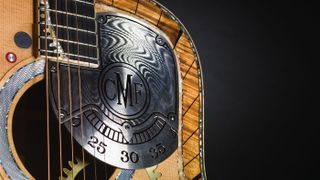 Museum piece
The 2-Millionth is a museum piece for display at Martin Guitars, not an instrument to be replicated for purchase.
Hence the Limited Edition D-200 Deluxe, which continues the timepiece theme on its decorative front and back. Drawing from the 2-Millionth, the D-200 also features a Brazilian rosewood back, bearclaw Engelmann spruce top, pearl striping, front and back inlays, ebony fingerboard, and guilloche engravings by RGM on the body, tuning keys, and rosette. Each guitar comes with a custom RGM wristwatch whose serial number matches the instrument.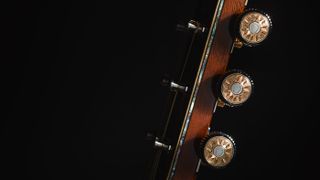 Timing is everything
This isn't the first time that Martin has introduced a high-end guitar. In tandem with their 1-Millionth model, they designed the D-100, which debuted to considerable fanfare but unfortunately became a casualty of the times.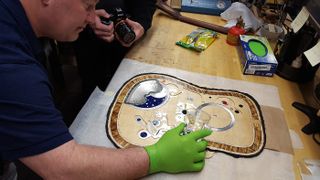 My generation
Inherent in the D-200 and the 2-Millionth, as in every Martin guitar, is the signature tone, which Boak attributes to "lightness of construction.
There's a definite correlation between the weight of an instrument and its breathiness and airiness of tone, so you're walking the borderline between strength and tone," he says.
"There's a lot of tension pulling on very thin woods, so if you build it too light, you're probably going to have warranty issues in the future. Martin guitars have a lifetime warranty against defects and craftsmanship, so we don't want them pulling apart.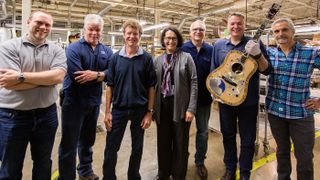 Legacy project
Martin, he believes, is and should be about more than making guitars. "First of all, we're privately held, so we have the freedom to consider strategies and opportunities that aren't just driven solely by profit," he says.
"I can't imagine how people who run public companies deal with these issues. I can't imagine how people who run public companies that make commodities deal with these issues, because I don't think the margins are that attractive."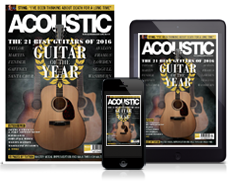 We're the UK's only print publication devoted to acoustic guitar.
Subscribe for star interviews, essential gear reviews and killer tuition!