The 14 best new guitarists in the world today
10. Hamish Anderson
The Total Guitar/MusicRadar Best in guitars 2018 polls received an astonishing 126,000 votes, and we're now ready to roll out the winners. The nominees were what we considered to be the guitarists and guitar gear that have excelled in 2018. Here, we present the best new guitarists of 2018.
Taking up positions 14 to 11 are:
14. Jess Allanic (Calva Louise)
13. Ryan Ellis (The Vyrll Society)
12. Brady Ebert (Turnstile)
11. Joseph Hirabayashi (Jo Passed)
Kicking off the top 10 we have Hamish Anderson...
2018 highlight: Already praised by BB King and Gary Clark Jr, the Aussie blues-rocker spent this year touring his rear end off, including a support slot with Doyle Bramhall II. Energetic new single Breaking Down points towards very good things indeed from his upcoming second album, due out next year.
The MusicRadar Best in guitars awards are brought to you in association with Ernie Ball. #colorsofrocknroll
9. Tash Sultana
2018 highlight: The loop-happy, Tele-toting multi-instrumentalist released their long-awaited debut album this year, awash with effected guitar textures, R'n'B grooves and smooth leads, and continues to be a mind-blowing force to be reckoned with on the live stage.
8. Lindsay Hamilton (Vodun)
2018 highlight: London voodoo-rockers Vodun don't have a bass player; it's down to Linz Hamilton to deliver the low-end thunder as well as the midrange fury. The NZ native more than delivers on debut album Ascend, armed with three amps and a fistful of frenetic riffs that veer from blues to thrash.
7. Paul Swarbrick (Boss Keloid)
2018 highlight: Wigan's premier sludge/stoner/doom-metal outfit released third album, Melted On The Inch, this year, and it didn't disappoint. Paul Swarbrick's playing is a masterclass in manipulating the groove in the weirdest way possible, with mind-bending sludge riffs and punishing tones. Brawny and brainy.
6. Brady Deeprose, Dan Nightingale (Conjurer)
2018 highlight: With their debut album, Mire, already winning plaudits around the extreme-metal community for its progressive structures and relentless barrage of riffs, Conjurer are one of the heavy bands to watch as we head into 2019. The twin-axe assault of Brady Deeprose and Dan Nightingale is impossibly brutal and dangerously addictive.
5. Lindsey Jordan (Snail Mail)
2018 highlight: Who'd have thought an unassuming 19-year-old from Maryland would be responsible for one of this year's most gut-wrenching listens? Lindsey Jordan started out as a classical player, before donning a Jaguar to record Lush, an album that teams '90s slacker fuzz with ingenious Marr-esque chord ornamentations. The result is one of the most exciting guitar debuts we've heard in years.
4. Sam Rushton (Orchards)
2018 highlight: The math-rock genre is in danger of becoming overcrowded these days, so it was a breath of fresh air when we caught wind of Orchards, who successfully marry Paramore-esque pop-rock with trippy syncopated delays and rhythmic hooks, courtesy of Sam Rushton's masterful use of effects.
3. Marcus King
2018 highlight: Contemporary blues doesn't get much more authentic than Marcus King, and behind the killer voice lies a player with a natural feel, dripping with the soul of southern blues legends like Leslie West, Duane Allman and Derek Trucks. His third album as The Marcus King Band, Carolina Confessions, is the South Carolina native's most polished effort yet.
2. Jake Kiszka (Greta Van Fleet)
2018 highlight: Greta Van Fleet were quite possibly 2018's most talked-about new band, partly owing to their similarities to a certain '70s hard-rock act, but there's no doubting guitarist Jake Kiszka's six-string credentials. With trusty SG in hand, Kiszka channels the kind of loose, sleazy riffs that the likes of Page and Perry delivered in their heyday, all at the tender age of 22.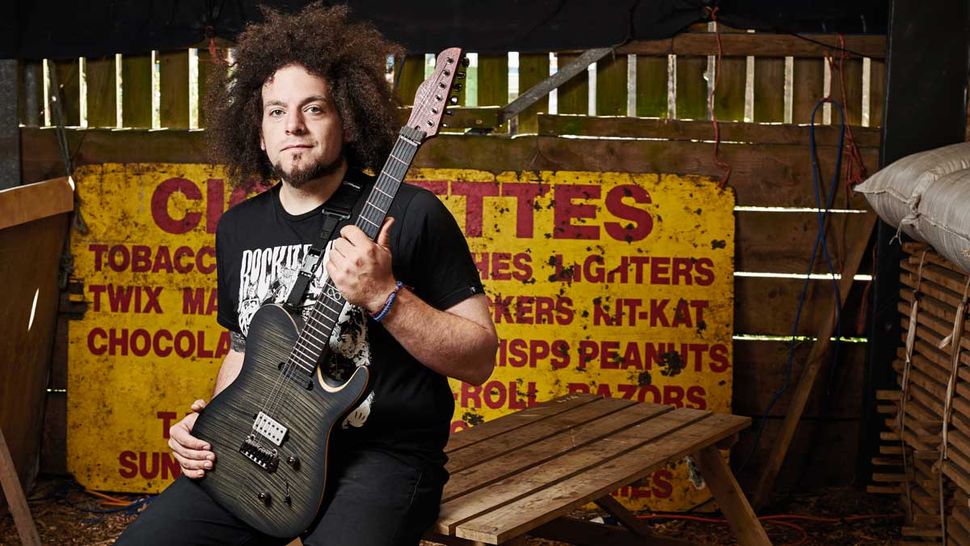 Winner: Rabea Massaad (Toska)
2018 highlight: Whether you're aware of his work with Brighton instrumental trio Toska or not, you know Rabea Massaad. A versatile player always able to lend his in-depth YouTube demos the chops for the job, this year marked a real milestone for the guitarist, as Toska released their debut album, Fire By The Silos. A dark, brooding work of cinematic post-rock, the album also plays host to Massaad's fierce yet tasteful playing, where crystalline chord work is juxtaposed with crushing low-end riffs.
"I think, ultimately, the more you listen to what you do, by yourself or with a band, the better a guitar player you become," he told us earlier this year. The afro'd one must have been listening closely, because his playing never ceases to impress.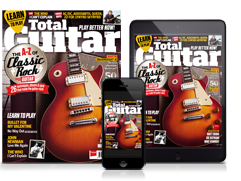 Stay up to date with the latest gear and tuition.
Subscribe and save today!