The 11 best prog guitarists in the world right now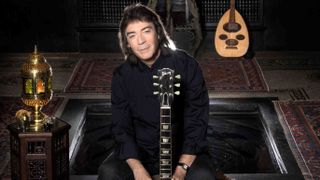 10. Steve Hackett
The Total Guitar/MusicRadar Best in guitars 2018 polls received an astonishing 126,000 votes, and we're now ready to roll out the winners. The nominees were what we considered to be the guitarists and guitar gear that have excelled in 2018. Here, we present the best prog guitarists of 2018.
Taking up position 11 is:
11. Billy Howerdel (A Perfect Circle)
Kicking off the top 10 is Steve Hackett...
2018 highlight: One of the godfathers of the genre, Mr Hackett out-progged many of his contemporaries this year by adding a 41-piece orchestra to his traditional touring line-up, lending a cinematic flair to his reliably otherworldly playing. The prog stalwart shows no signs of slowing down in 2019, either, with a new album, At The Edge Of Light, slated for release in January, and a UK tour later on in the year.
The MusicRadar Best in guitars awards are brought to you in association with Ernie Ball. #colorsofrocknroll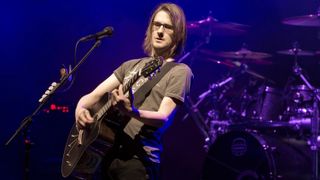 9. Steven Wilson
2018 highlight: The Porcupine Tree mastermind capped off his touring for last year's captivating To The Bone album with a three-night stint at the Albert Hall in March, which was captured in this year's Home Invasion live recording. Given the RAH's status as Wilson's favourite venue to play, it marks a crowning glory for one of prog's leading contemporary lights.
Steven Wilson: "I fall in love with the music more than the tools to make it"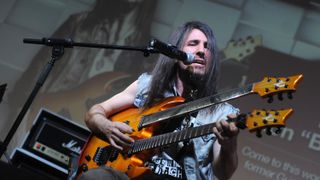 8. Bumblefoot (Sons Of Apollo)
2018 highlight: He may be perhaps best known as a GNR alumni, but Ron Thal made serious waves with prog-metal supergroup Sons Of Apollo and their accomplished debut, Psychotic Symphony, at the tail end of last year. 2018 has found Mr 'foot on fine form, touring the globe and delivering mind-bending solos on his fretted/fretless Vigier DoubleBfoot.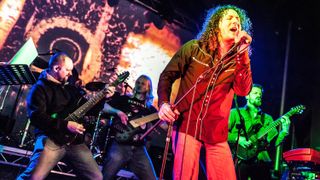 7. Charlie Griffiths, Richard Henshall (Haken)
2018 highlight: 10 years in, Charlie Griffiths and Richard Henshall are turning out career-best work. New album Vector is the finest showcase of their labyrinthine song structures and ingenious phrasing yet, thanks to a razor-sharp production at the hand of Adam 'Nolly' Getgood.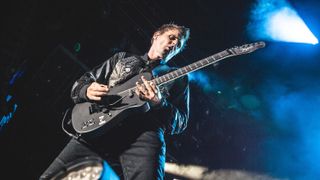 6. Matt Bellamy (Muse)
2018 highlight: Matt Bellamy is a controversial figure in the guitar world nowadays. At the beginning of the year, he declared the guitar "a textural instrument rather than a lead instrument", and that's certainly true of synth-led new album, Simulation Theory. Nonetheless, the frontman still has a keen ear for off-the-wall tones, and you just know he's going to bring the thunder when these tracks see some tour time in the coming months.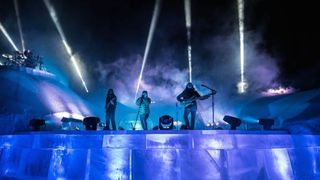 5. Acle Kahney, James Monteith (Tesseract)
2018 highlight: The djent pioneers dropped fourth album Sonder this year, a tour-de-force of guttural riffs and dreamy ambient washes. This refinement of the TesseracT template tallied with guitar duo Acle Kahney and James Monteith's switch from their trademark Axe-Fx menu-scrolling to the simplicity of the Kemper Profiler.
Tesseract: " Subconsciously we might have been going for a darker tone"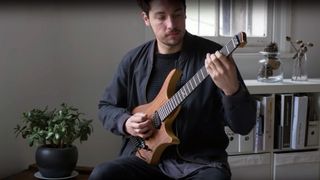 4. Plini
2018 highlight: The Aussie prodigy - and last year's best prog guitarist winner - spent this year supporting new EP Sunhead, one of the few releases we can recall going from George Benson smooth jazz to all-out djent within the space of a single song. It's an outrageously ambitious piece of work, but Plini pulls the whole thing off with his typical Strandberg-assisted flair.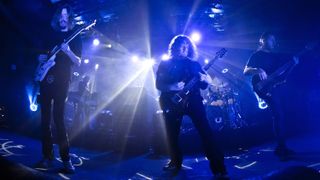 3. Mikael Åkerfeldt, Fredrik Åkesson (Opeth)
2018 highlight: Sweden's premier death-metallers turned progsters debuted blockbuster live album Garden Of The Titans this year, a timely reminder of Åkerfeldt and Åkesson's contributions to the genre and guitar playing in general. What's more, the band are gearing up to hit the studio for their 13th studio effort in the new year. Eagerly anticipated doesn't even cover it…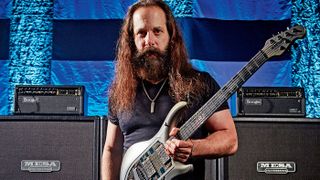 2. John Petrucci
2018 highlight: Prog's most formidable speed demon took a break from Dream Theater duties to tour with Joe Satriani, Phil Collen and Uli Jon Roth as part of Satch's legendary G3 line-up. DT plans were very much in evidence towards the year's end, however, as the band's 14th album, Distance Over Time, is due in February 2019.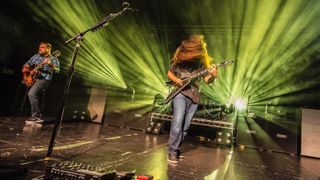 Winners: Claudio Sanchez, Travis Stever (Coheed And Cambria)
2018 highlight: Although their music straddles a wide palette of genres, few bands stay as true to the ideals of prog as Coheed, and 2018 brought a triumphant return to concept-album form with The Unheavenly Creatures. Throughout, Claudio Sanchez and Travis Stever take their guitar partnership to new levels, with weighty palm-muted riffs and soaring classic-rock leads cementing their place in the pantheon of nu-prog.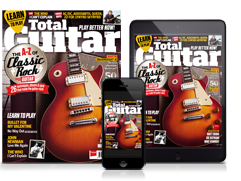 Stay up to date with the latest gear and tuition.
Subscribe and save today!