Steve Hackett talks Wolflight, phrasing and the nylon knack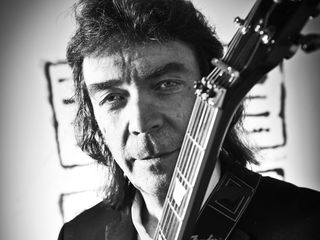 Introduction
As the lead guitarist in UK prog legends Genesis, Steve Hackett's pioneering style and technique was hugely influential on a whole generation of guitar virtuosos, from Brian May and Steve Rothery, to Edward Van Halen and Alex Lifeson. Now he's back with a hugely impressive new solo album, Wolflight, which proves once again that Hackett is the leader of the pack...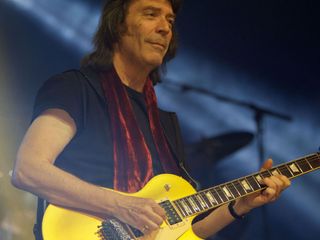 Primal guitar playing
Wolflight not only espouses a central theme of freedom across its 10 tracks, but there is also a definite sense of musical freedom in terms of genres explored, your own diverse playing and the record's overriding primal energy...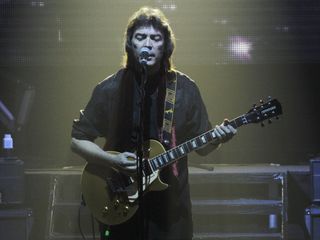 The musical box
You have mentioned previously that this album breaks the rules in many ways. Could you elaborate on that?
"Yeah, the way I think this album has broken the rules is because it works a bit like a relay team. You have these different genres or setups where each is a relay team or tag team where one takes over from the other.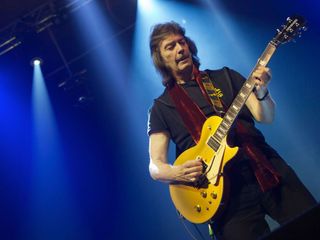 The genesis of a solo
Do your solos tend to be written out or more improvised?
"I tend to improvise them as I go along but certain phrases - and I might think of those as voice phrases - can be written. It's a mixture sometimes.
"In Genesis, I was always writing solos. There were a few improvised ones, but there were not that many, because there was always such an emphasis on writing with the Genesis team. It is hard to move away completely.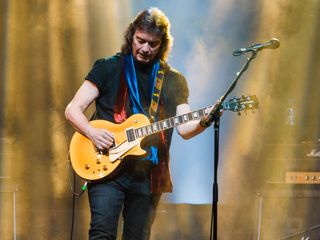 Funnelling the Fernandes
Did the Fernandes electric with the Sustainer pickup play a prominent part on Wolflight?
"Yes. On the album, it's a mixture of the Burny model Fernandes with the Sustainer pickup, which has the addition of a Floyd Rose tremolo, and my old 1957 Les Paul. They're both beautiful things and they're both great guitars.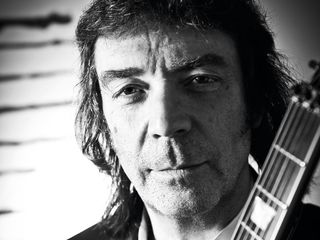 Acoustic acquisitions
As always, there's some incredible acoustic technique across this album. Which acoustics did you pick up and play?
"In the main, I used the Yairi nylons, which are Japanese. I've got one that's the loudest nylon guitar I've ever heard and so it does sound a bit like a piano. That's the one that you'll mostly hear on Wolflight.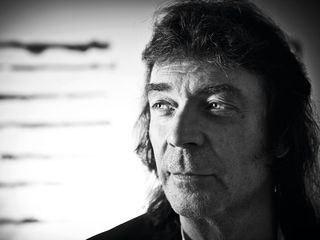 Nylon knack
The nylon guitars ring with such clarity and rich tone. How were they recorded?
"With nylon guitar, I sometimes seek out a piano tone, but it's always been so hard to translate that to record. But after years of searching for it, we used some subtractive EQ on this album to back off the top and back off the bottom so you get the sweeter area in the middle. We then tried to use reverb that wasn't too toppy and I'm really happy with what we've discovered and the results we've got.