Martin Barre talks joining Jethro Tull and his guitar collection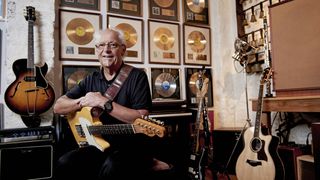 Introduction
A brand-new solo album celebrating half a century in the business seemed like the perfect excuse to chew the fat with Jethro Tull's legendary guitarist - and reminisce about the guitars and amps that helped him cut classic albums.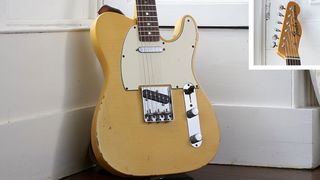 Starting out
What was it that inspired you to pick the guitar up in the first place?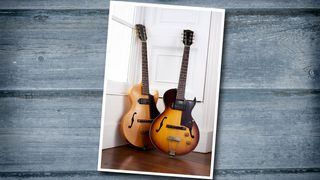 A non-deluxe Tux
How soon afterwards did you start to play?
"It was a while, probably a year. I found a terrible Spanish guitar and got myself a couple of lessons, which were pretty disastrous because it was this really boring old guy who lived round the corner who was a big-band guitar player. He tried to put me off playing guitar and so, after about half a dozen lessons, I realised I was better off on my own.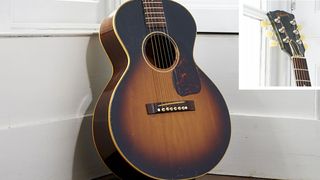 Gene genie
What kind of music were you listening to around this time?
"I listened to everything there was: essentially The Shadows, The Ventures… you just learned every instrumental you came across. I'd been listening to Scotty Moore and Gene Vincent, anything with guitar on and in particular stuff that came from America. But it was just a trickle and so the learning process was slow, but maybe that wasn't such a bad thing, because I spent a lot of time on basics, whereas nowadays the basics are over and done with in a couple of weeks."
So, was there sort of a light-bulb moment when you heard something that actually crystallised what you wanted to do?
Time to Tull
When did you come across Jethro Tull?
"I was playing flute and guitar in a band called Gethsemane and we were doing the clubs in London. I'd heard of Jethro Tull through other musicians but I'd never seen them play. They said, 'The guy plays the flute like you and there's a great guitar player, he's a bit like Eric Clapton…' and I thought, 'Wow, this is the kind of group we should be.'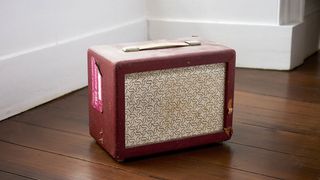 Early years gear
Which guitar were you playing in the early Tull days?
"I did the audition on my 330 and it was squealing and howling as it always did, so I thought, 'I've just got to get a solid-bodied guitar…' so I went into Orange in London and got a really beat-up old SG Special. It was pretty awful, but it worked and I probably had that the first year with Jethro Tull - and then I met Leslie West.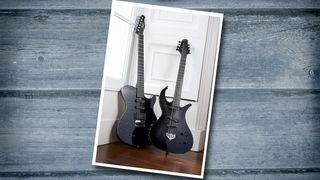 Modern art
When was the switch-over to Paul Reed Smith guitars?
"I used the Gibsons for years and years and then they became too valuable. I met Paul Hamer, who had started building guitars and, basically, I was looking for a guitar that, if one got lost on a flight or got smashed, I could pick up the phone and get another one and it would be the same instrument in every way.
"Paul's guitars fitted this criterion and they also sounded really, really good. So I worked with Paul Hamer for quite a few years until he stopped making guitars and then I tried Ibanez for a while, I tried Tom Andersons…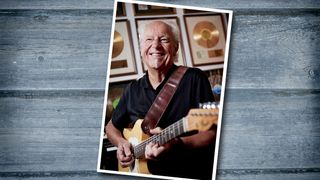 Mellow mids
Do you have any sort of special requirements in terms of pickups or neck width, profile and so on?
"You know, guitars are tools and I'm so unspecific about what I want. I like a very mellow, nice mid, not too much low end and not too much high end, but I couldn't write down on a piece of paper what that means.