Catfish And The Bottlemen on The Balcony and 'stinky' guitars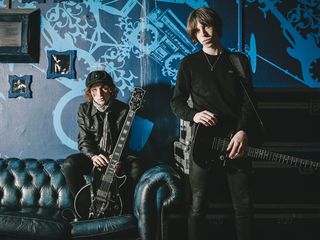 Introduction
Catfish And The Bottlemen became one of the UK's biggest young bands armed with little more than their wits and a Squier Tele. Just try and take it from them now...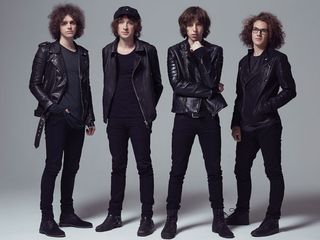 Van's van...
You spent seven years in a van. What are your best and worst memories?
Van McCann: "To be honest, it was all the best. The seven of us sleeping in one bed in a Travelodge and battering each other because you've been on the road for six weeks. Or breaking down when it was literally freezing and nailing it down with rain and we had to put the van in neutral and roll it to the next petrol station.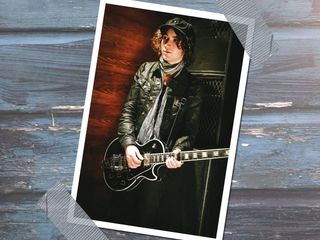 Bonding with Bondy
Bondy joined the band in August 2014. Why did Billy leave the band?
Van: "Billy left the band because he had a big win on the bingo and Bondy joined the band because he's the saviour of all men. He was my favourite guitar player growing up. I used to go watch Detroit Social Club when I was a kid and tell all my mates, 'This guy, Johnny Bond, he's 17, and he's been on tour with Oasis. He's a geezer!'"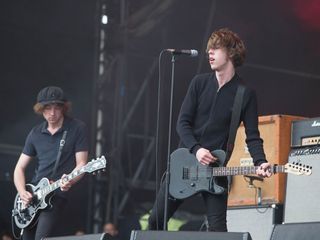 Face-melters
Which guitarist or musician has had the biggest impact on your playing and writing style?
Van: "For me, it's Mike Skinner, he's my biggest inspiration, but in terms of a guitar player, I really like the way Van Morrison plays guitar. If he's screaming something, he'll make the guitar scream something.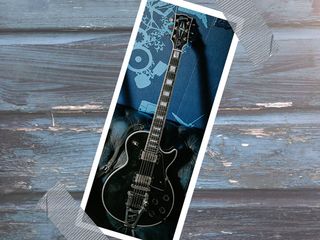 Gear companions
What guitar are you playing at the moment? Do you have a favourite?
Van: "Bullet Tooth Tony, mate! It's this guitar that I've had for years [see The Root of Van's tone at the end of the gallery]."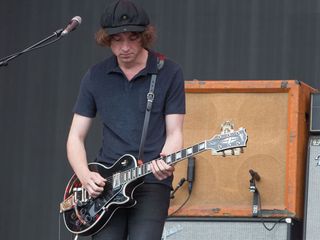 Simple setup
What amp and pedals do you use?
Van: "I use a tiny little Marshall Class 5. It's got volume, mid, treble and bass on it and it's about the size of a pack of cigarettes. It's the simplest thing in the world.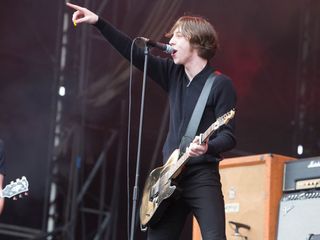 The view from The Balcony
What track from The Balcony do you most enjoy playing?
Van: "Cocoon - that's my jam. It always brings the house down. Lyrically, it's sublime and Bondy's guitar solo is just unbelievable. It's a really grown-up song, for me.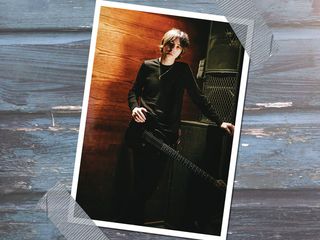 Guerilla gig tactics
You used to sneak into label offices and leave CDs. What else did you do?
Van: "We used to try everything! I remember trying to give Serge from Kasabian a demo when I was 15 and he said no. We were trying to sneak into his gig at Manchester Apollo as a support band, so we got a generator and revved it up outside and, as the venue opened the fire escapes, we had 2,500 people in the car park bouncing while our mate was giving CDs out.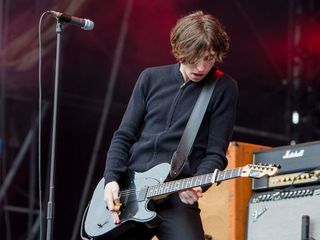 Ambitions
You're ambitious and you wear it on your sleeve. Why do you think other bands go to such pains to veil their ambitions?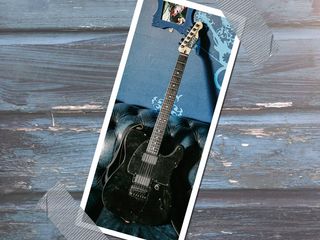 The Root of Van's tone Meet Van's sidekick, Bullet Tooth Tony...
He might not have a clue who the Slipknot guitarist is, but Van's devoted to his Fender Squier Jim Root Tele AKA 'Bullet Tooth Tony'.