New Gibson Angus Young SGs
Although the AC/DC guitarist is a shoo-in for a signature Gibson SG, the first model – loaded with a Lyre vibrato of all things - didn't really make the noise it could have done.

Seems that Gibson are set to change all that with the imminent release of a trio of new guitars. One, the Gibson USA Angus Young SG comes from the mainstream plant, while the remaining pair will beissued by Gibson's lauded custom shop.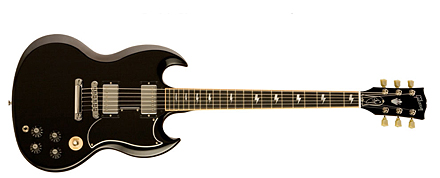 Gibson USA Angus Young SG




Gibson Custom VOS Angus Young SG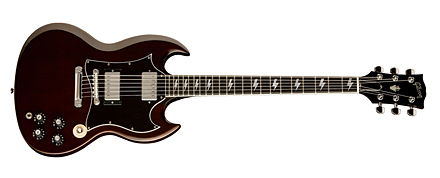 Aged version of the Gibson Custom VOS Angus Young SG

Here's some blurb that fills out some of the details:

And with 50 guitars out of the total run of 250 aged in-house by Gibson and signed by Angus himself, this outstanding Custom Shop reproduction also nails the look of this legendary guitar, with upgraded modifications at Angus's request, including an ebony fingerboard with lightning bolt inlays (a further 200 guitars will receive the VOS treatment). The Custom Shop Angus Young SG will also be sold with a custom Certificate of Authenticity, a Gibson Custom Shop hard-shell case, and a full range of owner's manuals and instruction sheets.

Can't wait? Nor can we...

www.Gibson.com