Review round-up: T-style electric guitars
So much has changed in technology in the last 70 years, and yet looking at the early '50s Telecasters now, it's tempting to say Fender got it right at the beginning.
The Tele shape is something that blends immediately attractive design with the sense that this is a tool that will get the job done, and get it done well.
Don't Miss
Since its inception through the mind of Leo Fender, the Tele has gone in many directions in response to changing times and tastes; Customs, Deluxes, Thinlines... it's even been an eyebrow-raising Japanese metal machine in the 90s with a pointy headstock and Kahler trem. Through it all that mod-friendly design has remained a representation that some traditions will always make sense.
So where are we now? Many companies have been taking influence with their own takes on the T-style design, some bringing features that Fender hasn't, but we're going to stick with the single-coil tradition - albeit with a little diversion here - so we have picked three contemporary T-style models to compare alongside Fender's latest Mexican Noir guitar; an interesting spin on its own model.
The Tele is famed for being a versatile guitar; loved by everyone from Radiohead to Springsteen and Brad Paisley, and we're in search of sublime twang, angular lead and heroic chord clarity in overdrive. Will we find it?
Schecter PT Special
It's certainly got the Tele vibes going on!
Yes, we'd say the Schecter PT Special is the closest alternative from the bigger brands when it comes to the look. Here the company has really gone for an old-school design with an ashtray bridge and sunburst finish. However, Schecter is keen to put its own visual and sonic spin on things.
In what way?
Well, the matte finish and deep-ash grain to start with. The tuners are Vintage Grovers too for old-school looks but modern accuracy. And, of course, there's that P-90 in the neck as well as a series/parallel switch.
Woah there, please explain?
In addition to the ground a single coil in the bridge and a soapbar in the neck (or a V-90 as it's called here) allows you to cover, the switch on the tone control seamlessly allows you to access a parallel mode where the current will only pass through a single side of the V-90 pickup effectively making it sound like a single coil. On paper that certainly sounds versatile - in essence giving you the options of three-pickups with two.
At a glance
Key features: Swamp ash body, maple neck (bolt-on), 648mm (25.5") scale, 22 extra jumbo frets, maple fingerboard, Schecter Diamond VT-1 single coil in bridge, Schecter Diamond V-90 in neck
Finish: 3-Tone Sunburst Pearl
Cort/Manson Classic TC
Manson and Cort?
For those of you who missed it, the relationship between the Exeter- based builder - helmed by luthier Hugh Manson - and the Chinese company began when an affordable version of Manson Guitar Works' Matt Bellamy MBC-1 signature surfaced in late 2014, produced under licence by Cort Guitars.
Things are going well and that arrangement is continuing here with Manson's attractive MA shape taking a classic turn and influence from Manson's own building past. And unlike a traditional Telecaster, this little beaut has body contouring.
Say what?
The body is sculpted at the upper bout at the front to allow more comfort for the picking arm, and at the back for the player's lower torso - beneficial for standing and sitting down.
Are these two single coils a new pickup design?
Yes, indeed, the Manson team has come up with what they call a traditional vintage neck model combined with a 'bright, yet punchy' bridge single coil.
At a glance
Key features: Ash body, maple neck (bolt-on), 648mm (25.5"), 22 frets, rosewood fingerboard, 2 x Manson single-coil pickups, volume /tone, three-way pickup selector, Spoke Nut Hot-Rod truss rod
Finish: Blue Ice Metallic (Scotch Blonde Natural also available)
Fender Telecaster Noir Redline
None more black, with some red. Is this a rock beast?
The Noir Redline is a very interesting proposition - it's got elements of Jim Root's models in its stealthy finish, the Aerodyne Strat with the black headstock... and something new with the three-ply pickguard with red accent on the Fender logo, hence the Redline. But unlike the Noir Strat that comes with a humbucker in the bridge, this is an all single-coil affair.
A rock look, but with a more traditional Fender tonality then. It could divide opinion but it's good for those who want single-coil chime with a more modern look. We're not huge fans of the pickguard with the line texture but it's another example of Fender effectively diversifying to suit more player tastes.
Are these standard pickups?
Yes, they're the same single coils you'll find on the Mexican Standard Telecaster.
What is that finish exactly?
Polyester, and it's satin so combined with the fact that it's black, you might want to watch where you use those fingerprints compared with the other three on test here.
At a glance
Key features: Alder body, maple neck (bolt-on), 648mm (25.5") scale, 21 medium jumbo frets, pau ferro fingerboard, single coil Tele bridge and neck pickups, volume / tone, three-way selector, six-saddle standard strings-through-body Tele with block saddles
Finish: Noir
Ibanez Talman TM302
I remember the Talman!
Ah, so you're a child of the '90s then! Who else recalls Noodles from The Offspring with his duct tape-clad signature Talman? Ibanez brought this favourite back in 2015 with three single-coil models, and is now adding to that initial rollout with this entry-level model. Although, just like the Tele, it's a guitar that's certainly proved popular with modders who like their 'buckers.
Ibanez and single coils... interesting!
We hear you. For a brand associated so closely with the super-models for rock and metal like the RG, it's actually quite good to see Ibanez commit to a more classic path with its Talman comeback. Though there's a distinctly modern touch around the back here in the form of locking tuners. Handy.
The body shape isn't exactly aping Fender
That's something we like about the Talman; the body is taking influence from offset models too. And that headstock with the retro logo is very much its own thing. But, as we'll find out, there's influence elsewhere with this guitar and it's from more than the Telecaster...
At a glance
Key features: Alder body, maple neck, 648mm (25.5") scale, 22 medium frets, rosewood fingerboard, Ibanez Custom Vintage single-coil bridge and neck pickups, Ibanez IFX10 bridge
Finish: Tri Fade Burst (also available in ivory)
Head to head
The Schecter is the most comprehensive of the bunch in terms of electrics - and the heaviest, coming in a touch under 8.5lbs even with a large cavity under the scratchplate and upper body arm.
The bridge pickup here can deliver teeth-rattling high end tone but the P-90 is one of the brightest neck pickups we've encountered - very useful for heavier rock tones. The parallel switch giving you nice throaty single-coil neck tone.
Next to that the 8lb Cort's tones feel somewhat streamlined, but they come at £180 less. While we find it disconcerting that there's some buzz on the Schecter's low setup, there's little to be found here on the TC's medium low setup, with a clean and tidy build too - the finish sparkle offering a little pizzaz to our group.
The bridge pickup has a steely twang without being thin - bright and punchy as promised, and then some. But the neck pickup doesn't quite bring as much to the table, lacking the personality and percussive low-end poke of its own. And that makes the mid position quite a change from the bridge brightness at least.
Fender's stealthy-looking Noir may look like a break from the norm but the modern Tele tone is here alright. In a group of smooth attractive satin necks it's also a favourite, though the fact that this guitar has the most digit-friendly setup helps. Low and no buzz. The sound is a healthy balance of bright twang on the bridge and throaty girth on the neck position, with a nice strummy mellower territory on the middle, the volume and tone tweaking you between.
Our Ibanez lets things down with an action so loose and buzzy, we wonder if it's escaped the factory too soon. Buzzing on every open string? Elsewhere this has a lot going for it. The neck looks utilitarian, but proves very compact and comfortable. And the tones are much more towards a bright Strat spank. Yes, it can funk.
Final verdict
There's something freeing about two pickups with two controls. With all these guitars we find the old method of controlling from the guitar first pays dividends - rolling the bite o the bridge with the tone, dialling in gain with the volume. What's great is how the streamlined controls encourage that.
The Schecter is an unusual bird from a company some will associate with metal guitars - a strange mix of the distinctive headstock with the old Fender-style hardware and chunky neck.
We like the bound matte sunburst and, tonally, it soon begins to justify the higher price with its pickup combinations. The series and parallel switch also means you have instant rhythm and lead tones in you choice - though we found it opens you up to more hum.
Ibanez is another company many won't associate with Fender-y tones and shapes, but the Talman is packing into its reasonably- priced package - flappy action aside. That Stratty clout it wields is satisfying for RHCP, Mayer and Hendrix moves, though didn't exactly shout 'Tele'.
The Classic TC is much more towards the traditional T-style, with a stylish shape. Its bridge pickup holds up well in comparison but the neck single coil on our test guitar didn't quite have the throaty presence to make it a true all-rounder in its class. In the end it's the Tele that embodies that best for single coils.
Best for rock: Schecter PT Special
4 out of 5
Best for twang: Cort/Manson Classic TC
4 out of 5
Best all-rounder: Fender Telecaster Noir Redline
4 out of 5
Best value: Ibanez Talman TM302
4 out of 5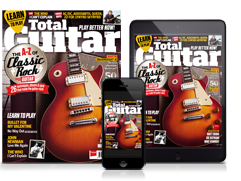 Stay up to date with the latest gear and tuition.
Subscribe and save today!