The best valve combo guitar amps in the world today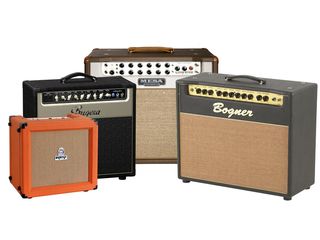 Honourable mentions
There are some strong opinions out there when it comes to valve combos, and the votes - which counted in their thousands - reflected that.
Of course the majority of the vote was swallowed up by the big brands and the classic amps that have been populating backlines for decades. But an awful lot of you appear to be getting your kicks elsewhere, with many smaller names and more obscure little black boxes grabbing plenty of votes.
Among the guitar amps that just failed to make the cut, but still scored enough votes to make them more than worthy of a salute were the Orange Tiny Terror Combo, Laney VC15, the Egnater Rebel 30, the Bogner Shiva, Bugera's V22 and, with a surprisingly low number of votes, the Matchless DC30.
Read on for full run down of the valve combos that you voted the best in class 2013...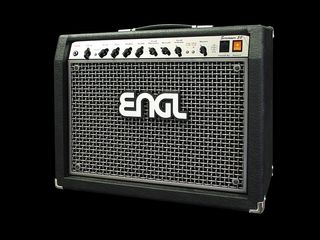 Engl E330 Screamer 50
Engl had plenty of amps nominated in this year's poll, including the Thunder 50 E320, but it was the Screamer 50 that crept into the top 25 thanks to its uncanny ability to rip the face off anyone that gets too close...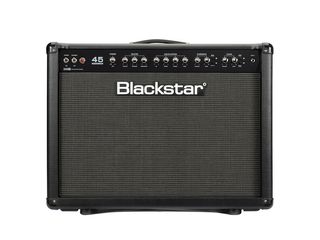 Blackstar Series One S1-45
Affordable, characterful and packing an almighty wallop should you need it, the Series One S1-45 is Blackstar's first entry in the list, but not the last.
The Brit brand is going from strength to strength and making serious waves as it does so thanks in no small part to amps like this. The Series 1 range has found fans at all levels, from serious amateurs to top pro players, with care that's evident in every corner of the design.
Cool 'secret' features such as digital valve monitoring (which automatically puts the amp into standby if you pull the guitar lead out) and MIDI channel switching are great, but let's be in no doubt about this, the bottom line is great tone this has it by the bucket load.
5 out of 5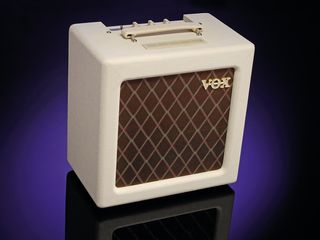 Vox AC4
You knew it wouldn't be long before Vox popped up in this poll, and here it is with the tiny but terrific AC4.
The AC4 name first appeared back in 1961, by which time the cream cloth vinyl had been superseded, as had the 1958-60 TV-style cabinet design. The current AC4 is maybe more an exercise in general vintage aesthetics rather than a specific reissue, but that doesn't stop it being ace.
So cute it hurts, it sounds great for all manner of rock 'n' roll and classic rock tones, and is ludicrously cheap for an all-valve amp into the bargain.
4.5 out of 5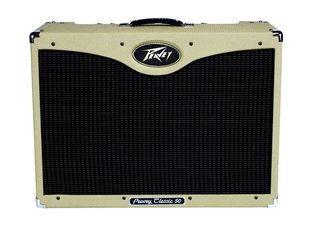 Peavey Classic 50 212
Peavey's Classic 50 has long been favoured by a diverse range of players looking for elegantly gritty, punchy gain.
Wrapped in beige livery and the perfect partner for rootsy rock, the Classic 50 is all class - which is perhaps why Peavey put it in the name. Well worth checking out next time you see one in your local guitar shop.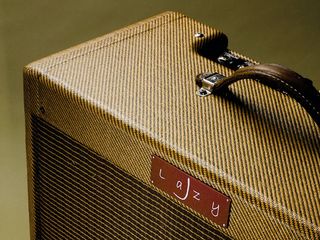 Lazy J 20
The Model 20 is Lazy J's current entry-level design and, while it looks like a regular Tweed Deluxe, this amp has a few secrets hidden behind the control panel.
From the front at least, the Model 20 is a well-made and nicely presented copy of an early fifties Tweed Deluxe amplifier. The cabinet is handmade from finger-jointed pine – just like the originals – and covered in thick tweed, brushed with a dark brown lacquer.
The Model 20's chassis is a solid steel affair with a chrome panel and white lettering for the controls. Spinal Tap fans should note that true Tweed amps go all the way up to 12 – yep, one more than even 11.
4.5 out of 5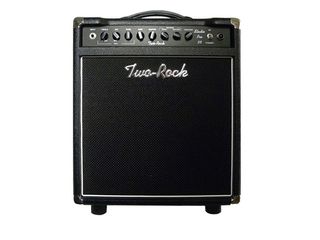 Two Rock Studio Pro 35
At 35 watts, the Studio Pro is massively deceptive in what it delivers. With no pedals it's huge and clear, delivering tones that chime with super clarity.
There's so much headroom it's almost unbelievable. With a Strat's neck pickup it's instant Hendrix/Mayer/Vaughan - plummy bass and shimmering trebles; dynamic and utterly musical.
This amp is, basically, a revelation. Its bang per watt ratio is staggering, but it's the glorious clean tones and singing leads that impress us the most. If you're in the market for a quality amp, you simply must try it.
4.5 out of 5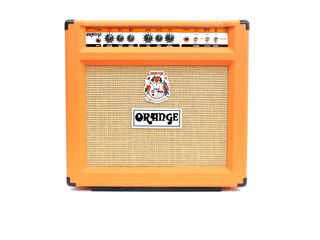 Orange TH30 Thunder
Simple, loud and versatile, Orange's TH30 Thunder ticks a lot of pub and club gig boxes.
Despite the stage-filling projection of its ported cabinet, the TH30 combo is compact, cute and easily portable. Throw the variable power switching into the mix and you're looking at a dangerously tempting, versatile package.
4.5 out of 5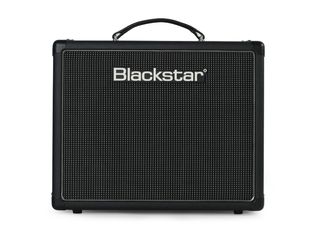 Blackstar HT-5C
Small, simple and occasionally staggering, the HT-5C has performed brilliantly for Blackstar since it was introduced for exactly those reasons.
It's packing an earth-shaking roar to the extent that it frightens the life out of most people that plug it in, and is the sort of amp that eats timid guitar parts for breakfast and transforms them into roaring lead lines. Awesome sounding, big bold tones and affordable too. There's nothing not to like here.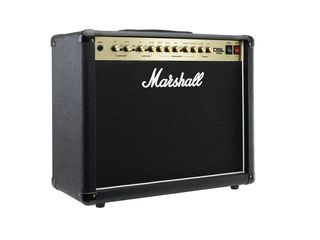 Marshall DSL40C
From Hendrix to Slash, Iron Maiden to Spinal Tap - if guitar royalty has one thing in common, it's that they all bow down to the majesty of Marshall guitar amplifiers.
As with the original DSL models, there are the usual presence, bass, middle and treble controls, but this time, instead of a deep switch adding an extra kick of bass to the power amp stage, you've got a resonance control, a popular feature on many high-gain amps.
Sonically, the DSL is as great as it's ever been, if not better - a keen reminder that Marshall has earned every one of those years at the top.
5 out of 5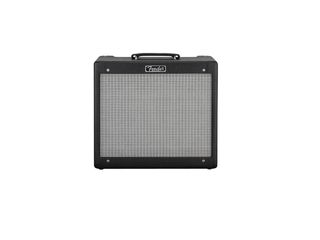 Fender Blues Junior III
It's one of the best-selling amps in the world - and no wonder: it's got great clean tone and offers a wealth of medium drive tones for blues and rock. It'll cope with small pub and club gigs with ease.
The Blues Junior has earned its place in rock and roll history time and time again, although it's certainly not Fender's highest placed amp in this poll...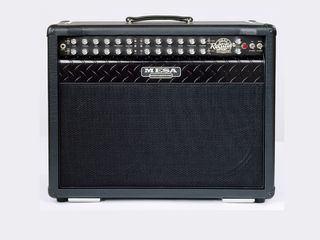 Mesa/Boogie Dual Rectifier Roadster
It's got a hefty price tag, but there aren't many amps around that can do what Mesa/Boogie's Dual Rectifier Roadster can do.
Essentially a snarling rock and roll beast on coasters, the Roadster is four channels of lovingly hand-built Mesa/Boogie heritage that does the name justice and sails into our poll with a good few hundred votes.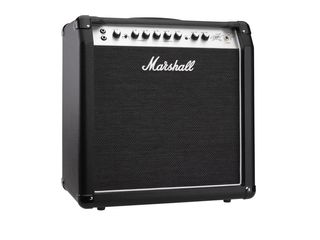 Marshall SL5
After working together to bring us the limited-edition AFD100 signature head back in 2010, the Marshall team and Slash himself have gone back to the drawing board to produce a small five-watt combo.
The SL5 is an all-valve package with an EL34 tube in the power-valve section, which is significant because most of Marshall's more powerful amps are based around that type of valve - typically, amps with a similarly low output would use an EL84.
The SL5 won't be loud enough to gig with, but when we fed it through a 4x12 cab, the projection was vastly increased. Still, at the other end of the scale, with just a single watt of output, you can flail away with as much gain as you could possibly want, without bothering your neighbours next door or downstairs.
4 out of 5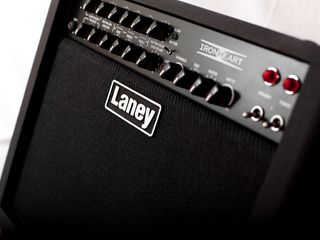 Laney IRT30-112
Laney's Ironheart range has made a massive impression since it launched, winning fans and plaudits across the board.
It's no surprise then that the IRT30-112 has smashed into our poll at number 10. Beautifully built and bursting with tone, it's a monster of an amp that has re-confirmed what we all knew - Laney can cut it with the very best of them.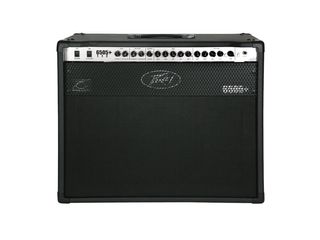 Peavey 6505+ 112
The gigging reality for most of us is jostling for space with a pool table in the cramped corner of the local, while keeping one eye on the Ford 'tour bus'…
Peavey clearly empathises with our situation, stripping the guts of its genre-defining 6505+ head and placing them in a cabinet with a 12-inch Sheffield speaker. The combo has the same two-channel/ three-mode design as the head, but you lose a 12AX7 preamp valve and a pair of 6L6GL output valves.
Fledgling metallers who are yet to reach bigger venues will appreciate the portability and control that a 1x12-inch combo provides, and the direct output will come in handy if you're playing the occasional larger gig.
5 out of 5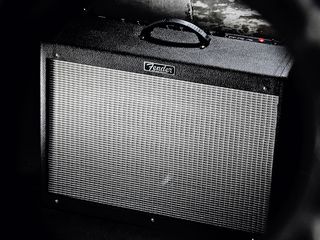 Fender Hot Rod Deluxe III
Let's assume for a second you've never seen or heard one of these amps. This would mean that you've barely been to a gig, jam, rehearsal room or music store for over a decade.
They're everywhere - the most popular semi-pro and pro valve amps on the market, they remain the cornerstone of Fender's modern amp line. Fender has done the smart thing in providing a wide range of tones from classic clean, to more saturated, harmonic drives from one simple row of knobs.
Some amps don't offer that kind of dynamic and flexibility, and it's fair to say that not everybody likes to play that way. For those who do…
The Hot Rod Deluxe has become popular for good reason, and this version III update will only continue that excellent reputation.
4 out of 5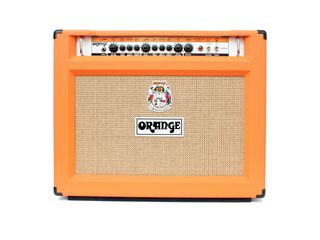 Orange Rockerverb 50 Combo
All the sophistication, usability and famous tone of an Orange head squeezed into a highly usable combo, the Rockerverb 50 is an absolute beast.
Highly versatile and able to cover a massive range of tones, as soon as you plug in you realise that the famous Orange livery hasn't become a byword for fantastic sounding amplifiers by accident. Well worth checking out if you're after classic Brit crunch.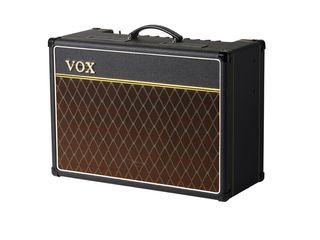 Vox AC15
The big sell for the AC-series amps back in the late-'50s/early '60s was their 15 and 30 watts of 'undistorted' power.
Fender, too, thought that was what guitarists wanted, because that's exactly what guitarists asked for. What they got, however, was the most glorious by-product: overdrive.
The AC15 does sound magnificent when clean, but listen carefully to those amps or this and it's rarely completely undistorted. That harmonically rich drive that was never supposed to be there is the key characteristic that latter day AC users find hardest to replicate.
The simple fact is that now you can. It doesn't have the magic of the best '60s originals, but it's only fair to balance that by pointing out that we've played more than our fair share of vintage dogs too.
The AC15 is so much more than a half-measure. There's literally nothing else quite like it out there.
4.5 out of 5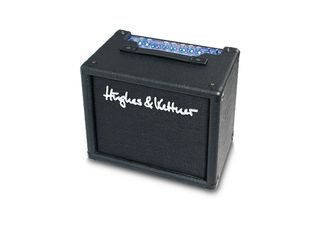 Hughes & Kettner TubeMeister 18 Combo
So small you'd be forgiven for mistaking the TubeMeister 18 for a toy, it manages to squeeze in an awful lot into its petite frame.
A characteristically German amp in that it's incredibly well made, highly reliable and capable of dealing with whatever you can throw at it. Hughes & Kettner has even done the good thing and kept the price down below £500.
That's no small feat when you realise just how versatile the TubeMeister 18 is - it's capable of everything from glistening, crisp cleans all the way through to absolute filth and everything in between. Basically, this tiny amp is the very definition of punching way above weight.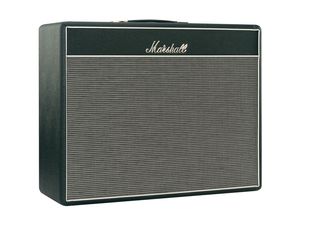 Marshall 1962 Bluesbreaker
Confusingly, 1962 is the model number, rather than the year that this amplifier was born.
That was in 1965, when a young Eric Patrick Clapton requested that Jim Marshall make him a combo amplifier with tremolo that would fit in the boot of his car for use with John Mayall's Bluesbreakers.
The rest is very much history, the 1962 Bluesbreaker going on to create a whole new, utterly thrilling sound and becoming a go-to combo for many a bluesman ever since. One of those amps that every guitarist must play before they die, preferably with a nice set of humbuckers and a thoroughly sound-proofed room, the Bluesbreaker is a legend that has earned its place at the top table time and time again.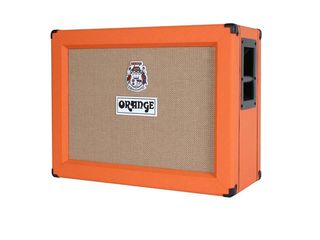 Orange AD30TC
Orange's highest placed combo is the much-loved AD30TC, a veritable institution among tone-hounds looking for that certain something.
Well-behaved, reliable and with a very British sound akin to a warmer AC30, this Orange also does dirt very well indeed and sounds wonderful with PAF-style humbuckers.
A cultured, beautifully voiced amp full of creamy retro tones and with enough class to guarantee entrance to the back line of any rocker worth his salt, you'd be a fool to overlook. Two channels of simply superb tone.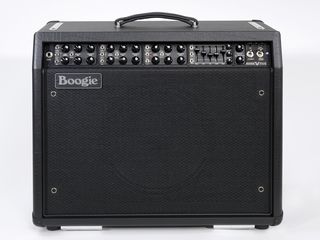 Mesa/Boogie Mark V Combo
As the original 'boutique' amplifier company, Mesa/ Boogie has never been about following trends, but there's no doubt it's started plenty.
But some things never change: there are still many players who are looking for a fully-loaded amp that covers almost every conceivable tonal base. Mark Five is absolutely stacked with features, but not one feels like a marketing gimmick or sales tool – they all have a significant effect on tone and/or functionality – gig it, record it, hell, just look at it all day.
Some knowledge of recent Mesas will help you get to grips with it quickly, none at all will make the journey all the more enlightening. It's nothing short of a remarkable engineering and tonal achievement. The ultimate compact yet powerful do-it-all amp.
5 out of 5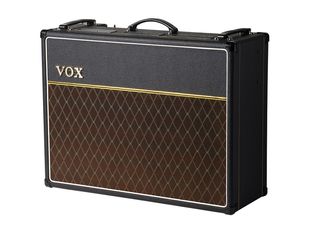 Vox AC30 C2
And so we reach number one, and could it really have been anything else? With a staggering 16% of the vote, the number one spot belonged to none other than Vox's iconic AC30.
A bastion of British tone that defined a generation in sound, the AC30 sits apart from any other valve combo. Since the UK-made reissues of the 1990s, Vox been continually evolving its solution to affordable-yet-authentic new versions of its number one son.
The AC30 C2 mixes versatile tonal performance with modern build standards at a very attractive price point. Die-hard Vox fans will bemoan the master volumes and absence of a valve rectifier, but Vox's Heritage Collection is there for those folks. This new Custom is more about achieving classic Vox flavour but with a nod to modern usability.
It offers plenty of headroom for bigger gigs, covers some classic AC30 ground, but with a hotter, slightly more contemporary feel to the overdrive, giving it wider appeal than a vintage-correct reissue.
You might think that Vox is a bit old-school for you, but we'd urge you to give it a try and see just what 50+ years of heritage could do for your sound and playing.
4.5 out of 5