Robert Cray talks heroes, gear and the blues today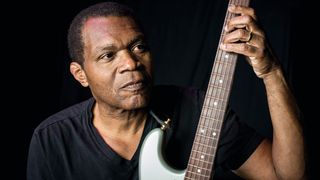 Introduction
Once the new kid on the block, Robert Cray is now firmly recognised as blues aristocracy. Here, he shares memories of Albert Collins, BB King and Stevie Ray Vaughan - and reflects on the state of blues today.
It's been over 30 years since Robert Cray first blew into view. He rejuvenated the stagnant 80s blues scene and was totally unique among his peers. As Keith Richards once sagely remarked: "He had one foot in the past, and one foot in the future."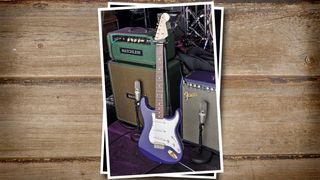 Playing with Collins
You started out acting as backup for Albert Collins in the Pacific Midwest around 1976. That must have been a fantastic experience?
"It was a great opportunity to work with one of our heroes, and Albert became like a father figure to us - we were only about 23 years old, young kids, and being around him was great. He showed us the ropes, showed us how to travel and taught us how to all get along on the road.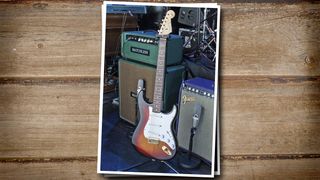 The Clapton effect
You started playing shows in the UK around the time Eric Clapton recorded Bad Influence. Soon after that, Clapton got up on stage with you at Dingwalls in London. How did it feel to have that kind of recognition?
"I heard that he was coming, because his guitar tech had come in earlier in the afternoon and set up an amp. But, of course, it was great to have Eric up there - a flimsy disc of a couple of numbers came out with Guitar Player."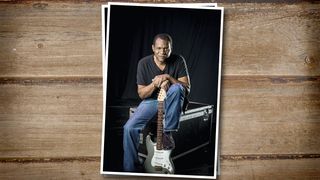 Vaughan and the valley
You played at Alpine Valley the night Stevie Ray Vaughan died. Do you think blues music has lost direction since?
"I'd been looking forward to that night in a big way. I hadn't seen Stevie for six months, and Jimmie Vaughan was there on the second night, which was great, because we're really good friends.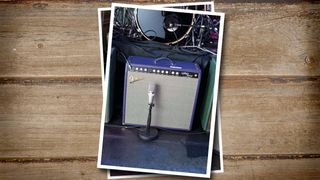 Howlin' for you
Over the years, you've mainly recorded your own songs, but you have covered Who's Been Talkin' and Sitting On Top Of The World, tracks associated with Howlin' Wolf. Has he always been a favourite?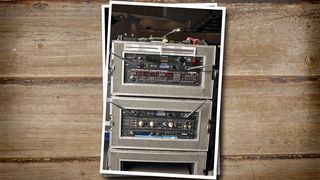 Chuck v Keef
You took part in the Hail! Hail! Rock 'N' Roll Chuck Berry birthday concert. What was it like working with Chuck?
"That was great, and I had a really good time. But Chuck was giving Keith Richards just the hardest time. Keith was there to pay homage to his hero, but the way Chuck acted was untrusting, especially as he knew Keith. But I think he really wanted to be on top of everything."
Given your admiration of people such as OV Wright and Al Green, working with Willie Mitchell on the Take Your Shoes Off album must have been a big thrill?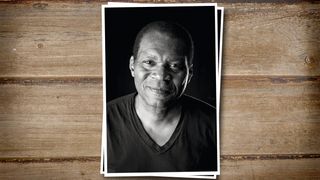 1-2 -345
Your style is one of the most instantly recognisable in the blues arena. You started out on a Gibson ES-345 on the Who's Been Talkin' album. Changing to a Strat must have required a whole different technique?
"I actually started out using a Gibson SG Standard, then because I wanted to get those BB King sounds, I put that down and played a 345. That gave me a real deep sound at that point; the 345 was too heavy on the bass end, too bright at the high end.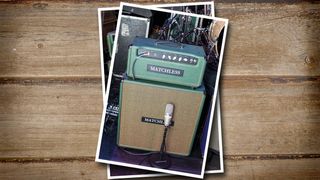 Matchless tone
For a long time, you used Fender amps and then you switched over to Matchless setups. How did that come about?
"We were doing a show in Hollywood opening up for Bonnie Raitt, and I had the chance to try out her guitar player's setup; I played down by the bridge and the sound through the Matchless just flipped me out.