Matt Skiba discusses Blink-182, Jags and Sekrets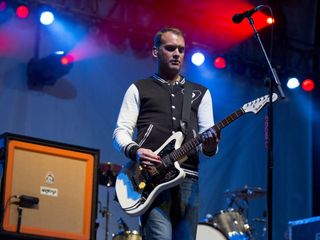 Introduction
Tours with Alkaline Trio, a new solo album and fronting pop-punk giants Blink-182. It's been a busy year for Matt Skiba, but the fun is just beginning...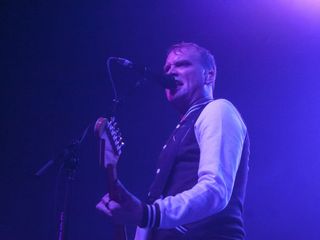 DeLonge gone
DeLonge has changed beyond recognition artistically in the last decade from pop-punk dork to an effects-loving, thoughtful Edge-lite, so the fact that he no longer shared the band's ethos came as little surprise. Neither did Skiba's reaction when he was asked to fill in for a pair of Blink club shows and a bill-topping slot at the Musink festival.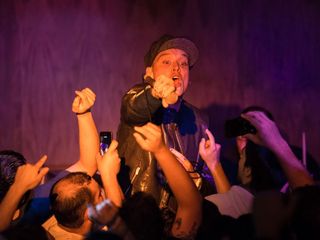 Fandom-ination
The hard work paid off: the Skiba-led Blink was met with an overwhelmingly positive response, with many fans pleased to see him smash such a huge gig out of the park.
"If the reaction had been negative that would have been terrible," he admits. "Having the support of both Blink and Alkaline Trio fans has been massive for me. It means everything to me."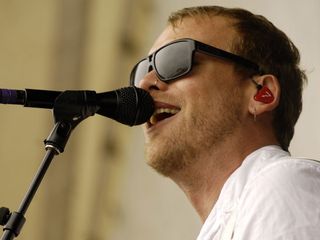 Trio vs trio
"With Alkaline Trio, we are who we are," he says. "We never really feel too confined, but when we get together, there is an Alkaline Trio sound and when I go off and do something on my own, there is an element of freedom that I don't have with the Trio.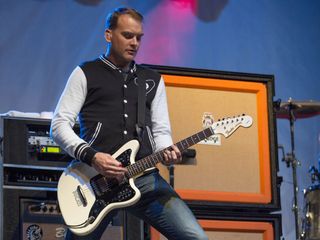 Feline this
Matt's played Les Pauls and strats over the years, and even has his own Fender Malibu signature acoustic for unplugged gigs, but he's firmly a Jag man.