How To Rod N' Roll...
If Hayseed Dixie gave up drinkin', cheatin' and killin' and took up fishin' THIS is what they might sound like...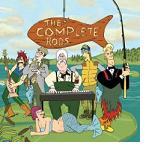 The Complete Rods is a hilarious cheese-filled tribute to the oldest passtime of all - Man Vs Fish!


Check out the tasty country slide licks on 'Larry'!