Guthrie Govan on The Aristocrats' new album Tres Caballeros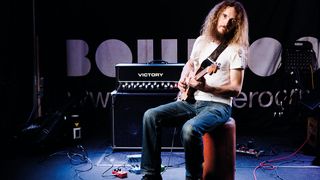 Introduction
In June this year, Guthrie Govan's super trio The Aristocrats released their highly anticipated third album - and what an album it turned out to be.
Tres Caballeros is a heady mix of musical styles, from all-out, balls to the wall fusion, to country twang in the flick of a pick, the record features the latest fret-melting extravaganza from custom Charvel-wielding guitar guru Guthrie Govan. With all those notes out there on the loose causing havoc among the guitar community, we had to bring him in for questioning.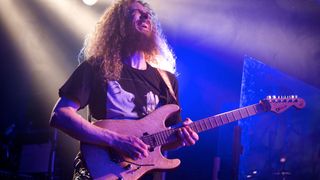 The power of three
All three of you write songs for The Aristocrats - how does the process work?
"Each of us is capable of recording a fairly detailed demo of how we think the tune should sound, and we all write with the whole band in mind, rather than focusing on our own instrument.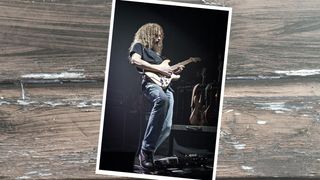 Building a solo
Do you think you've benefited as a musician and songwriter from playing with Bryan and Marco?
"Oh, absolutely. For a start, it feels liberating to know that there's really nothing I could write that those guys wouldn't be able to play. Also, the raw trio format has probably made me think differently about composition.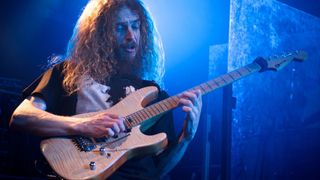 Imposing improv
Live, you prefer to improvise rather than play a written solo...
"I just like the idea of striving to create something unique every night. If every note in the set is predetermined, I sometimes find myself encountering a kind of ceiling in terms of how much the material is able to grow throughout a tour, and I do think that magic is much more likely to happen if you're willing to allow it to happen.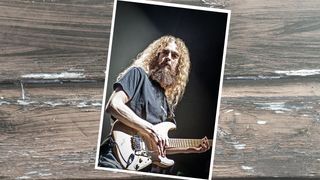 A good ear
Do you think you'd be the guitarist you are if the sheer volume of guitar-related learning resources was available at the time when you were learning?
"My technical development would almost certainly have been spared from a lot of dead ends and wheel-reinvention. I'm sure I would also have discovered a lot of new playing approaches much sooner.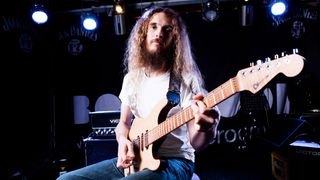 Shred dead?
What guitarists continue to inspire you?
"All the guitarists who ever did inspire me, pretty much. If I'm about to listen back to some album that I found inspiring in my formative years but I haven't checked out for a long time, there's always that slight worry that I might have grown out of whatever it was that initially appealed to me.