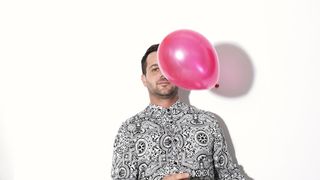 Alex Niggemann
Techno and house DJ, Alex Niggemann's first release came as a remix of Booka Shade's Darko in 2006. Since then he has not looked back with countless singles and remixes filling the back catalogue.
His first full-length release, Paranoid Funk appeared on Steve Bug's label, Poker Flat Recordings in 2012 and he is the latest name to appear on the renowned Balance series.
We pinned the Düsseldorf-born producer down to ask all about his latest release and to probe him for the 10 tracks that got him into the wonderful world of techno.
Tell us about how the Balance compilation came about?
"This CD was always something that I was hoping I would get the chance to do at some point of my career. After touring in Australia for more than five years and getting to know Tom from Balance, I was happy I was asked earlier this year, if I wanted do this. To be honest, doing it was a bit harder than expected.
"For me it was necessary to form a fluent mix that is building tension and doesn't just sound like a podcast with random tracks. It was important to create new passages between each song during the transition of two single tracks. Maybe even sounding like a new track. For me, a 'mixtape' was always about that.
"Trying to avoid obvious changes and create a fusion between songs, keeping the same mood, so the listener doesn't hear a new song coming in while listening, but realising after a few minutes that there was a change. You don't really have a track playing longer than three-four minutes on their own, but long lasting transitions between them. Finding the right tracks to reach that goal was another challenge also."
What approach did you take to choosing the tracks for the compilation?
"There are a lot of different factors being involved than just choosing tracks. You don't really know which tracks the label in the end will be able to license and sometimes when choosing tracks, that track maybe don't really fit into the mix at a certain time with a certain track that you imagined it to fit with. So when choosing my favorite tracks, I needed to be prepared to possibly replace them.
"I also didn't know how many and which tracks could fit in the final mix. So it is a bit like being a soccer manager. Making sure every position is covered double, being flexible and being able to react to certain changes, while still making the whole team work together best. I really liked the whole challenge and I'm very happy with the result."
Alex's Balance compilation is out now (11 November in North America), head on over to Amazon to get your copy now.
Click through our gallery to find out the 10 tracks that made him love techno...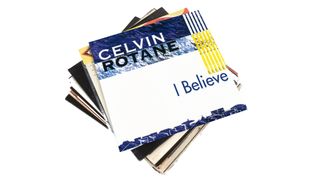 1. Celvin Rotane - I Believe
"This is a classic and the first record I remember hearing from my brother's room, when I was 11. I always bothered him to play it for me when coming into his room.
"A few years later, when I started using his turntables and records to practise playing myself - without him knowing - this track was used very often. It was also one of the first techno/house records I remember making it into the charts."
2. Emmanuel Top - Climax
"Emmanuel Top is the hero of my early raving ages. I loved his music that much, that I bought every single EP he released on Attack Records and I still have them for precious keeping.
"For me there's no one from that time, maybe even until today, who got more out of a 303 then him, without sounding the same all the time! It was hard for me to chose one track, but this one and 'Turkish Bazar' made me fall in love with 303 based techno/acid. Mastermind."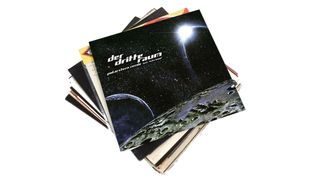 3. Der Dritte Raum - Hale Bopp
"Guess everyone has heard this track at least once, even if they're not a techno fan. This is one of those records that would make it into the techno Hall of Fame in my eyes.
"There are certain tracks, that will always be timeless and get plays and never get old or too commercial. Hale Bopp is one of them. I remember watching my first Loveparade on TV in 1998, when Carl Cox was playing this tune and seeing the reactions of 1 million people. Goosebumps"
4. Johannes Heil - Ein Traum
"Still today, I rate Johannes Heil is the best techno producer Germany has produced. This was the time, when I started buying own records.
"He produced several tunes for big acts of the industry, for example Sven Väths – 'Dein Schweiß', just to name one. Not to forget his different aliases like DJ Slip or Cryptik.
I'm actually really happy that guys like him or Heiko Laux have a revival now. Johannes didn't forget how things work and shows again that he's still ahead of a lot of artists these days."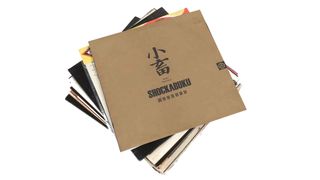 5. Thomas Krome - Shockabuku Volume 1
"The Shockabuku Series Volume 1 & 2 are probably one of my most played vinyl ever. Loopy, minimal techno at its best. Thomas Krome definitely has a place in my all time favorites record box.
"Him and Thomas P. Heckman made me love this style of minimal and looped techno so much. Good memories of illegal underground parties in cellars and destroyed warehouses come to my mind again, when listening now."
6. Jeff Mills - The Bells
"The master of the 909. No techno top ten for me can be without Jeff Mills. What Tupac is for rap, Elvis for rock 'n' roll, Jeff Mills is for techno.
"Since I can remember, nobody has ever wow'd me more when they're playing. That energy and certain style is untouchable in my eyes. So for sure I had to chose "The Bells" when it comes to the tracks that made me fall in love with techno. These drums and this weird melody on top reminds me of dark, sweaty nights which brought me so much fun and joy, that I wanted to produce music on my own."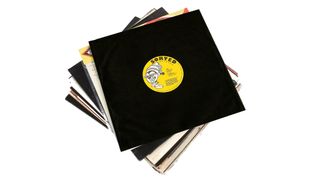 7. WINX - Don't Laugh
"Another of the classic tunes that probably all techno heads from my generation know and danced to and possibly had the same late night experiences in dark sweaty clubs, feeling weird, happy, lost in mind, body and music at the same time. This track created so many different feelings at once when dancing to it.
"This record is the first time I got in touch with Josh Wink's music, the teenage hero of my brother. (One of the records I started playing with.) So nice I got to meet and know him years later. He is one of the most humble and great personalities in this 'industry'. First time we met, I told him about my brother & he recorded a congratulations video for his wedding straight away."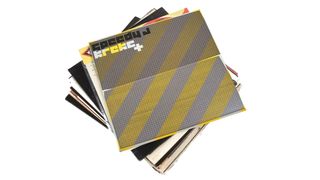 8. Speedy J - Krekc
"Can you see me dancing on this tune at 142 bpm? Yes, that was also part of my history. From 2000-2004 I was totally in love with that fast, driving techno ala Speedy J. This track was my personal hit in 2002. Drums, drums and percussion and maybe some high frequency sounds to add on top.
"I was always curious at that time to find out how music like this is created and what artists were thinking and feeling, when doing this record. At the stage where I am right now I know making records like this, being special and being remembered really takes high creativity and a genius knowing how to realise it."
9. Ben Sims - Manipulated (Adam Beyer Remix)
"There was not one night, when going to a club, that me and my friends hoped that the DJ wouldn't play this track. We were waiting like groupies and screaming when it got played. In times when there was no Shazam, TrackID or YouTube that had all techno tracks listed, it took us weeks to find out what the name of this track was.
"I remember me as a 16 year old guy standing in front of my record dealer singing this song and describing the drums, making myself act like an idiot until I finally had this record in my hand."
10. X-Press 2- Musik Express
"I remember when I bought this tune in Bangkok, when my dad, my brother and me took some time off in 2000, after my mum died a few months before. At that time the track was already a classic. It was also the point of changing from rough straight techno to more housey melodic stuff.
"Maybe no coincidence at that point of my life becoming more deep and melancholic. The great thing about this tune is, you can easily play it in a house and in a techno set. This was my favorite tune for many years and the tune I used to close a lot of sets with and perfect to say good bye at this point."