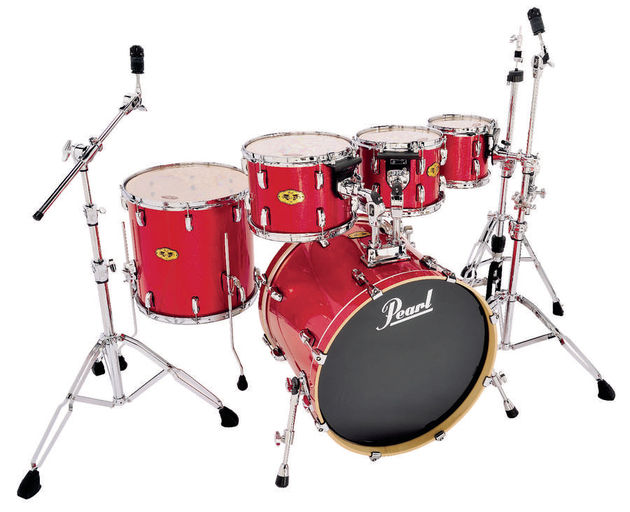 The Pearl Musical Instrument Company was founded in Tokyo by Katsumi Yanagisawa in 1952 and focused from the outset on percussion.
In 1966 Pearl launched its first pro kit, the President Series, and today its Taiwanese operation supplies almost the entire global market for Pearl drum kits and percussion. Pearl's current range spans entry level and professional kits and all are constructed using Pearl's SST system on the plies. Popular Pearl kits include the Reference pro drum line, which are made from blended maple, birch and mahogany, the handmade custom Masterworks range and the E-Pro Live electronic drumkit.
Drummers who play Pearl drums include Ben Johnson of Biffy Clyro and Daniel Erlandsson of Arch Enemy.