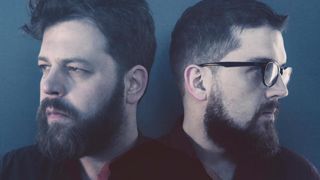 Kev Jones (Bear's Den)
The Rhythm Best in drums 2016 polls have received over 136,000 votes, and we're now ready to roll out the winners. The nominees were what we considered to be the drummers and gear that have excelled in 2016. Here, we present the best new drummers of 2016. First up we have Bear's Den drummer Kev Jones…
2016 highlight: The London duo have experienced an unbelievable year, culminating with a recent sold out gig at Brixton Academy. Their success is in no small part down to their stunning second album Red Earth & The Pouring Rain, released in July 2016. Kev's understated playing is underpinned by a killer, vintage drum sound that suits the music perfectly.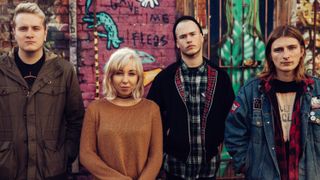 Oli Holbrook (Milk Teeth)
2016 highlight: This grungy punk rock trio from the south west of England made their mark with the release of their debut album Vile Child in January 2016. The band's sound reminds us of Hole crossed with Alice In Chains. Drummer Oli Holbrook brings a raw spirit to the drums and tracks like Brickwork and Brain Food are full of youthful energy.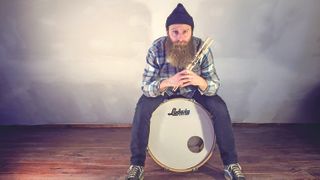 Jonathan Ulman (session)
2016 highlight: Jonathan has been building a real name for himself on the Boston session scene this year, performing regular shows in the city and beyond, as well as countless recording sessions. As well as his best new drummer nod here, Jonathan was also nominated for session musician of the year at the 2016 Boston Music Awards. Expect to hear more from this guy in years to come.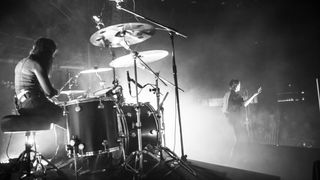 Fay Milton (Savages)
2016 highlight: Fay Milton is the metronomic powerhouse behind Savages with a love for vintage drums and a focus on keeping her playing to the point. Adore Life, the newest album from the visceral London rockers was released in January 2016, and is still one of our favourites of the year.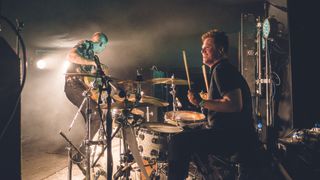 Gareth Grover (Frank Carter & The Rattlesnakes)
2016 highlight: When ex-Gallows frontman Frank Carter is on stage it's usually all about him, but with his new band Frank Carter & The Rattlesnakes, he's gone a teamed up with some seriously good musicians. Gareth Grover only joined the band in 2016, but he's already proven himself to be a technical dynamo, and we're looking forward to what he's laid down on forthcoming album Modern Ruin, out in 2017.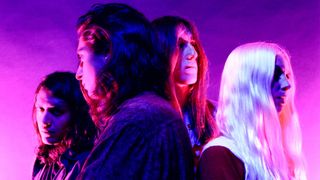 Joe Lazarus (Inheaven)
2016 highlight: The south London band wear their grunge and other 90's influences on their sleeves. Listen to newest song Treats and drummer Joe Lazarus could be mistaken for a young Dave Grohl with his tom-heavy fills and huge backbeat. We can't wait to see what they deliver on their debut album.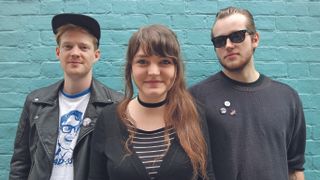 Luke Ellis (Muncie Girls)
2016 highlight: Not only is it refreshing to hear a new band with something to say, in particular we're referring to the political and social commentary of Muncie Girls frontwoman Lande Hekt, but the music is ace too. It recalls '90s indie and punk, and drummer Luke Ellis makes a real statement with his playing on debut album From Caplan To Belsize.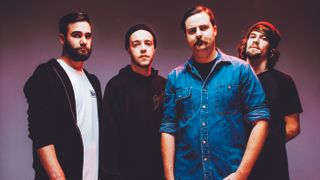 Liam Kearley (Black Peaks)
2016 highlight: One of the most gifted young bands to come out of the UK in 2016, Black Peaks blend prog rock and metal to produce their beautifully-crafted noise. Drummer Liam Kearley is arguably the most technically-proficient musician on this list and his playing on tracks like Saviour - from new album Statues - should be all the convincing you'll need.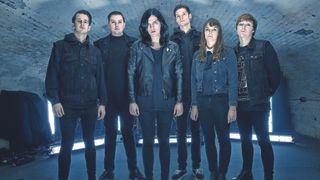 Dan Bratton (Creeper)
2016 highlight: The latest addition to the horror punk movement, this six-piece from Southampton have had a brilliant year, and drummer Dan Bratton powers the band from the back with his big fills and punk rock beats. Not heard them yet? Imagine AFI trick or treating with Alkaline Trio and you'll get pretty close. Or just put on latest EP The Stranger. Your call.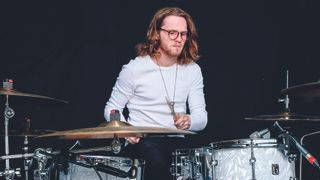 Joe Donovan (Blossoms)
2016 highlight: Blossoms have been tipped as ones to watch by most corners of the music industry in 2016, and for good reason. The Mancunian indie rockers have put their unique stamp on guitar music with tracks like Charlemagne, Getaway and At Most A Kiss. Joe Donavan grew up on a diet of Oasis and the Stone Roses, and that really shines through in his playing too.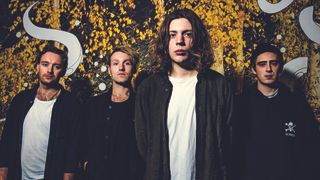 Winner: David 'Greenie' Green (Vant)
2016 highlight: Greenie may have been a fairly recent addition to British indie rockers Vant, but he's quickly made his mark both live and on recent releases including the rocking Karma Seeker EP. Before Vant, the Geordie powerhouse cut his teeth with a host of bands, setting him up perfectly for his latest gig and earning him the best new drummer title in the process!