Protection Racket announces new endorsees
Protection Racket have added a whopping 17 new endorsees to their roster of artists using their drum cases.

The new endorsees span the whole spectrum of genres including some of the best metal, rock, drum and bass, hip hop, Jazz and pop drummers on the music scene. The Protection Racket guys were able to personally meet several new artists at the recent UK Download festival including Chris Frazier (Whitesnake) and Jason Stutter (Chris Cornell) and Ray Luzier, pictured below.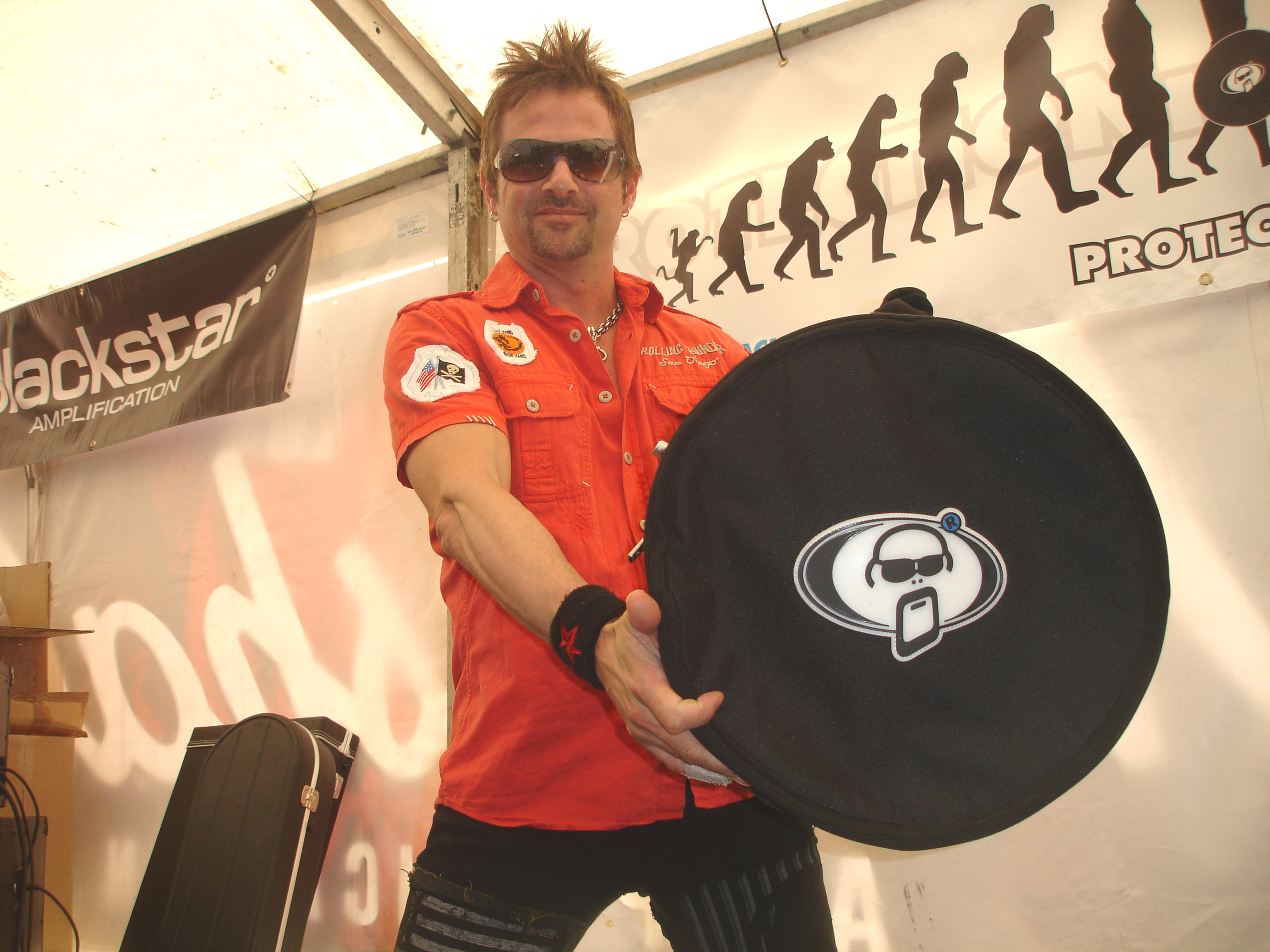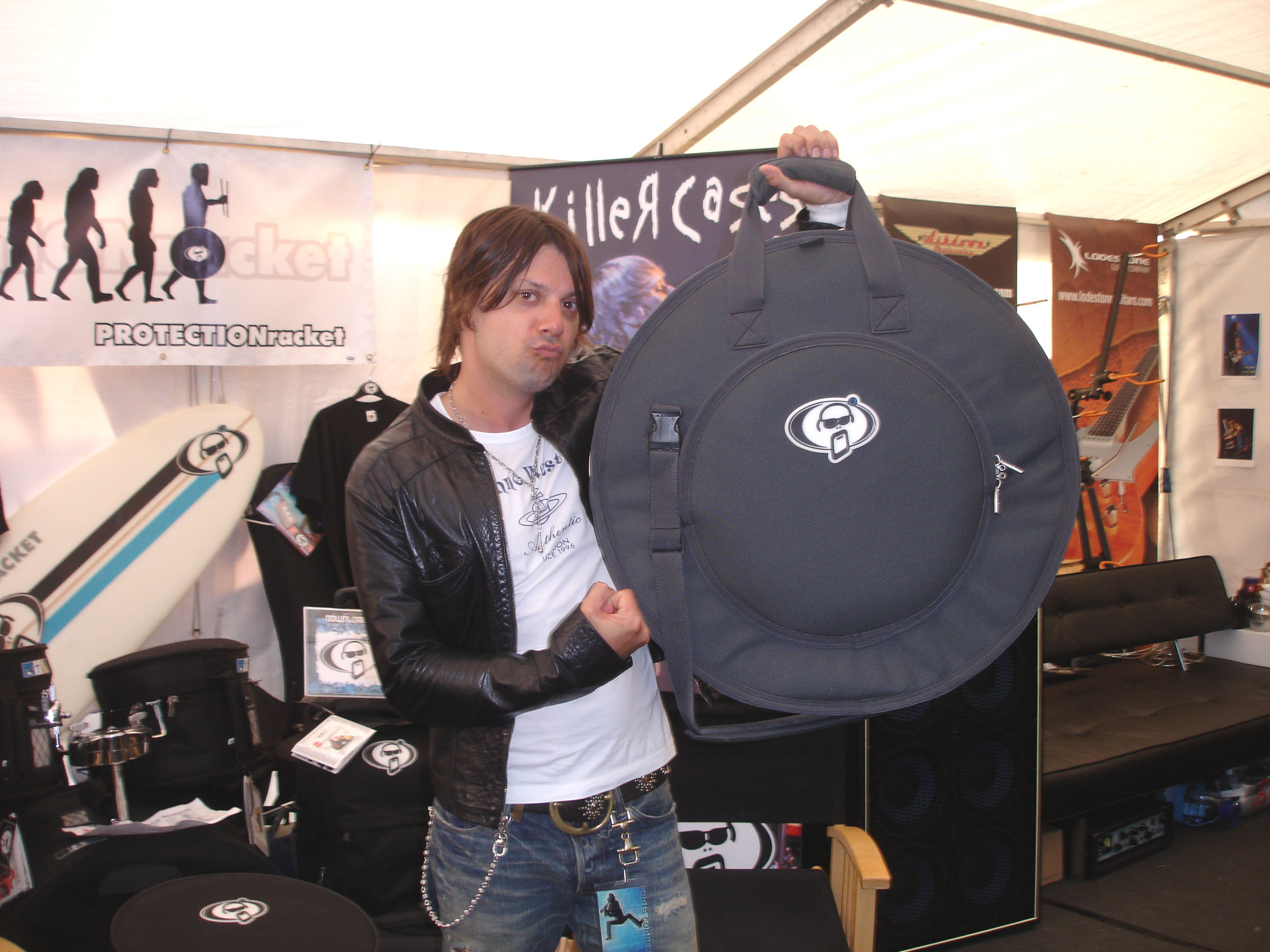 Chris Frazier Jason Sutter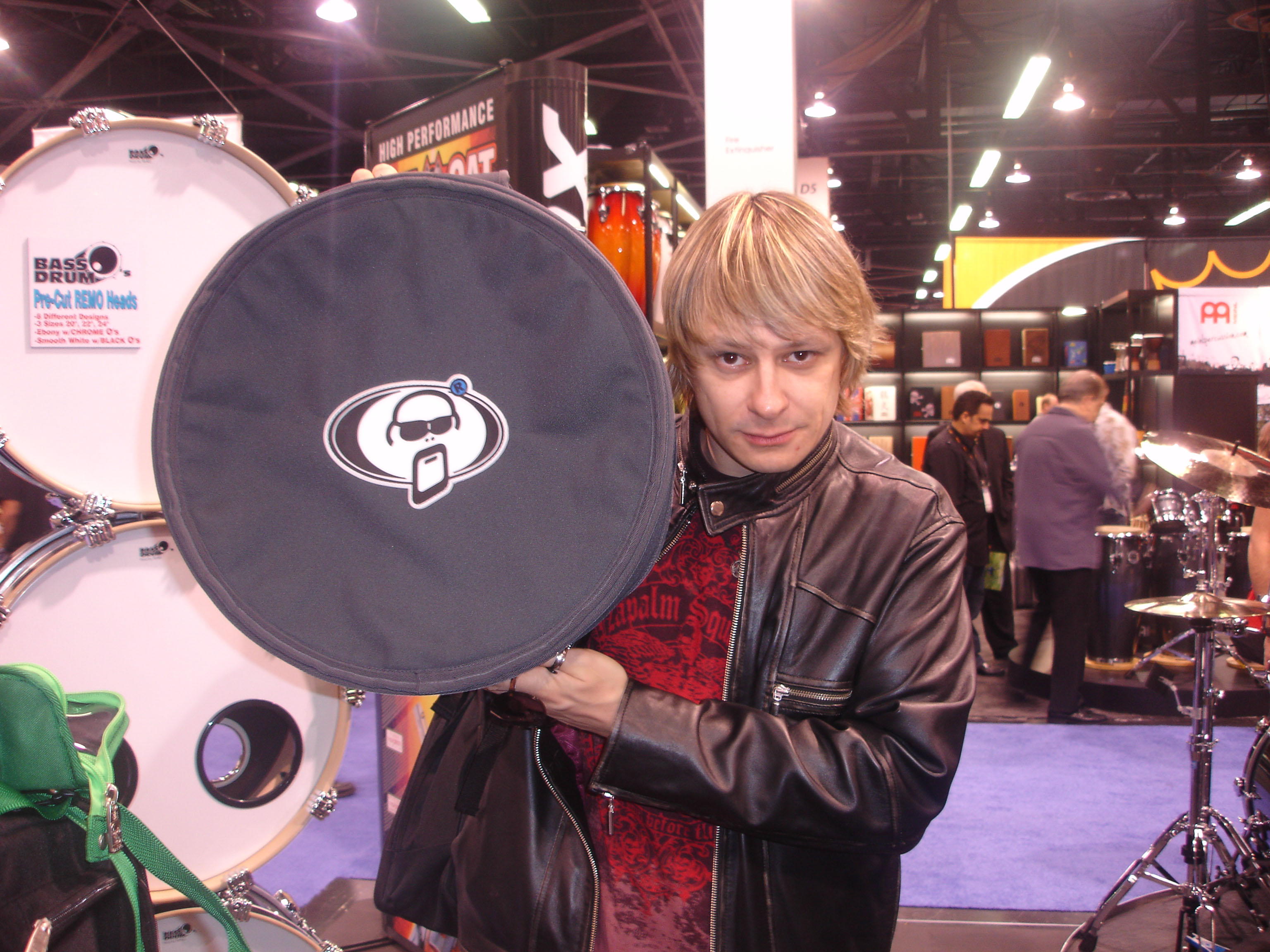 Ray Luzier

The full list of new endorsee's include:

Ray Luzier (Korn)
The Drumbassadors (Renee Creemers & Wim De Vries)
Joby Burgess (Powerplant)
Cindy Blackman (Independent)
Chris Frazier (Whitesnake)
Jason Stutter (Chris Cornell)
James Hester (Malakai)
Jason Carter (The Pixies/Frank Black)
Mark Pusey (Independent)
Ryan Richards (Funeral for a Friend)
Toby White Chambers (Auction for the Promise Club)
Cassell The Beatmaker (The Streets)
David Ruffy (Edwyn Collins)
Geoff Lea (Animal Kingdom)
Will Fry (Independent)
Kaz Hussein (Independent)
Bryan Hargreaves (Heather Small)