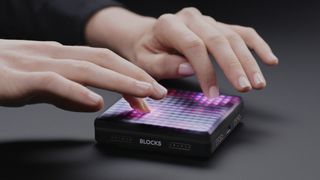 In 2017, there are more MIDI controllers and sequencers on the market than ever before. You'll find keyboards, pads, and other devices that look more like they belong in a sci-fi show than a studio.
We drew up a list of the most high-profile controller and sequencer releases of the yea and asked you to vote for your favourite. The results of our poll are now in, so let's start the countdown...
The MusicRadar Best in music tech awards 2017 are brought to you in association with Softube - Tools for the Audio Professional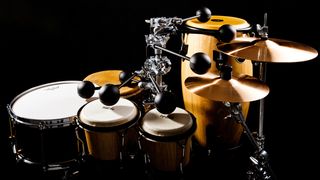 Polyend Perc Pro
We said: "Perc Pro is straightforward to set up, can handle most 'human' drumming tasks, and also delivers a hefty dose of creativity to your music-making life."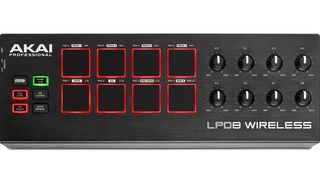 Akai LPD8
We said: The LPD8 Wireless is very compact and portable, though thicker than the wired model to accommodate the battery compartment (three AAs). It's also USB-powered and features eight MPC-style orange/green-backlit pads (now with two banks for 16 sounds). These feel surprisingly nice under the fingers (better than some competitors' more expensive offerings, even), and there are eight assignable knobs for easily controlling DAW parameters."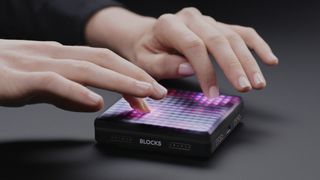 ROLI Lightpad Block M
We said: "The Lightpad Block M includes 'microkeywaves', which were inspired by the keywaves on the Seaboard and promise more tactile feedback. 225 of these sit on the redesigned silicone layer, which enhances the pressure-sensitive control experience in comparison to the original Lightpad. The 'M' model is also 50% brighter, with a higher contrast display and a richer range of colour definition."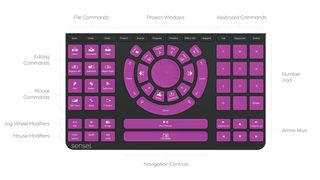 Sensel Morph
We said: "Morph is a pressure-sensitive, multitouch input device. Nothing unusual about that, you might think, but the Big Idea here is that the control surface is completely customisable, so you can turn it into anything you like."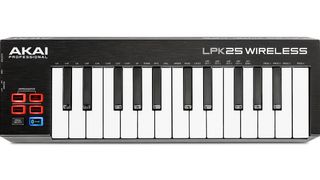 Akai LPK25 Wireless
We said: "If you're looking for a reasonably-priced, portable, battery-powerable Bluetooth MIDI keyboard controller, the LPK25 comes highly recommended."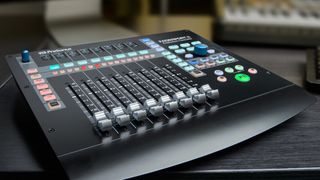 PreSonus FaderPort 8
We said: "Equipped, as you might expect, with eight faders, FaderPort 8 is designed to be used in tandem with your keyboard and mouse and speed up your DAW workflow. The 100mm faders are touch-sensitive and motorised, and you also get 57 buttons that cover 78 functions."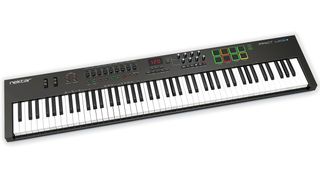 Nektar Impact LX88+
We said: "The LX88+ combines a pretty good keyboard with extensive DAW integration, and is about as good as you'll get at this price point."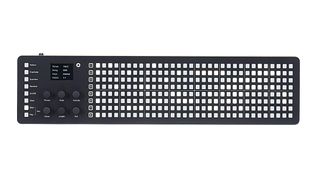 We said: "Seq provides an engaging, and tactile, solution to a specific sequencing need in an attractive package. If your pockets can take the strain, then it's well worth a look."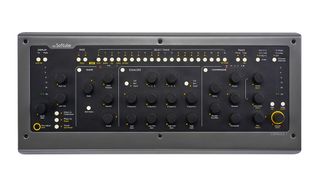 Softube Console 1 MkII
We said: "A far more affordable price point and bigger range of compatible tools make Console 1mkII look like an appealing proposition."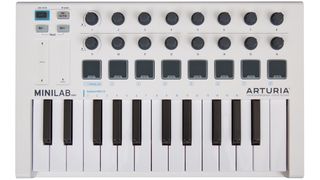 Arturia MiniLab MkII
We said: "MiniLab MkII places less emphasis on bundled software than its predecessor but improves the hardware beyond its already high standard. We love it!"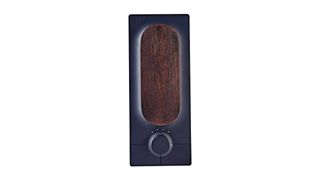 Expressive E Touche
We said: "Touché is both addictive and inspiring to use and adds a new dimension of expressive control to both software and hardware devices."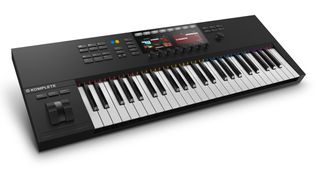 Native Instruments Komplete Kontrol Mk2
We said: "Komplete Kontrol MkII brings a whole sonic universe under your fingertips like never before, with much deeper DAW integration too."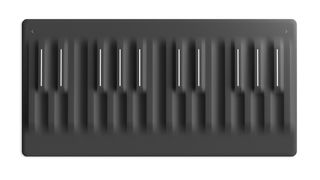 ROLI Seaboard Block
We said: "A unique and high-quality MPE-capable, expandable, two-octave controller that comes at a price that makes Seaboards more generally accessible."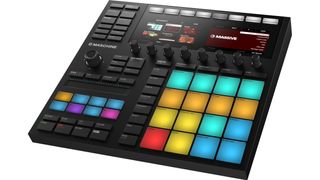 Winner: Native Instruments Maschine mk3
We said: "Maschine Mk3 takes the essence of Maschine Studio, adds an audio interface and touchstrip, and packs it all into the optimal form factor for stage and studio. Ultimately, Maschine Mk3 is the best controller for NI's groove workstation yet."