The 9 best new MIDI controllers and sequencers of 2018
9. Analogue Solutions Generator
The Future Music/Computer Music/MusicRadar Best in music tech 2018 polls received thousands of votes, and we're now ready to roll out the winners. The nominees were what we considered to be the personalities and gear that have excelled in 2018. Here, we present the best new MIDI controllers and sequencers of 2018. First up we have the Analogue Solutions Generator...
We say: Generator goes quite a bit further than many similar units. Great for experimenting with intricate sequencing and modulation.
Read the review: Analogue Solutions Generator review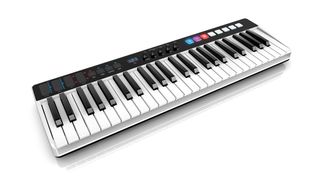 8. IK Multimedia iRig Keys I/O 49
7. Nektar Pacer
We say: A highly configurable control surface which leaves your hands free, for guitar-centric studio musicians and live electronics artists alike.
Read the review: Nektar Pacer review
6. Arturia Keylab Essential 49
We say: Robust build quality, fantastic Arturia Analog Lab integration and a decent software bundle make for a real winning combination.
Read the review: Arturia Keylab Essential 49 review
5. Akai FL Fire
We say: At its heart, Fire has a 4x16 velocity-sensitive RGB pad matrix, allowing you to input patterns on the Step Sequencer or switch over to Performance Mode for live playing, recording of notes and launching patterns.
4. Native Instruments Machine Mikro Mk3
3. Arturia Keylab MkII 49
We say: The KeyLab can operate in three different modes: DAW mode gives you control over your recording software; Analog Lab mode lets you control parameters in the Analog Lab 3 software; and User mode lets you customise the hardware to control whatever you want.
2. Native Instruments A series keyboards
Winner: Novation SL Mk III
We say: Well-designed and versatile. For those who work with both hardware and software, this may be the best studio centrepiece on the market.
Read the review: Novation SL Mk III review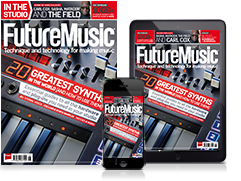 All-access artist interviews, in-depth gear reviews, essential production tutorials and much more.
Get the latest issue now!