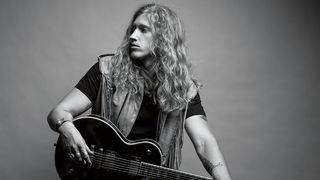 8. Jared James Nichols
After receiving over 50,000 votes across 11 categories, this year's Total Guitar readers' polls were fiercely competitive. Now, the results have been tallied, and we're ready to announce what you voted the finest gear and guitarists of 2015.
The new blood was flowing this year, with everything from blues to alt-rock and metal getting a swift kick up the backside from these upstarts. Here's you picked as your future stars, starting with…
Jared James Nichols
Any man who plays a Les Paul fitted with a single P-90 is all right by us. It's the mark of a guitarist that values filth, frayed edges and the simple pleasure of a fuzzed-up riff played right, and that, dear friends, is exactly what blues-rocker Jared James Nichols is. Hooray for him.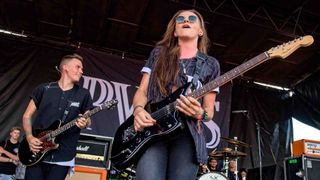 7. Alex Babinski/Lyndsey Gunnulfsen (PVRIS)
Yes, PVRIS have a silly name, but their super-slick sound is anything but – Babinski and Gunnulfsen's sound is atmospheric, layered, and tinged with everything from electro to post-hardcore.
This is precision-tooled 21st-century rock for people who don't care about genre labels. A rising force to be reckoned with.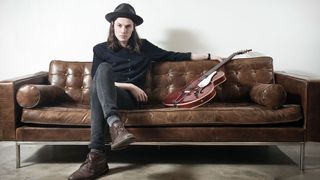 6. James Bay
Besides his silky smooth vocals and even smoother hats, issue 274's cover star has serious taste - check out that cherry red Epiphone Century, not to mention the man's surprisingly dextrous chops.
Beneath that unassuming exterior lurks a monster blues player.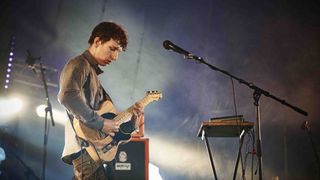 5. Henry Kohen (Mylets)
One of those annoyingly talented musicians who can seemingly play three instruments at the same time, Henry Kohen is the real deal: a looping, poly-rhythmical, pedal-loving wizard who's also pretty fly with the ol' fretboard.
Oh, and he's ridiculously young to boot, so this is only the beginning for Mylets.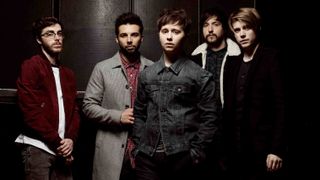 4. Joe Langridge-Brown / Dom Craik (Nothing But Thieves)
Southend-On-Sea's finest had a big 2015. Anthemic single Itch made its way onto the BBC Radio One playlist (no small matter in the UK), and they supported Muse in front of a whole mess of people.
Muse are an apt comparison, actually - Langridge-Brown and Craik have an ear for a crunchingly melodic riff, and both clearly like a well-equipped pedalboard. Big things beckon.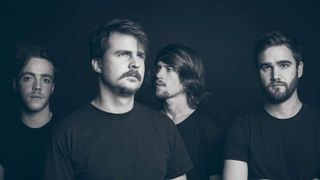 3. Joe Gosney (Black Peaks)
Joe Gosney - and Black Peaks in general - generate an awful lot of noise from a simple setup.
Technically gifted and as adept with a thunderous, jaw-breaking riff as he is with a clean-picked arpeggio, Gosney is, for our money, one of the most versatile of the current crop of newcomers.Catch Black Peaks in a tiny, sweaty club while you still can.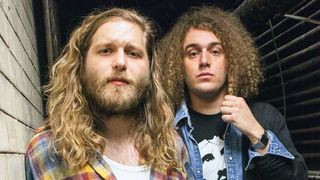 2. Thom Edward (God Damn)
It depresses TG something chronic that the '90s are now a retro touchpoint. Thom Edward is a genetic splicing all the best grunge and alt-oriented guitarists of that surely-it-was-only-yesterday decade, and as a result, spews out titanic, swirling parts that will swallow you whole. Embrace the heaviness.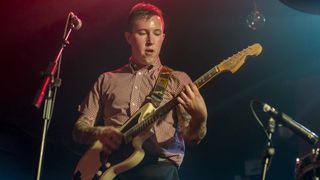 1. Laurie Vincent (Slaves)
The Hunter is, quite possibly, the best riff of the year. Simple, menacing, addictive, it handily encapsulates everything you need to know about Slaves.
They're young and angry and all that, which is good to see in such a colossally crappy time to be alive, but more importantly, Laurie Vincent can really play.