7. Motas-6
The Future Music/Computer Music/MusicRadar Best in music tech 2018 polls received thousands of votes, and we're now ready to roll out the winners. The nominees were what we considered to be the personalities and gear that have excelled in 2018. Here, we present the best new high-end hardware synths of 2018. First up we have the Motas-6...
We say: The Motas-6 is neither cheap nor immediately intuitive, but it is extremely powerful and boasts some very interesting features.
Read the review: Motas-6 review
6. Yamaha MODX
We say: Essentially the MODX combines the best bits of the Montage/Motif/DX engines, for a great price! Hard to argue with!
Read the review: Yamaha MODX review
5. Waldorf Quantum
We say: A stunning piece of hybrid synth design - the Quantum has set a new benchmark in terms of features, interface and sonics.
Read the review: Waldorf Quantum review
4. Korg Prologue
We say: Despite a few omissions, the Prologue sounds inspiring. Unique analogue character, layered with VPM sounds and effects. Magical!
Read the review: Korg Prologue review
3. Moog Grandmother
We say: Not a complete all-rounder, but this is a fine semi-modular synth with genuine Moog pedigree. You might just consider selling your grandmother to get one...
Read the review: Moog Grandmother review
2. Sequential Prophet X
We say: The Prophet X is a fresh and inspiring hybrid synth that encourages you to explore sound-making in new ways, with unique results.
Read the review: Sequential Prophet X review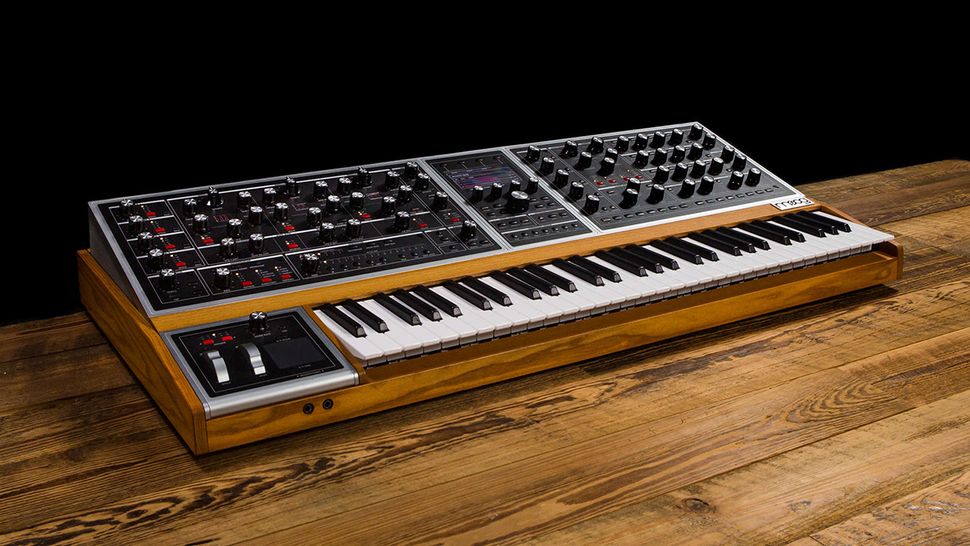 Winner: Moog One
We say: Any Moog synth launch is greeted with excitement, but when it's the company's first polysynth in more than three decades, it's a particular big deal.
The Moog One is described as an "analogue dream synth", and boasts what Moog is said to be calling the most advanced architecture ever for one of its instruments.