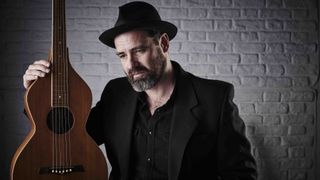 16. Martin Harley
The MusicRadar/Total Guitar Best in guitars 2017 polls have received over 136,000 votes, and we're now ready to roll out the winners. The nominees were what we considered to be the guitarists and guitar gear that have excelled in 2017. Here, we present the best new acoustic guitarists of 2017. First up we have Martin Harley...
2017 highlight: Joining forces with US bassist Daniel Kimbro yielded the Weissenborn slide ace's most accomplished, well-rounded album yet in Static In The Wires. For a masterclass in contemporary slide playing rooted in the classics, look no further.
The MusicRadar Best in guitars awards are brought to you in association with Allianz Musical Insurance - the UK's Number 1 Specialist Instrument Insurer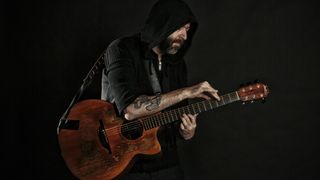 15. Jon Gomm
2017 highlight: 2017 saw yet more touring from the UK's percussive maestro, as he road-tests new material for the long-awaited follow-up to genre-redefining 2013 album Secrets Nobody Keeps. We can't wait.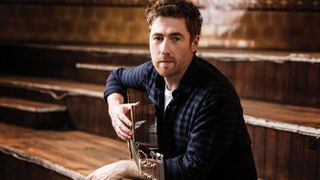 14. Jamie Lawson
2017 highlight: The first artist to be signed to Ed Sheeran's Gingerbread Man Records, Lawson dropped his second album, Happy Accidents, this year, which was typically chock full of catchy chord progressions, bolstered by synths, pianos, strings and horns.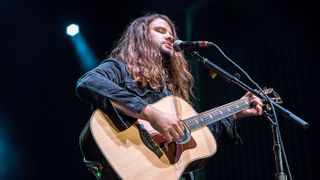 13. Brent Cobb
2017 highlight: One of the hottest songwriters in Nashville right now, Georgia-raised wunderkind Brent Cobb has worked with the likes of Chris Stapleton, Jason Isbell and Rival Sons, but his latest album, Shine On Rainy Day, is perhaps his greatest work so far. He spent 2017 touring the hell out of it.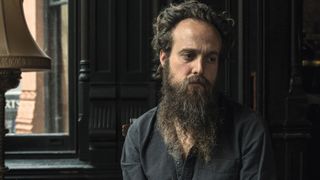 12. Iron & Wine
2017 highlight: Sam Bain's sixth effort, Beast Epic, dropped this year - it's another round of intricate fingerpicked folk from the South Carolina native, but it's the confident execution that makes it such a winner.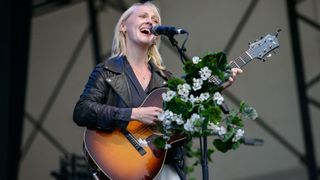 11. Laura Marling
2017 highlight: After flirtations with electric on 2015's Short Movie, Laura returned to more familiar acoustic territory with Semper Femina. As always, the singer-songwriter's cyclical fingerpicking underpins her exquisite melodies - so much so, the album netted her a Grammy nomination for best folk album.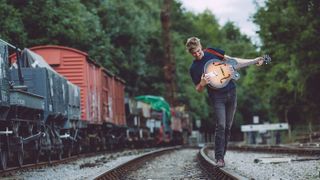 10. George Ezra
2017 highlight: The deepest baritone in Hertfordshire followed up his massive-selling debut with similarly enormous single Don't Matter Now, taken from the former BIMM student's forthcoming follow-up, which serves up a more acoustic take on the singer-songwriter's feelgood stylings.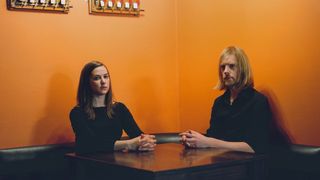 9. Ben Walker
2017 highlight: 2015's BBC Radio 2 Folk Awards winners, Josienne Clarke and Ben Walker spent much of this year touring in support of Overnight, the duo's fourth album. Led by Josienne's pastoral vocals, Ben Walker's playing incorporates a host of classical and trad influences. Gigs with folk luminary Richard Thompson have furthered their already stellar reputation.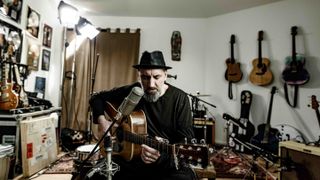 8. Fink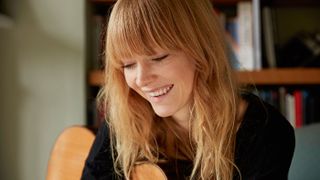 7. Lucy Rose
2017 highlight: The Warwickshire singer-songwriter had a hell of a comeback this year. Following travels in Latin America with just a guitar and a backpack, Rose felt her passion for make music reaffirmed, releasing Something's Changing, an instantly classic-sounding singer-songwriter record in the vein of heroes Carol King and Jeff Buckley.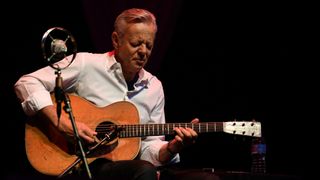 6. Tommy Emmanuel
2017 highlight: The Chet Akins-honoured Certified Guitar Player teamed up with bluegrass mandolin supremo David Grisman for collaborative effort, Pickin', and spent this year working with a host of stars for forthcoming Accomplice One, including the likes of Jason Isbell, JD Simo and the mighty Mark Knopfler. That's all besides performing at Joe Satriani's G4 camp, not to mention multiple tours. Phewph.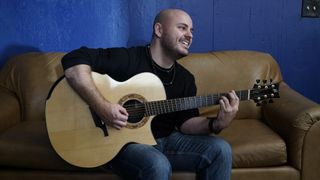 5. Andy McKee
2017 highlight: It's been 11 years since Andy McKee went viral, but the percussive, alternate-tuning whiz still continues to amaze. 2018 saw Andy pay tribute to hero Michael Hedges as well as tour with Tommy Emmanuel.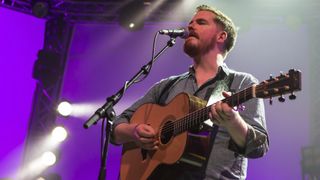 4. John Smith
2017 highlight: As he demonstrated with a flawless Total Guitar live session back in September, John Smith is one of British folk's great talents. A dab hand at both flat- and fingerpicking, John released fifth album, Headlong, this year – for anyone keen on John Martyn or Ben Howard, it's well worth investigating.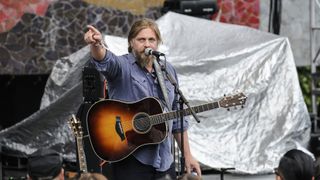 3. Jake Smith (The White Buffalo)
2017 highlight: One of the finest Americana artists to emerge in recent years, Mr Smith crafts incredible character studies with his lyrical musings, but it's the way in which it spars with delicate, deft fingerpicking that makes The White Buffalo such a rare breed. Darkest Darks, Lightest Lights showcased a wilder side to the elusive beast.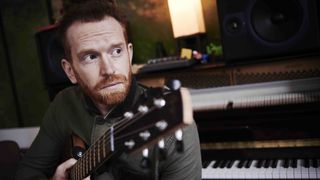 2. Newton Faulkner
2017 highlight: The irrepressible Sam Newton Battenberg Faulkner came back with a bang this year courtesy of Hit The Ground Running, following a run performing in Green Day's American Idiot musical in the UK. His latest work features a big, layered production, but there are still plenty of acoustic highlights to be heard, including the tricksy triplets in Been Here Before.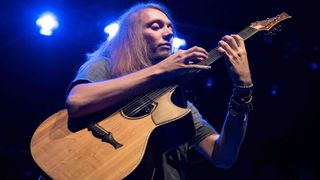 WINNER: Mike Dawes
2017 highlight: Mike damn near broke the internet with his sensational one-guitar cover of Metallica anthem One, showcasing his ingenious approach to percussive guitar, but it was new album Era that really sealed the deal. Full of inventive, hooky playing, aided by a host of effects pedals, Dawes shook up the acoustic arena this year, and is a well-deserved winner here.