10. Sound Devices MixPre-3M
The Future Music/Computer Music/MusicRadar Best in music tech 2018 polls received thousands of votes, and we're now ready to roll out the winners. The nominees were what we considered to be the personalities and gear that have excelled in 2018. Here, we present the best new audio interfaces of 2018. First up we have the Sound Devices MixPre-3M...
We say: The 3M model features the same 12-track (up to 96kHz/24-bit) recording capabilities as the 10M, but with fewer inputs for simultaneous recording. Other key features of the M-Series include; overdub, track laying, punch in/out, bounce, reverb, vocal air, and metronome.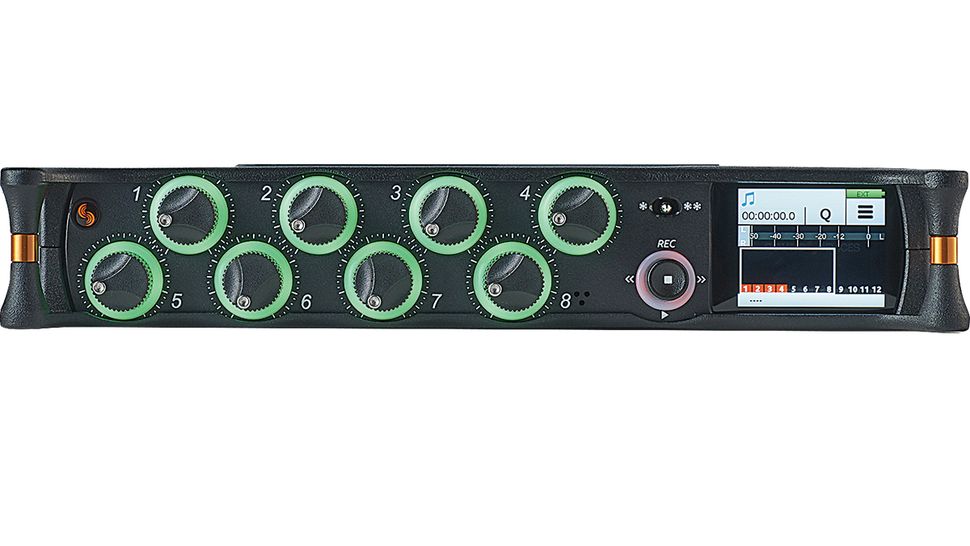 9. Sound Devices MixPre-10M
We say: The MixPre-10M delivers an impressive combo of functionality and portability that will appeal to both location recordists and studio-based producers.
Read the review: Sound Devices MixPre-10M review
8. M-Audio 8X4
We say: With four XLR/1/4-inch TRS combo inputs, two 1/4-inch line inputs and two 1/4-inch instrument inputs, you have scope to record pretty much anything you want.
7. Steinberg UR-RT2
We say: Costing almost double the price of the non-Neve version, this small format audio interface boasts a stellar sonic pedigree.
Read the review: Steinberg UR-RT2 review
6. Steinberg UR-RT4
We say: Really flies when coupled with Cubase, but those Rupert Neve transformers add a great twist, whichever DAW you use.
Read the review: Steinberg UR-RT4 review
5. Universal Audio Arrow
We say: More than just a cut-down Apollo, Arrow's bus-powering and form factor make it a genuinely mobile UAD-2/Unison interface.
Read the review: Universal Audio Arrow review
4. Audient iD44
We say: Four high quality analogue microphone pres, oodles of digital expansion capability, monitoring options aplenty... There's a lot to like.
Read the review: Audient iD44 review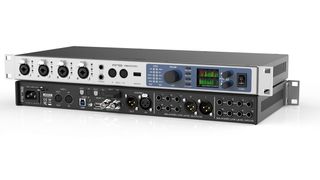 3. RME Fireface UFX+
We say: Multiple analogue and digital sources in one incredibly flexible, high-quality device.
Read the review: RME Fireface UFX+ review
2. Focusrite Clarett 4Pre USB
We say: The addition of USB to the Clarett range brings these high spec'd yet reasonably priced interfaces to a wider audience.
Read the review: Focusrite Clarett 4Pre USB review
Winner: Universal Audio Apollo X
We say: Sound quality is improved with the inclusion of new A/D and D/A converters, while the HEXA Core UAD plugin processing is said to provide 50% more DSP for running UAD Powered Plug-Ins in real time. Universal Audio's Unison technology, meanwhile, enables you to record through all manner of preamp emulations at near zero latency.