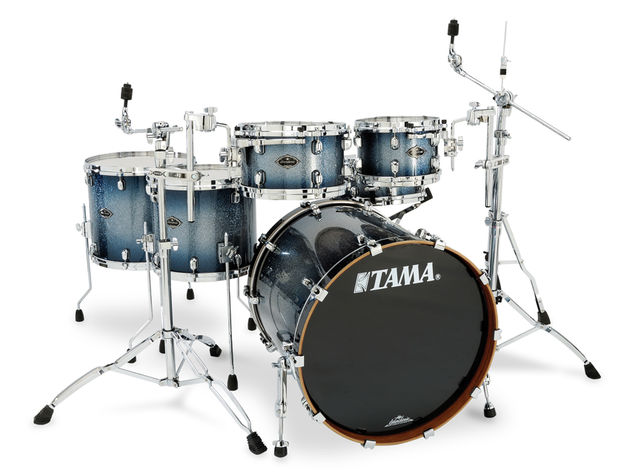 Sturdy construction and landmark hardware innovations have helped put the Tama brand of drums on the global map.
Tama pioneered the use of heavy duty hardware and drum mounting systems. They also created Power Glide pedals, which had a chain drive and caused the pedal to beat faster towards the end of the pedal stroke. Another development in the 70s was Octobans, unique tubular drums that vary in pitch dependant on the shell lengths. Tama snares were unique because they featured a cast bell brass shell.
High end Tama kits include the Starclassic and Superstar lines, and Tama boasts high profile endorsers such as Lars Ulrich and Simon Phillips.