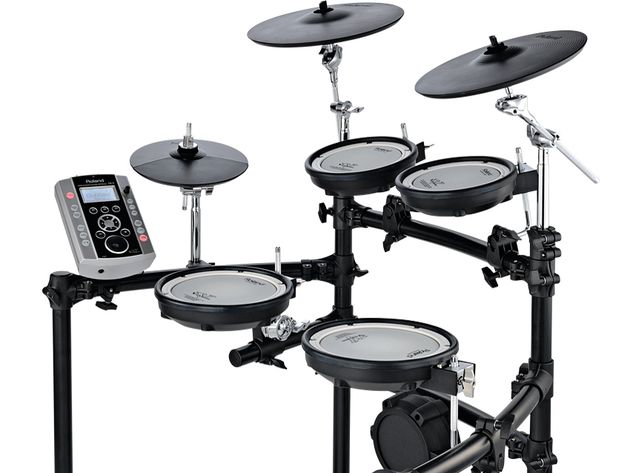 Roland has been one of the companies at the forefront of producing electronic drum kits with a sound and playing experience that is nearly indistinguishable from that of an acoustic kit.
Roland first began creating electronic drums back in the 80s, manufacturing electronic drum triggers such as the Roland Octopad. But it was the launch of the V-drum series in 1997 that really established the company as a significant player in the electronic drums market.
V-drums incorporate silent mesh-head drum triggers that realistically reproduce the natural sound and feel of acoustic drums. These mesh-head types integrate a playable rim, which has its own electronic sensors to add realism while playing. Major name players of Roland V-Drums include Travis Barker, Stephen Morris of New Order, Neil Peart of Rush, and Larry Mullen Jr of U2.