A Club Track's Frequency Map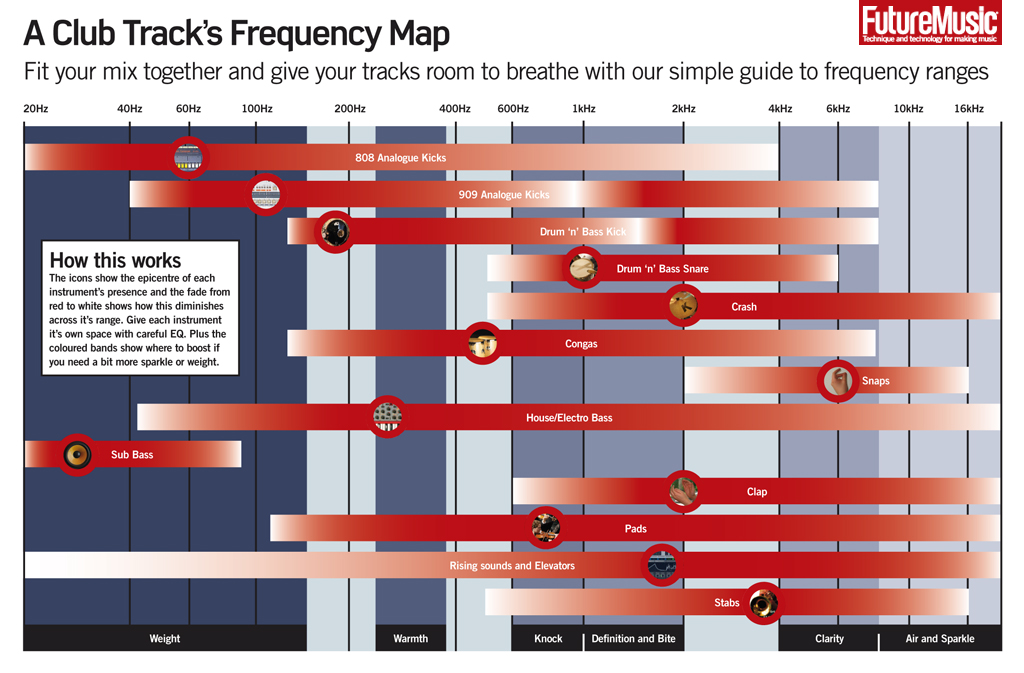 After seeing Funkagenda had it taped to his studio desk, we've had many requests for the frequency map we featured in FM206 again. So, here it is uploaded for your download pleasure (click for full resolution). Use it as your wallpaper so you'll always have refrence when balancing up those club bangers!
More synth and gear pr0n wallpapers coming soon - watch this space!