Gibson Unveils Dark Fire: The Latest Robot Axe!
Gibson
has revealed it's latest and most mysterious guitar yet -
Dark Fire
...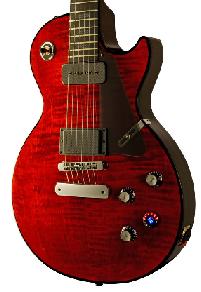 Billed as a "marriage between Chameleon Tone Technology and Second-Generation Robot Guitar Technology", the guitar has the ability to switch tunings in less than a second.


Gibson ambiguously states of the futuristic new axe: "never before has one guitar been able to produce every imaginable guitar sound..."


But just what in the name of Lester Polfus is 'Chameleon Tone Technology'? For a full report visit MusicRadar.com