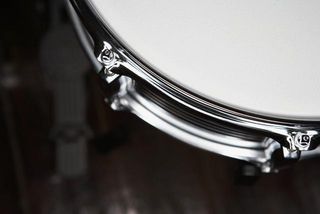 © Ray McMahon/Corbis
Last month we witnessed a jaw-dropping day of drumming at the MikeDolbear.com Young Drummer Of The Year. We told you that winner Stephen Asamoah-Duah was incredible, and now you can see for yourself.

Take a look at the video below to see Stephen's solo and two band performances. We were incredibly impressed and so were the panel of star judges.
For more on the competition, including an interview with Stephen, pick up the brand new issue of Rhythm.