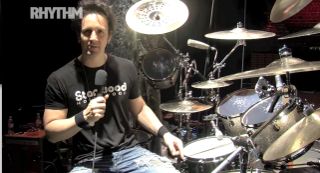 Alice Cooper drummer Glen Sobel blasted his way into the UK last month as the Coop put on a series of Halloween-themed shows.
We braved the scares and got a close-up look at Glen's set-up. Check out the clip below to get a nose around his Mapex/Sabian set-up.
For more of the latest drumming videos, including kit tours, interviews and product previews, head to Rhythm's YouTube channel.