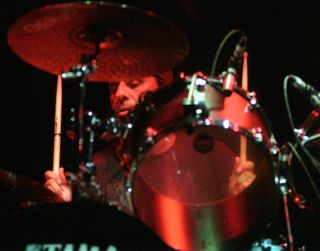 © Contographer/Corbis
Here's how you start a Monday morning - with a nice hefty dose of Slayer.
Check below to see Dave Lombardo ripping through the thrash legend's opener at their recent Big Four Yankee Stadium show.
As it's Monday, enjoy a second helping from Lombardo .The clip below is from his recent New York drum clinic.