V-Drums demos are coming to your town!
Craig Blundell
(as featured in the November issue of Rhythm on sale 28 October) and Will Morris,
Roland
UK's V-Drum demonstrators and busy session musicians, will be putting the V-Drums range through its paces in a series of in store demo sessions from tomorrow and well into November at a range of shows and stores around the country.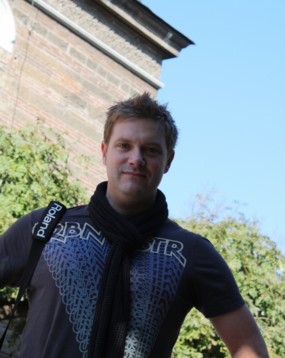 Mixing great playing and tips with one-to-one tuition they will be providing invaluable advice on using electronic kits in a modern context.
See below for the full list of dates:
• Will Morris at:
Harrods Ltd
, 87-135 Brompton Road, Knightsbridge, London, SW1X 7XL
25/10/08 from 10.30am to 8pm
Contact Store – 020 7730 1234
• Craig Blundell at:
Wembley Drum Centre
, Unit 8, Metro Trading Centre, Fifth Way, Wembley, Middlesex, HA9 0YJ
25/10/08 from 10.30am to 6pm
Contact Store – 0208 795 4001
• Craig Blundell at:
Stuff Live
, ExCel London, One Western Gateway, Royal Victoria Dock, London, E16 1XL
31/10/08 to 02/11/08
Show Opening Times:
Friday 10am to 7pm
Saturday 9am to 6pm
Sunday 9am to 5pm
Stuff Live Ticket Office – 0870 040 0383
• Will Morris at:
PMT Leeds
, Citygate, 9 Kirkstall Road, Leeds, LS3 1LH
01/11/08 from 10am to 6pm
Contact Store – 0113 242 6601
• Craig Blundell and Will Morris at:
Music Live
, National Exhibition Centre, Birmingham, B40 1NT
07/11/08 to 09/11/08 from 10am to 5pm
Music Live Ticket Hotline – 0871 945 4956
• Will Morris at:
PMT Salford
, Unit 5, The Red Rose Centre, Regent Road, Salford, M5 3GR
15/11/08 from 10am to 6pm
Contact Store – 0161 877 6262
• Craig Blundell at:
Bonners Music Superstore
, 56 Langney Road, Eastbourne, East Sussex, BN21 3JN
15/11/08 from 10.30 to 5pm
Contact Store – 01323 639335
• Craig Blundell at:
Dawsons Warrington
, 65 Sankey Street, Warrington, WA1 1SU
20/11/08 from 10.30am to 5.30pm
Contact Store – 01925 622182
• Craig Blundell at:
PMT Birmingham
, 136, Lawley Middleway, Birmingham, West Midlands, B4 7XX
22/11/08 from 10am to 6pm
Contact Store – 0121 359 5056
• Will Morris at:
Dawsons Chester
, 30 Pepper Street, Chester, CH1 1DF
22/11/08 from 10am to 5.30pm
Contact Store – 01244 348606
• Craig Blundell at:
Dawsons Reading
, 65 Caversham Road, Reading, RG1 8AD
29/11/08 from 10.30am to 6pm
Contact Store – 0118 958 1320
• Craig Blundell at:
The Musical Instrument Company,
04/12/08 to 05/12/08
• Will Morris at:
Rose Morris
, 10 Denmark Street, London, WC2H 8TD
06/12/08 from 10.30am to 6pm
Contact Store – 020 7836 0991
• Craig Blundell at:
GAP
, 376-384 Oxford Street, London, W1C 1JY
06/12/08 to 07/12/08 all day
Contact Store – 020 7408 4500
• Craig Blundell at:
KG Music Dundee, 12 Fontstane Street, Monifieth, DD5 4LE
12/12/08 from 7pm to 9pm
Contact – 07852 980634
• Craig Blundell at:
Red Dog Music Edinburgh
, 1 Grassmarket, Edinburgh, EH1 2HY
13/12/08 from 10am to 5pm
Contact Store – 0131 229 8211
• Will Morris at:
Dawsons Liverpool
, 37 Ranelagh Street, Liverpool, L1 1JP
13/12/08 from 10.30am to 5.30pm
Contact Store – 0151 709 1455
• Will Morris at:
Rose Morris
, 10 Denmark Street, London, WC2H 8TD
20/12/08 from 10.30am to 6pm
Contact Store – 020 7836 0991