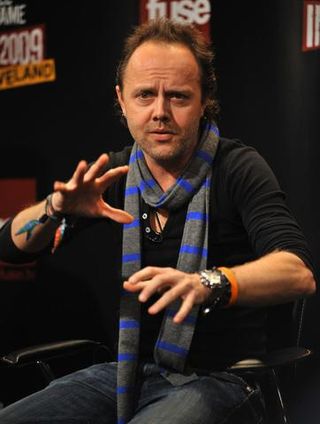 © RD / Dziekan / Retna Digital/Corbis
He loves metal. He loves tennis. He loves art. Turns out Lars Ulrich also loves jazz and you can hear him chatting about it by clicking the link below.
The Metallica drummer spoke to pint-sized jazz popster Jamie Cullum about sport, metal, jazz and more earlier this week.
To listen to Cullum's BBC Radio 2 show featuring Lars, head here.