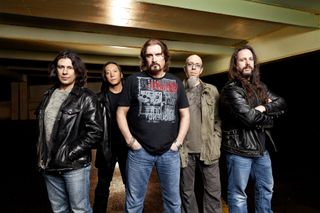 We've all heard plenty of Dream Theater/Mike Portnoy stories over the last few months so here's a change of pace for you - Mike Mangini talking drums and nothing else.

Take a look at the clip below to see Mangini giving his thoughts on his new Pearl E-Pro Live set-up, which he reveals he has been using in the studio for the new Dream Theater album.
Dream Theater release A Dramatic Turn Of Events in September.