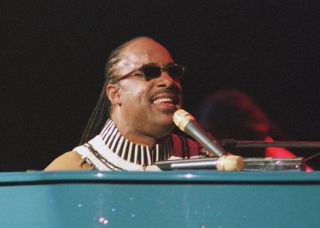 © Ron Sachs/CNP/Sygma/Corbis
Tomorrow night Stevie Wonder will close Glastonbury with what could go down as one of the musical highlights of the year.

Not only is Stevie a world-renowned singer and songwriter, he's also pretty handy with a pair of drum sticks. Take a look at this video to see for yourself, it's pretty inspirational stuff.
Stevie is also headlining tonight's Hard Rock Calling at Hyde Park and he will perform at Manchester's Evening News Arena on Tuesday.