ICMP Student Bags Foos Support Slot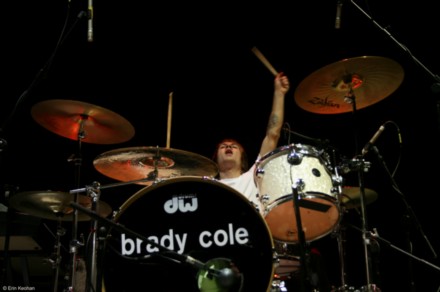 The Institute of Contemporary Music Performance recently saw yet another of their drum alumni hit the nation's arena stages as Brady Cole, a four-piece rock band hailing from Fife, Scotland, toured in support of the Foo Fighters. Brady Cole features ex-ICMP student Sean Crossan on drums and, taking their inspiration from bands such as Led Zeppelin, Oasis, Nirvana and The Who, they can now count none other than Dave Grohl as a fan since the Foo Fighters frontman asked the band to support his crew on their recent bout of UK dates.
By all accounts, Brady Cole went down a storm with the Foos' audiences, and look set to make a serious impact on the UK music scene in 2008.
For more information on Brady Cole visit www.myspace.com/bradycole