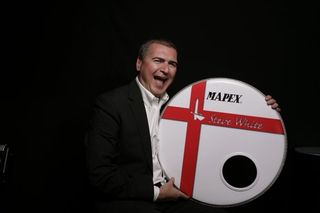 We're all going on a summer holiday. Yup, we're off to sunny Winchester for the FreddieGee Drum Academy and Drumming Holiday.

The week-long event returns in 2011 from 1 to 5 August and promises to help you hone your technique whatever your skillset.

Steve White and Craig Blundell are the first two drummers confirmed for the academy, so you'll definitely be getting some top notch teaching.

For more details on the Mapex/Zildjian/DrumClobber.com backed event call 0208 366 6919 or 0208 364 4447 or email drumacademy@hotmail.co.uk.