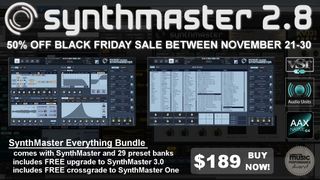 Synthmaster Everything Bundle
The massive SynthMaster 'Everything Bundle' includes SynthMaster and every current preset expansion bank released by KV331 Audio. There are 29 preset banks by 9 authors which contain 1800 presets for various genres.
Compared to purchasing SynthMaster and preset banks separately, 'Everything Bundle' is 35% cheaper SynthMaster Everything Bundle includes FREE upgrade to SynthMaster 3.0 and FREE crossgrade to SynthMaster One.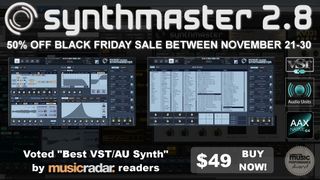 SynthMaster
SynthMaster itself is an 'all-around' semi-modular software synthesizer and effect plug-in that features many different synthesis methods including VA, Additive, Wavetable, Wavescanning, Phase Modulation, Frequency Modulation, Pulse Width Modulation, Ring Modulation, Amplitude Modulation, Physical Modeling and SFZ Sample Playback synthesis.
With its multi-algorithm oscillators, analog modelled/digital filters, flexible effects routing with 11 types of high quality effects and a massive modulation architecture with 95 separate modulation sources and 650+ modulation targets; SynthMaster is a 'must-have' for all synthesizer enthusiasts!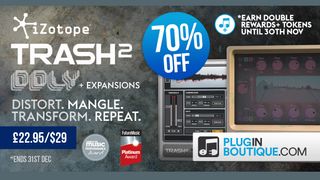 Trash 2 distortion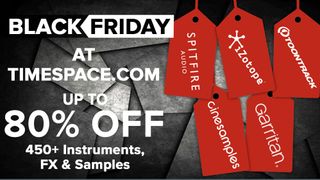 Time & Space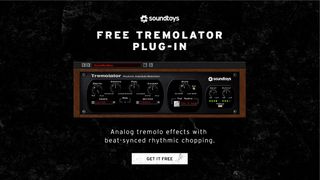 SoundToys Tremolator
Soundtoys Tremolator is a fully-programmable auto-gating rhythm generator with exclusive Groove Control to swing, shuffle, and lock-in the feel.
Create chopping, stuttering gated effects synced to your session and then add the unique Soundtoys "Analog Mode" to give your tracks hardware punch, vibe or grit.
The Rhythm Editor makes it simple to get complex patterns and turn any audio into a whole new rhythm instrument. Any style of production or remix, Tremolator is THE secret weapon to unleash a new universe of rhythm.
Get it FREE through November 30 during the Soundtoys Back in BlackSale.