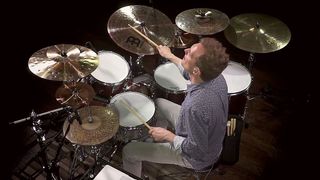 Jost Nickel
The Rhythm Best in drums 2016 polls have received over 136,000 votes, and we're now ready to roll out the winners. The nominees were what we considered to be the drummers and gear that have excelled in 2016. Here, we present the best drum clinicians/demonstrators of 2016. First up we have Jost Nickel…
2016 highlight: Although well-known in his native Germany, it wasn't until 2016 that talented drummer Jost Nickel really started to make his mark in other parts of the world, particularly in the UK. This year Jost performed a number of high profile clinics, including the prestigious London Drum Show. And to give you an idea of his drumming calibre, Anika Nilles was one of his students. 'Nuff said.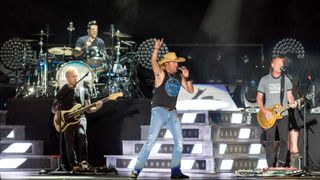 Rich Redmond
2016 highlight: We first became of aware of Rich Redmond because of his work on the Nashville session scene, and in particular his live work with country star Jason Aldean. But it's his educational work where he shines even brighter, and Rich's clinics are brilliantly inspiring for drummers of all levels.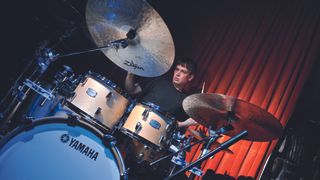 Keith Carlock
2016 highlight: Despite having his hands full handling the demanding Toto gig, Keith still manages to find time to perform clinic tours in his free time, and for that we should be forever thankful. In May of 2016 Keith embarked on a UK and Ireland clinic tour in association with Mike Dolbear. On that tour he performed tracks from his extensive session and touring career, as well as sharing many of the secrets of his trade.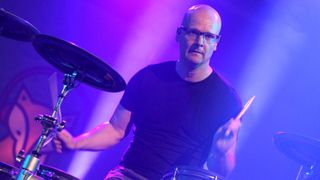 Michael Schack
2016 highlight: If you've ever attended a Roland event in Europe, or watched a V-Drums promo video, it's likely you've seen Michael Schack in action. If there's a more enthusiastic, energetic and engaging drummer out there, we're yet to find them. What's more, Michael lays the beats behind drum and bass producer Netsky's live shows.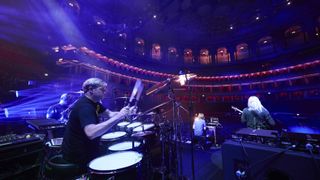 Craig Blundell
2016 highlight: Although Craig's been focused on touring the world with prog star Steven Wilson this year, he's still found the time to sneak in a few clinic tours too. The clinic scene is where Craig started his professional drumming career and he's become one of the best - particularly when it comes to educating audiences about the world of hybrid drumming.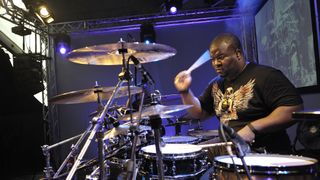 Chris Coleman
2016 highlight: Chris is a shining light in the drum industry - an incredibly positive and giving person and supremely talented behind the drum kit. We first caught him at a Meinl Drum Festival a number of years ago, and he's since gone on to become a regular fixture on the clinic circuit. His performance at this year's London Drum Show was one of the best of the weekend.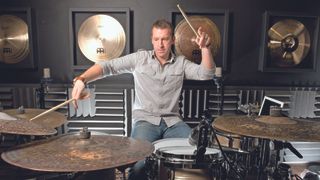 Mike Johnston
2016 highlight: In recent year's Mike Johnston has become one of the go-to online drum educators, thanks to his MikesLessons.com site. Mike has since begun taking his lessons live - whether it's residential courses at his studio, or clinic tours around the world, Mike is helping more and more drummers get to grips with their playing. In August Mike joined Robert 'Sput' Searight, Ash Soan and Mark Guiliana for a residential drum camp in County Westmeath, Ireland. What a line-up!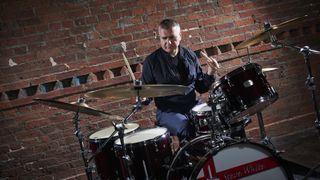 Steve White
2016 highlight: Whether he's teaming up with Chad Smith for a fun-filled evening of drums and stories from the road, or dishing out some serious education and inspiration, Whitey is one of the UK's finest clinicians. Steve's May clinic tour with Yamaha was one of the best of the year, and we loved his Education Zone session at the London Drum Show, too.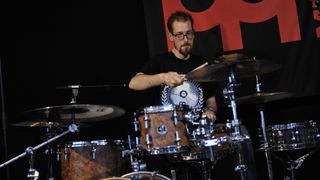 Benny Greb
2016 highlight: Benny's clinics are always good value for money, but the release of his formidable The Art & Science Of Groove DVD late in 2015 meant that his clinics this year featured plenty of fresh insight into his playing. Anybody who caught him at the Scottish Drum Festival, or any of the subsequent UK dates, will know exactly what we're talking about.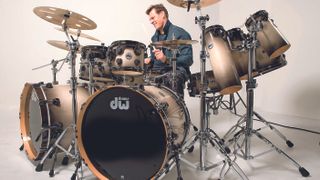 Winner: Thomas Lang
2016 highlight: Clinics from any of the drummers on this list represent a vital fixture on the drumming calendar, but it's clinic veteran Thomas Lang who is still delivering the most entertaining, educational and unforgettable clinics time and again. Last year Thomas took second place in our best drum educator category, and this year he wins best clinician. That should tell you plenty about Thomas' dedication to sharing his talents and inspiring others to master the instrument.