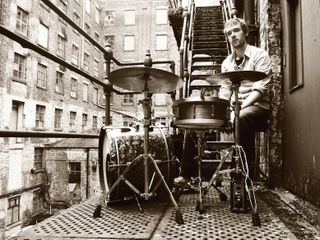 Rob Turner
The Rhythm Best of drums 2014 polls have received over 34,000 votes, and we're now ready to roll out the winners. The nominees were what we considered to be the drummers and gear that have excelled in 2014. Here, we present the best jazz drummer of 2014. First up we have Rob Turner of Gogo Penguin.
2014 highlight: Manchester progressive piano trio GoGo Penguin released their second album, v2.0, this year to huge critical acclaim. Rob's controlled, agile technique behind the kit for the trio surely one of the main reasons the album was nominated for the 2014 Mercury Prize.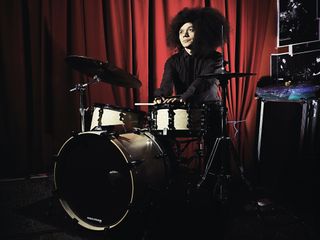 Seb Rochford
2014 highlight: For a number of years, he's been the toast of UK jazz, go-to-guy of the stars, award- winning solo artist and owner of the best hair in jazz… as leader of Brit experimental jazzers Polar Bear, Seb was once again nominated for a Mercury Prize (the first time was in 2005), for 2014's In Each And Every One.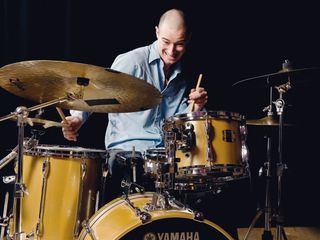 Evan Jenkins
2014 highlight: on the Neil Cowley Trio's 2014 album Touch And Flee, Evan Jenkins restrained yet elegant playing, from swinging, gentle jazz to straightahead rock, played against band leader Cowley's classically inspired, minimalist improv, is a joy to hear.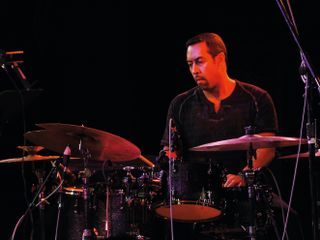 Antonio Sanchez
2014 highlight: As well as cutting a new record as a full-time member of the Pat Metheny Group, 2014's Kin, Mexican-born Grammy award-winning jazzer Antonio Sanchez has also recorded a movie soundtrack for the new film Birdman starring Michael Keaton.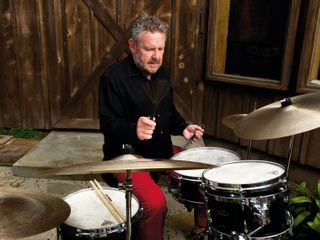 Jeff Hamilton
2014 highlight: Jeff Hamilton is an undisputed master of jazz brush playing, and whether it's with his trio or the Clayton-Hamilton Jazz Orchestra, Jeff continues to amaze and astound with his feel and technique behind the kit.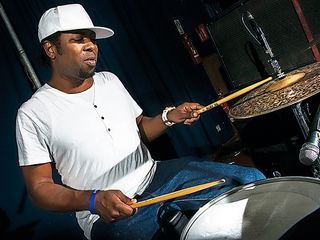 Robert 'Sput' Searight
2014 highlight: Bringing his finely-honed gospel chops to the jazz fusion of Snarky Puppy has already reaped rewards for 'Sput', at the beginning of 2014 the instrumental/jazz/funk/fusion collective snagged the Grammy for Best R&B Performance for their version of the Brenda Russell tune 'Something'.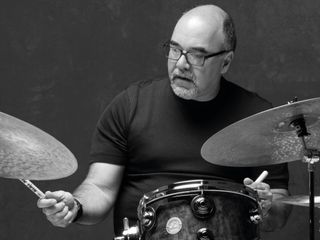 Peter Erskine
2014 highlight: It's been an exciting year in jazz, with plenty of new drum talent making waves, but it's an old hand, Peter Erskine, who's made off with this award. Whether as sideman or leading his own groups, Erskine's genius touch makes him a perennial favourite and worthy winner here.
Each month Rhythm Magazine features exclusive interviews with the world's greatest drummers - just like the ones listed in this poll - alongside the very best video drum tuition, practical tips and tricks and expert gear reviews, all designed to make you a better, more versatile player.
Rhythm is available in print and digitally (or as a handy bundle combining both). Check out the latest amazing Rhythm subscription deals where you can save up to 59%.