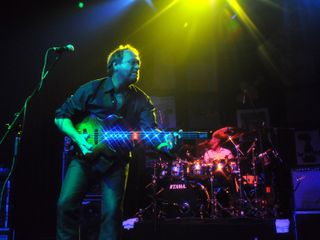 Pete Ray Biggin
The Rhythm Best of drums 2014 polls have received over 32,000 votes, and we're now ready to roll out the winners. The nominees were what we considered to be the drummers and gear that have excelled in 2014. Here, we present the best pop and session drummers of 2014. First up we have funkster Pete Ray Biggin.
2014 highlight: As well as his regular gig with Level42, we've been excited to see Pete's regular updates from sessions for the forthcoming Pete Biggin Underground album. Frankly, we can't wait.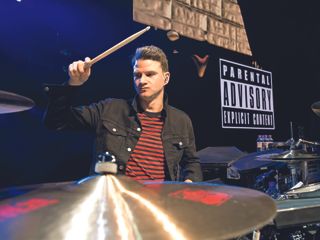 Stacy Jones
2014 highlight: As Miley Cyrus' star continues to rise, so has Stacey Jones' exposure on the kit behind the pop anarchist. He's also found the time to squeeze in shows with his 'other' gig Matchbox Twenty too.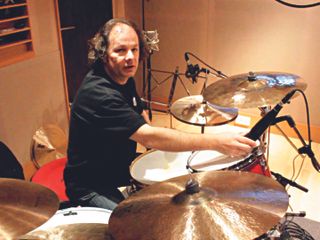 Ralph Salmins
2014 highlight: You may not be too familiar with Ralph Salmins, but he's been a mainstay on the UK session circuit for years, with significant studio chops, and he continues to tour with The Waterboys.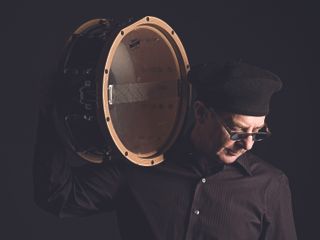 Anton Fig
2014 highlight: When he's not behind the kit for the David Letterman band, Anton can be found plying his chops in the studio. This year's session highlight was Joe Bonamassa's mighty Different Shades of Blue album.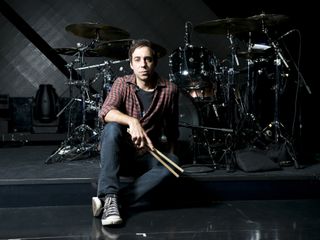 Adam Marcello
2014 highight: Marcello has backed pop princess Katy Perry since her early days performing pop punk on the Warped Tour right up to her stadium pop extravaganzas of today. This year has been Perry's biggest year yet, as it has been for Adam behind the kit.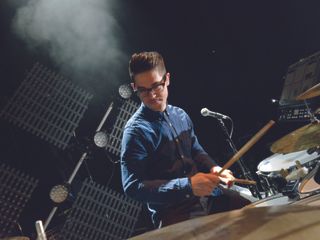 Joe Clegg
2014 highlight: A relatively new name on the British session scene, Joe Clegg first hooked up with Goulding via MySpace when she was just finding her feet. Their loyalty to each other has paid dividends and Joe, now Ellie's Musical Director, is enjoying life drumming in the world's biggest venues.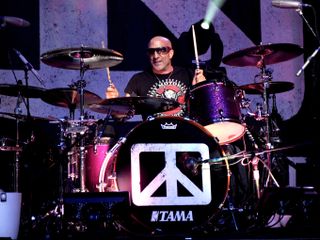 Kenny Aronoff
2014 highlights: Whenever Kenny checks in with the Rhythm team it's always off the back of drumming at yet another remarkable event. This year his biggest shows include The Beatles' 50th anniversary show in February and a performance at the White House!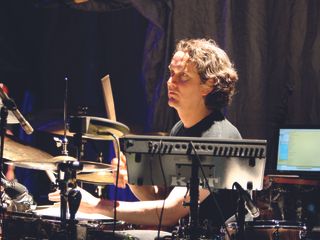 Matt Chamberlain
2014 highlight: In his lengthy career Matt has played drums in countless scenarios, from grunge with Soundgarden to pop with Elton John, but this year his focus was on recording for The Loop Loft Artist Series Matt Chamberlain drum loop package, captured in various studio, including Sound City.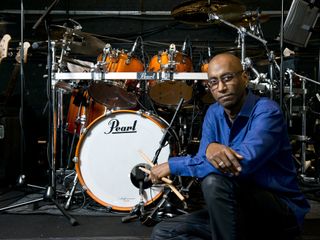 Omar Hakim
2014 highlight: If contributing drums to Daft Punk's excellent Random Acess Memories in 2013 wasn't enough, this year he trumped that by landing the Kate Bush London residency gig, which saw the songstress perform live for the first time in 35 years.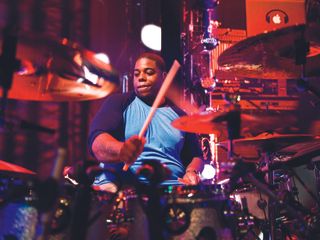 Aaron Spears
2014 highlight: Why is it that Aaron Spears regularly appears in these polls? Because he's a consistently talented and driven drummer who is not only a great inspiration to younger players, but he's also proving that with the right attitude and commitment you can hold down the same gig for years, as he's doing with Usher.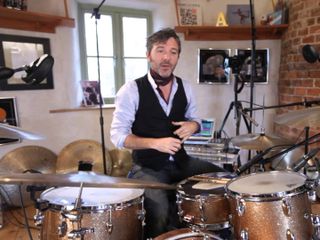 Ash Soan
2014 highlight: He's helped put the Sakae Drums name on the map this year, as well as adding his classy groove to The Voice band for a second year running. All this on top of contributing to new albums from Rumer, Billy Idol and more.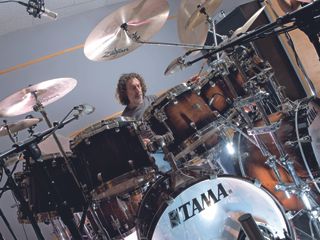 Simon Phillips
2014 highlight: One of the UK's finest drumming exports, Simon can turn his hand to pop, prog and - as this year's gig with Hiromi can attest - piano trio jazz. If ever there was a more versatile and studio savvy drummer then we'd love to meet them.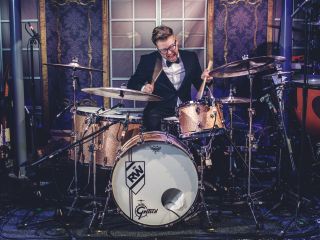 Karl Brazil
2014 highlight: Why hold down just one major gig when you can tackle two, whilst still nailing countless studio sessions? 2014 saw Karl smash arenas with Robbie Williams' playing big band pop, before hitting the circuit with his 'other' boss, James Blunt.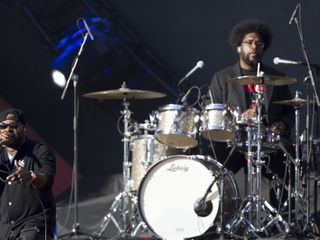 Questlove
2014 highlight: To be fair, every night Quest and The Roots perform on The Tonight Show with Jimmy Fallon is a highlight. We're also still reeling from the album Wise Up Ghost, recorded in collaboration with Elvis Costello, and his book, Mo' Meta Blues, out last year. Miss either at your peril.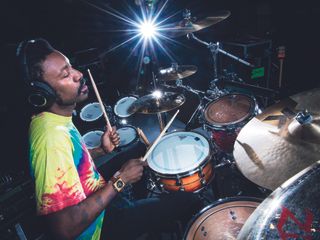 Beanie
2014 highlight: Rudimental have taken the world by storm this year, their drum and bass pop sending festival crowds wild throughout the summer. If you were wondering, it's this guy locking in and driving the groove, all from the comfort of his tie-dye Premier kit.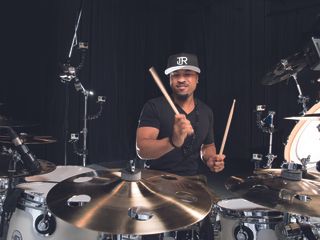 Tony Royster Jr
At just 30 years old, Royster has experienced one hell of a career so far. From that video where a 12-year-old Tony blew hearts and minds, to headlining Glasto and playing for Obama with Jay-Z, he is one dedicated, versatile and schooled drummer.
Each month Rhythm Magazine features exclusive interviews with the world's greatest drummers - just like the ones listed in this poll - alongside the very best video drum tuition, practical tips and tricks and expert gear reviews, all designed to make you a better, more versatile player.
Rhythm is available in print and digitally (or as a handy bundle combining both). Check out the latest amazing Rhythm subscription deals where you can save up to 59%.