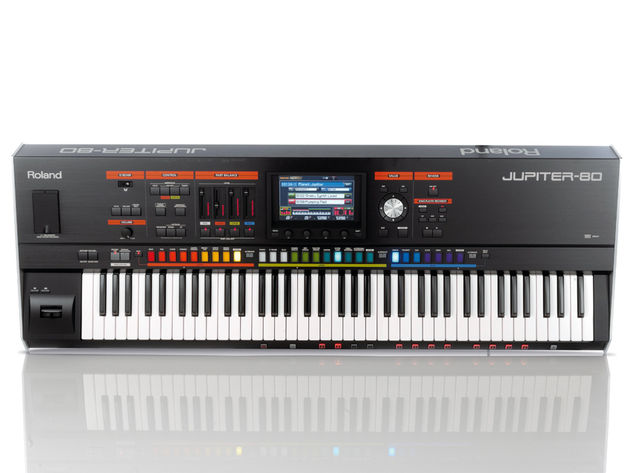 Roland keyboards and synthesizers have played a defining role in the development of electronica and dance music over the decades. In 1978, the company released its first self-contained polyphonic synth, the Jupiter-4, and four years later it unveiled the Juno-6, the first synth with digitally controlled oscillators, later released as the Juno-60.
Since then, Roland has gone from strength to strength, its W30 sampler workstation-style keyboard was used by Liam Howlett to create all the early seminal Prodigy tracks. The Roland RD-1000 digital piano was unveiled in 1986 and utilised by musicians such as Elton John.
The groundbreaking Roland VK-7, launched in the late-90s, used modelling technology to recreate the classic Hammond organ tone, while in 2004, the company released the Roland Fantom-X, a workstation and synth that is expandable to one gigabyte of sounds.